– as Unit continues investigation into allocations
True to his word, Opposition Leader and former President Bharrat Jagdeo showed up at the Special Organised Crime Unit (SOCU), Camp Street headquarters, on Monday, where he sat down for an interview with investigators probing the Pradoville land distribution.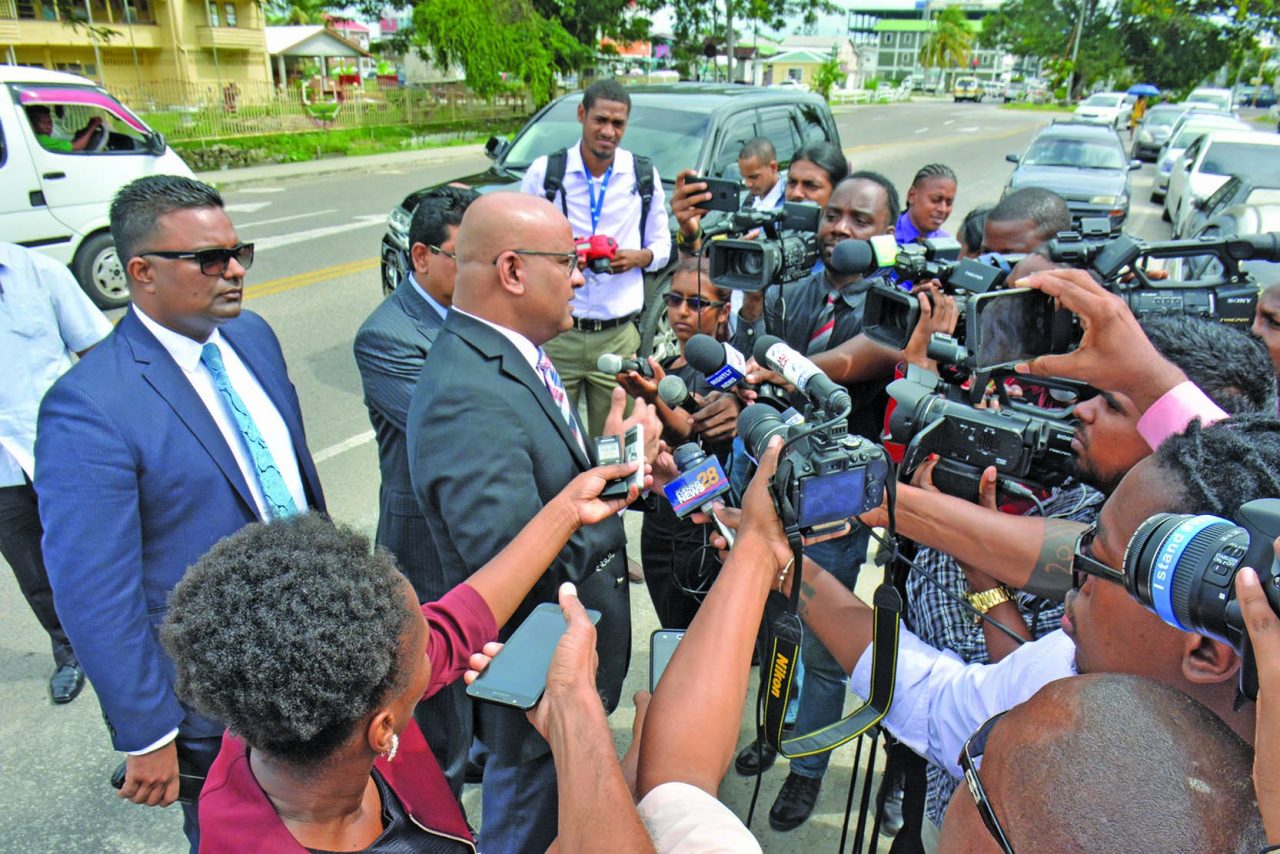 Before Jagdeo arrived, SOCU's British Advisor Sam Sittlington and State Counsel Leslyn Noble could be seen entering the building. Jagdeo was accompanied by his Attorneys, Sase Gunraj and former Attorney General Anil Nandlall. At the conclusion of a rather brief session, Nandlall informed the press that the former President's immunity was invoked.
"As you know the Executive President of Guyana under the Constitution is immune from answering any questions about decisions made while he is acting in that capacity. The questions related to when Mr Jagdeo was the President and chair of Cabinet. As such, we invoked that article that immunised him from questioning and any legal process whatsoever."
Article 182 (1) of the Constitution of Guyana states, "…the holder of the office of President shall not be personally answerable to any court for the performance of the functions of his office or for any act done in the performance of those functions and no proceedings, whether criminal or civil, shall be instituted against him in his personal capacity in respect thereof either during his term of office or thereafter."
According to Jagdeo, however, a full defence will be filed in an affidavit if or when the matter reaches the courts. In that defence, he explained, all issues relating to the Pradoville land will be answered.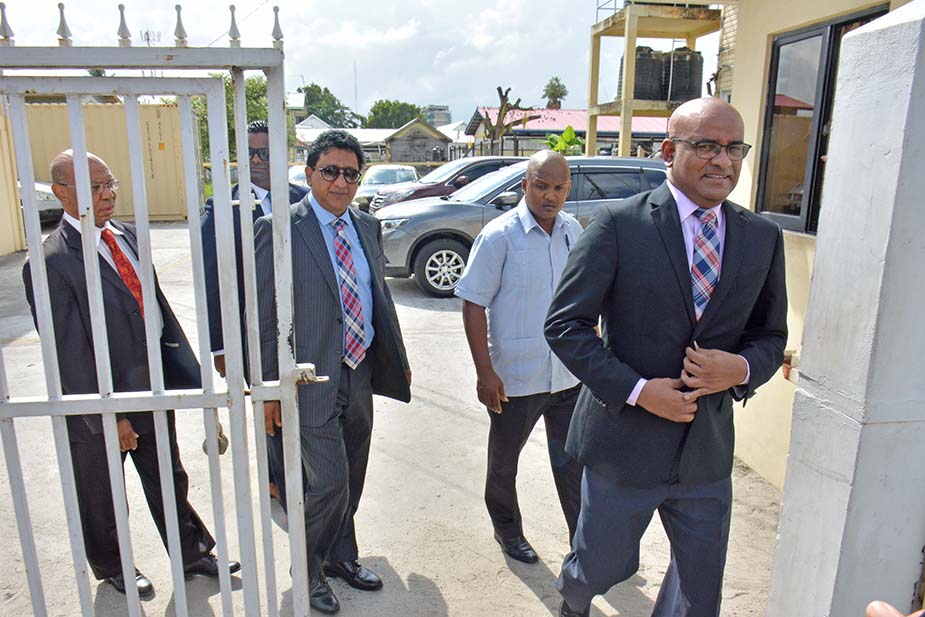 "At this stage, like the other members of the Cabinet, we chose the right to be silent and in this case, I chaired the Cabinet in an official capacity. It's the same questions you have seen publicised," Jagdeo explained.
According to Jagdeo, nothing was said about charges being laid. But he posited that there is a possibility that the matter will be dragged out until closer to elections. He noted that a date for another interview was not set. Moreover, both Jagdeo and Nandlall pointed out that a defence, in writing, exists for many of the questions raised about Pradoville in public documents.
"Please recall also that about two years ago, they filed civil proceedings against several of the allottees of that housing scheme, through Rex McKay. And we filed our defences in that matter and we never heard back from it. It's still in the system," Nandlall recalled.
Questioned
On Wednesday morning, former Public Works Minister Robeson Benn and former Labour Minister Manzoor Nadir found themselves the latest to be questioned at SOCU's headquarters.
The duo was represented by former Education Minister Priya Manickchand, who disclosed that she, too, was called in for questioning regarding the matter on Tuesday.
In March 2017, former President Bharrat Jagdeo and former Head of the Presidential Secretariat, Dr Roger Luncheon, were arrested, while several other former Government Ministers under the People's Progressive Party (PPP) Administration were detained by SOCU officials who were probing misappropriation of State assets.
The arrest and detention was in connection with an ongoing probe into the acquisition of lands at "Pradoville 2", among other things. Days after that, President David Granger declared that the former Guyanese Leader should not have been treated the way he was.
In the past, SOCU has detained several former prominent Government officials in regard to their connection with the Pradoville 2 scheme. The reason these persons are being questioned is because they purchased property at the Sparendaam seawall area.
The current Administration contends that the transaction is a criminal act because of the belief that the land was sold below market value. However, the PPP has argued that subsidised housing has always been part of the legacy of the PPP, and that countless Guyanese have benefited from lands sold below market value.