… says matter should have been handled differently
Dr Joey Jagan, the son of the late Dr Cheddi Jagan who had endorsed the A Partnership for National Unity/Alliance For Change (APNU/AFC) coalition, wants Government excluded from the management of any research centre in honour of his father.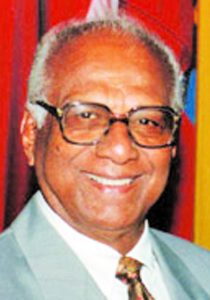 Jagan Jr shared his opinion on the controversy during an exclusive telephone interview with Guyana Times on Wednesday, even as both sides of the political divide continue to be at loggerheads regarding the best outcome for Red House – a national monument which is now symbolic of a man who is widely regarded in Guyana as the "Father of the Nation".
Joey Jagan described the entire development as "cloudy" and "hazy", noting overall that "it is just a strange situation."
However, he expressed dissatisfaction with the approach of the Government in the matter, particularly with representatives invading the property and hauling down the sign bearing the name "Cheddi Jagan Research Centre" despite the court order preventing them from taking such actions.
"The Government going and ripping down my father's name and throwing it to the ground, I disagree with that. Things should be handled a different way," Dr Jagan stated.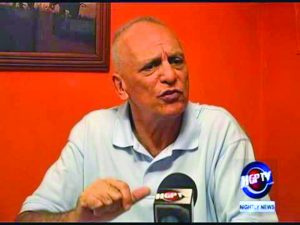 Moreover, he believes any research institute established in honour of his father should not have the involvement of the Government of the day.
"It should be a privately operated, something in the name of Cheddi Jagan to do research. That shouldn't be with the Government. Why should the Government be part of everything? I don't understand that. Government shouldn't be involved in things like that. That should be done by people who love Cheddi Jagan and who want to give to his name," he said.
Red House, which is currently occupied by the Cheddi Jagan Research Centre (CJRC), sits on Government land and the building itself belongs under the remit of the National Trust of Guyana.
The People's Progressive Party (PPP) Government had leased the property to the CJRC for $1000 per month for 99 years to be used to promote research into, and publish materials on the life, work and ideas of Dr Jagan.
But the APNU/AFC Government is seeking to reclaim ownership of Red House and President David Granger has issued an order for the lease to be revoked based on advice from Attorney General Basil Williams that the lease is invalid on the grounds that it was not sanctioned by the President of the day.
However, this order was blocked by the High Court after former Attorney General Anil Nandlall and former Education Minister and Attorney Priya Manickchand filed legal proceedings on behalf of the stewards of Red House.
But Government is maintaining that the order was not granted because the lease has already been revoked. The matter will be called up again on February 20.
Nonetheless, as a result of the High Court's intervention, Red House is still being occupied by the CJRC until an order is given to do otherwise.
The actions taken by the Government have since been described as "executive lawlessness" and of being reminiscent of the emblematic "hooliganism and bullyism" of the People's National Congress (PNC).
Meanwhile, Dr Jagan Jr told this newspaper that it is disheartening that in all the years the CJRC has been functioning, he was never once invited to participate in the management or any event in memory of his father. (Devina Samaroo)