One of Guyana's Table Tennis prodigies Elishaba Johnson continues to impress and this time in the United States of America, as he won won the under 2000 division of the annual Westchester Open invitational.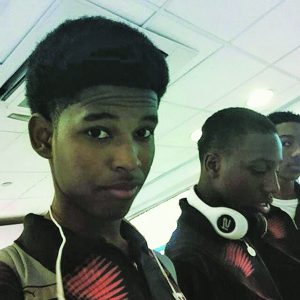 In the final Johnson came from behind after trailing by two sets to defeat Anthony Capasso 5-11, 5-11, 13-11, 11-6, and 11-5.
In the semi-finals Capasso defeated Sho Miyazaki while Johnson defeated John McDermott.
In the quarter-finals Capasso defeated Lynda Annor; Sho Miyazaki defeated Gabriel Angers; Johnson defeated Xin Li; John McDermott defeated Raymond Yen.
Meanwhile, at the CCCRF tournament Johnson reached the semi-finals of the 2200 division before losing to Benjamin Zhang 7-11, 9-11, 7-11.
Zhang lost in the final to Len Yang 3-0.
Guyanese Rondell Jordan lost to Len Yang 1-3 winning the first game 12-10 before losing the next three at 5-11, 11-13 and 6-11.