By Timothy Jaikarran
The Jordanian Sports Academy (JSA) launched its Sports Clinic on July 29.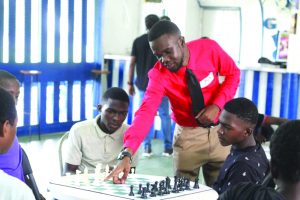 This clinic, which caters for children between the ages of 5 and 16, is being held at the Georgetown Football Club (GFC) Ground from Monday to Friday between the hours of 9am and 1pm. It focuses on games such as football and chess, and qualified trainers teach at the clinic. Sessions will culminate on August 23, 2019.
In an interview with this publication, founder of the academy, Rawle Jordan, explained the initiative behind the clinic by saying, "The idea was born from my constant visits to Guyana during the school holidays… children were idle on the street, and I thought to myself, 'How can I add value to these children's lives?' There were also many grounds throughout the country which were underutilised, it is like having a fully equipped university/school without any students. I felt the need to create opportunities for the underprivileged children; so, why not use these grounds to help develop the youth and have fun whilst doing it? The power of sports can create unity. When our athletes go on to represent Guyana or the Caribbean, they should create togetherness and support from every creed, class and race.
"We have seen where politics is often used as a tool to divide, and I believe sports is a powerful instrument which can be used to unite!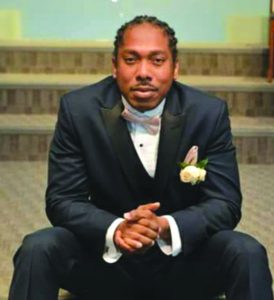 We have witnessed (that) when Chanderpaul went out to bat, the entire country rooted for him. We have seen (that) when Hetmyer walked out at Providence Stadium, the entire ground went into excitement. These men represent all colours of the Guyana national flag.
"Compounded with this is my belief that more needs to be done to accelerate Guyana's potential. In the abundance of water, only a fool shall be thirsty. I believe that Guyana is the richest country in the region, with gold, diamond, bauxite, lumber and now oil; yet so many are migrating. Why can't we use these resources to create opportunities to excel? What we need are innovative ways to tap into these resources to maximize the potential of the people and the country.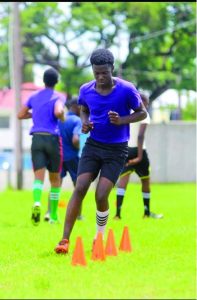 "There seems to be a lack of innovation, so we teach chess to develop mental creativity from young, which is our way of adding value to the nation; a way to create change. This is so important to JSA — sports exhibit teamwork and unity.
"So what better way than by starting with the kids and demonstrating harmony? We fundamentally believe that there is no better investment than the human resource. The mind is one's greatest asset, and we want to play a part in the development of such," Jordan explained.
The Academy's main objective is to become the premier sporting institution in Guyana and the Caribbean. The focus is on developing each participant with on- and off- field training in all sporting activities, such as football, cricket and boxing, to name a few.
The academy also focuses on mental strength. This is where the game of chess comes into play, as it aids in developing mental agility. It is the academy's mission to create leaders using sports as the medium to teach life skills, so that each child can realise their highest potential and become world class athletes.
Persons desiring more information on this academy are invited to contact the academy on 681-7120.