… cost analysis currently being done by UNICEF
By Jarryl Bryan
The long awaited Juvenile Justice Bill is expected to be laid in the National Assembly in October, with the Public Security Ministry currently awaiting a cost analysis being done by United Nations Children's Fund (UNICEF).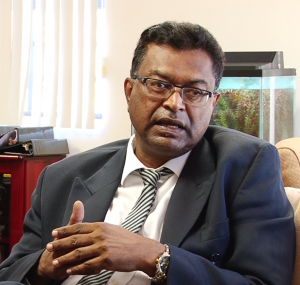 This is according to Public Security Minister Khemraj Ramjattan, who gave this assurance during a recent interview with Guyana Times. He said the Bill has been completed and had been reviewed by himself and a committee that included the parliamentary Opposition.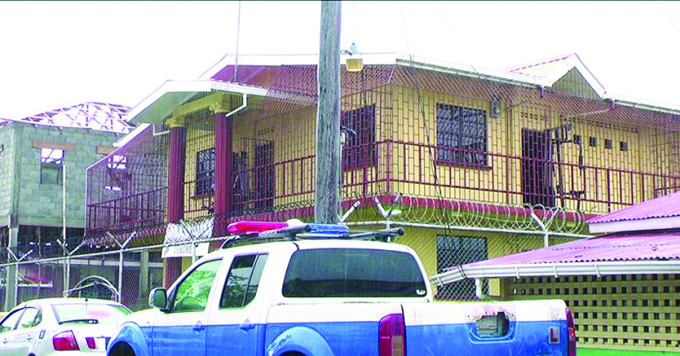 According to Ramjattan, the cost analysis being done by UNICEF will be complete by July. This, Ramjattan said, would give the necessary information on expenditure needed to provide supporting mechanisms for the Bill in place, such as recreational and training centres.
In addition, the analysis will likely give figures on how much training for those who process these juveniles will cost.
He noted that he, along with the Attorney General, the Social Protection and Public Health Ministers, were on the committee.
"After I get the costing, I can be better prepared to tell people when we pass it in Parliament, that these are the things that we have to do to get the Act implemented, whether its new centres that we have to create, recreational facilities and diversion measures to take young people away (from being jailed)."
Ramjattan stressed that whenever bills are passed in the National Assembly, budgetary allocations are necessary in order to administer it. In this case, the Minister pointed out that the Juvenile Justice Bill represents a major overhaul of the juvenile justice system.
NOC
The New Opportunity Corps (NOC) is one of Guyana's better known juvenile correctional and rehabilitative institutions. While the juveniles in this institution would have been detained for various infractions, they are eventually trained in different skillsets.
Former UNICEF country representative, Marianne Flach, had expressed concern over the large number of juveniles (75 per cent) who were in the institution for wandering. UNICEF has consistently argued that preventing contact with the law is a crucial element of a juvenile justice policy.
According to UNICEF Guyana's website, "investing in preventing children from coming into contact with the law, through the provision of adequate human, financial and institutional resources, and strong policies and partnerships at all levels for enforcement (including with parents, children, government, civil society and development partners) is essential to the protection of children's rights.
The provision of quality social services, including Health and Family Life Education, and programmes which support protection, health and adolescent development, will empower children and reduce their vulnerability when coming into contact with the law whether as perpetrators, victims or witnesses," the website states.
Consultations
Last year, a number of consultations throughout Guyana had been held to familiarise members of the public with the Bill. These consultations also served the dual purpose of getting feedback from the public on what the Bill ought and ought not to contain.
It is expected that the Bill will seek to make sweeping changes to existing legislation, including removing status offences such as wandering. There were even proposals to raise the age of criminal responsibility from 10 years.
Some of the measures the Bill is expected to contain are an emphasis on alternatives to detaining delinquents. More alternative sentencing has for some time been advocated by rights groups and international organisations.
In 2016, a Commission of Inquiry into a deadly prison fire had recommended strong programmes for alternative, community based sentencing be put in place. This was recommended because of rampant overcrowding in the prisons and the risks of first time offenders being corrupted by hardened criminals.
At present, an international expert is in Guyana to conduct a study on alternatives to pre-trial detention. The expert was hired through the Citizen Security Strengthening Programme (CSSP).
The consultant's tasks include conducting initial meetings with key stakeholders and identifying the strengths and weaknesses of Guyana's approach to the provision of alternatives to incarceration, along with opportunities for reform and development.
It was only last week that juveniles in the Sophia's Detention Centre set fire to a mattress. According to reports, three inmates tampered with a light switch at the facility and used the wires to ignite a fire on tissues which they then used to set the mattress ablaze.
The trio allegedly moved the burning mattress into the hallway so as to prevent access by any rescue party.