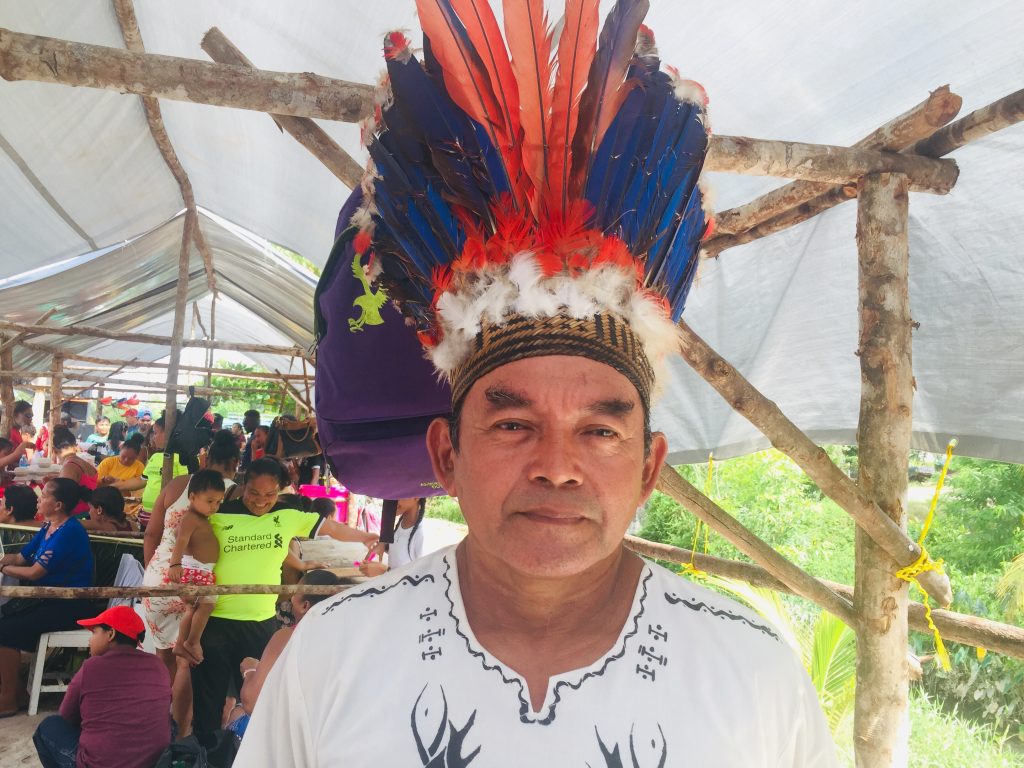 By Utamu Belle
With the sole purpose of keeping the culture of the Indigenous peoples alive, the Rupertee and Surama Culture Groups of Region Nine (Upper Takutu-Upper Essequibo) have, over the years, been on a mission to ensure that this is not lost or forgotten. The groups have been travelling to several destinations, entertaining many with their rich arts and culture, portrayed mainly through traditional Indigenous music and dance.
Forty-eight-year-old Gloria Duarte, of the Macushi tribe, manages the Rupertee Culture Group, which boasts 16 members, while 54-year-old Glendon Allicock, who is the brother of Indigenous Peoples' Affairs Minister Sydney Allicock, manages the Surama Culture Group. This group was founded by him and his wife approximately 20 years ago.
The Sunday Times Magazine recently had the privilege of interacting with the groups in Linden, Region 10 (Upper Demerara-Berbice), where they performed at the Speightland community Heritage Day celebrations. There, they shared the joys of being able to share these talents with the rest of the world.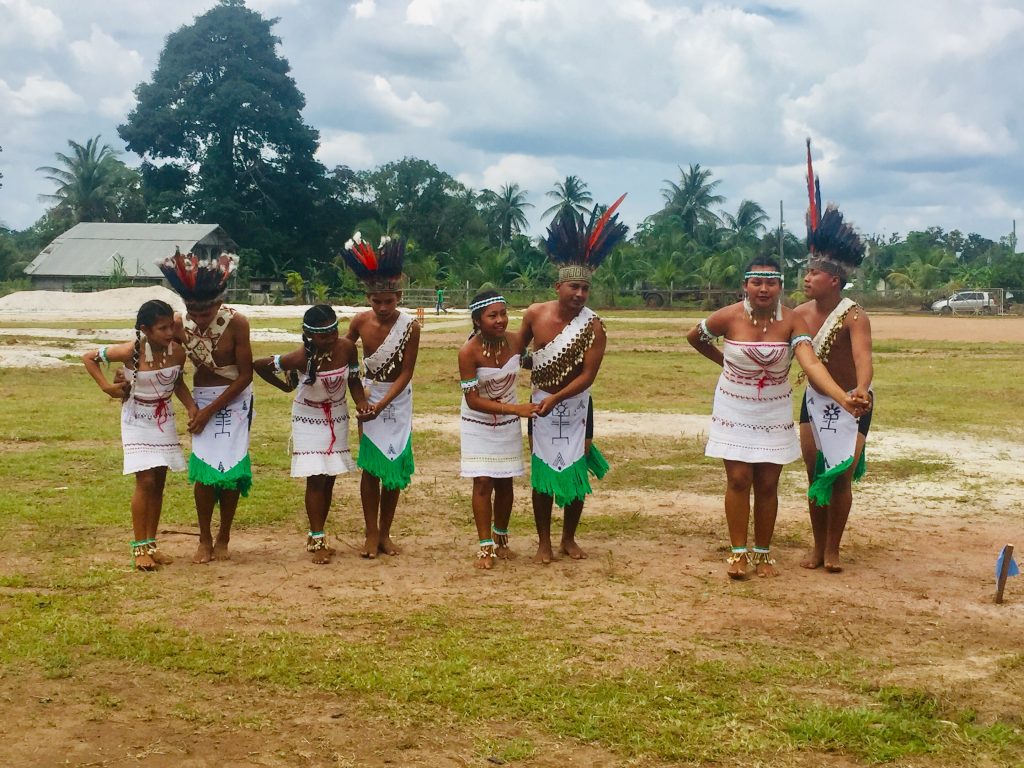 Duarte's group hails from the Rupertee Village in Annai, Region Nine. She explained that it initially started as the Wildlife Club with younger members in the form of a school club, of which she was Coordinator at the time.
"Then, like a year after I started to sing…they dance — they are the p
erformers in dancing. And now we are in the fourth year of the culture songs and dances," she explained.
Duarte also composes her own songs which she sings in the Macushi language. The culmination of Duarte's traditional songs and the group's traditional dances creates a cultural masterpiece. The Rupertee Culture Group performs both at the national and village levels at various forums across the country such as music and arts festivals.
Duarte is also a tutor at the Bina Hill Institute Youth Learning Centre (YLC), where she teaches Culture, Song and Dance. She also manages a YLC School Culture Group. For her, it is more than just performing art but keeping the Indigenous culture alive."I try to keep my culture alive by getting the young people involved and making them understand that it is very important not to stray away from your culture. Even though the education or whatever is there, they must still have their culture in them. By showing my talent and skills to them, I would like them to carry on too, because I am getting older and I will soon be retiring from all of this. I have composed a lot of songs and I hope that they would keep them. Wherever I am I would like them to use it as guidance. As an Indigenous person from the Macushi nation, I would like the young people to keep their culture alive. They must be proud, they must not be shy of their culture," she emphasised.
Duarte noted that before the dancers perform at a national level, it was important for them to firstly be trained and to showcase their skills at the village level. Her 21-year-old son also performs with the group, and as she explained, he designed the boys' costumes for the performance at Linden.
Enjoying a dish of wild meat pepperpot and cassava bread, which are Indigenous dishes, Duarte noted that she was enjoying her first visit to the Region 10 community.
Duarte, who has also had the privilege of performing in neighbouring Brazil, says she pays keen attention to the performers from that country, as she notes that all cultures are unique and should be embraced.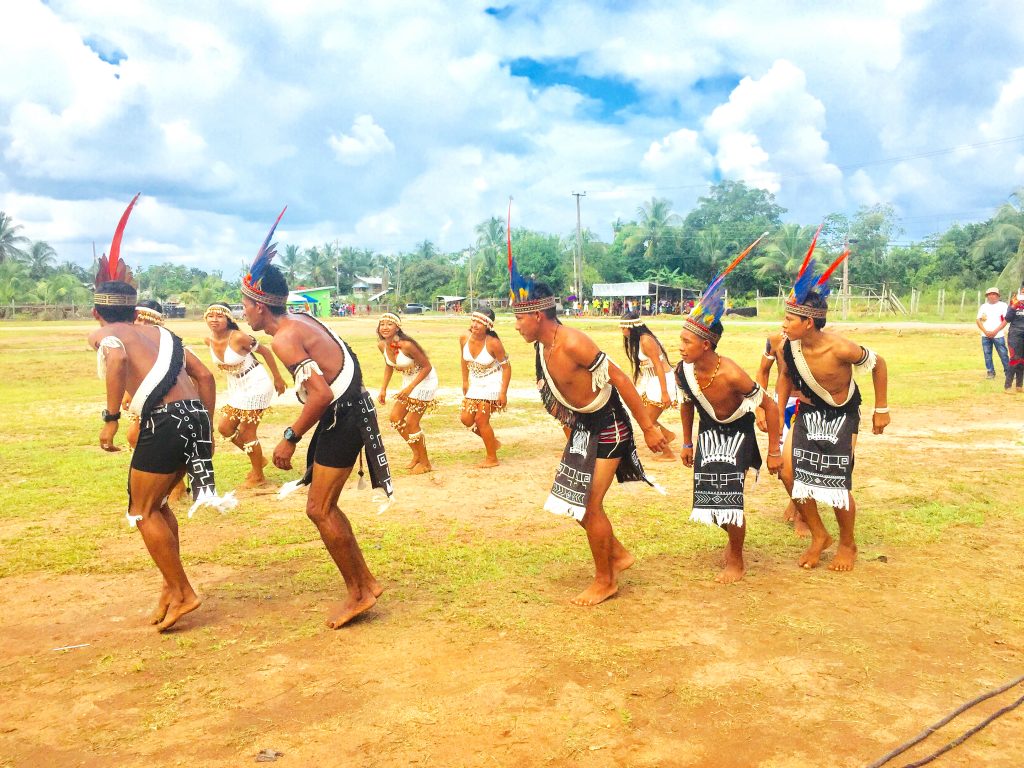 She said as a Guyanese, she is proud of her culture and what she does. Duarte also shared her passion for keeping the Macushi culture alive. As she is part of the Macushi tribe of North Rupununi, she related that the tribe's population has been increasing with over 400 inhabitants in her village alone.
"We are unique," she said, as she described the beauty of the savannah surrounding the village.
Meanwhile, the Surama Culture Group, which is managed by Allicock, has 28 performers, with new members added each year. Likewise, he noted the importance of keeping Indigenous traditions alive.
"We don't do only dances, but we compose our own songs,;we do the costumes for our dances, poems and these things. So it's not only a dance group but generally all the customs and traditions…Our traditions, our languages, all these things are going, so we come together and we make it like a routine that it's compulsory that every Sunday we meet," Allicock explained as he pointed out that the group also does drama.
He teaches children as young as three years old, a pastime which he admits that he enjoys.
"If you start them off from very young, they got you as a role model and they look up to you. So it's just for you to encourage them now to take up the challenge," Allicock said.
He related that travelling motivated him to get involved with teaching the younger generation as he observed too that customs and traditions appeared to be dying.
"I had the privilege of travelling to places like Germany, China, Kenya, England, and Brazil. And what I have observed is traditions are all going and the only way to keep our tradition is to practise it and be proud of who you are and stand for it. That's my philosophy, that's what motivates me and my wife to carry on the culture. We don't ask for money, we do it from our heart, because we feel as if our traditions are dying. A lot of people say that 'well you have to pay me for my knowledge'. We don't feel so, it was given to us by our ancestors and we must pass it on by sharing it to people,"Allicock noted.
In this light, he said the groups also share knowledge and learn from each other. The Surama Culture Group has performed at Carifesta and other recognisable events. Both groups also performed at the Heritage celebrations at River's View in Region 10 recently.