After scintillating competition at the intra-association level, the winners and runners-up from those Regional Member Associations will converge at the National Training Centre, Providence, East Bank Demerara (EBD) for the final showdown.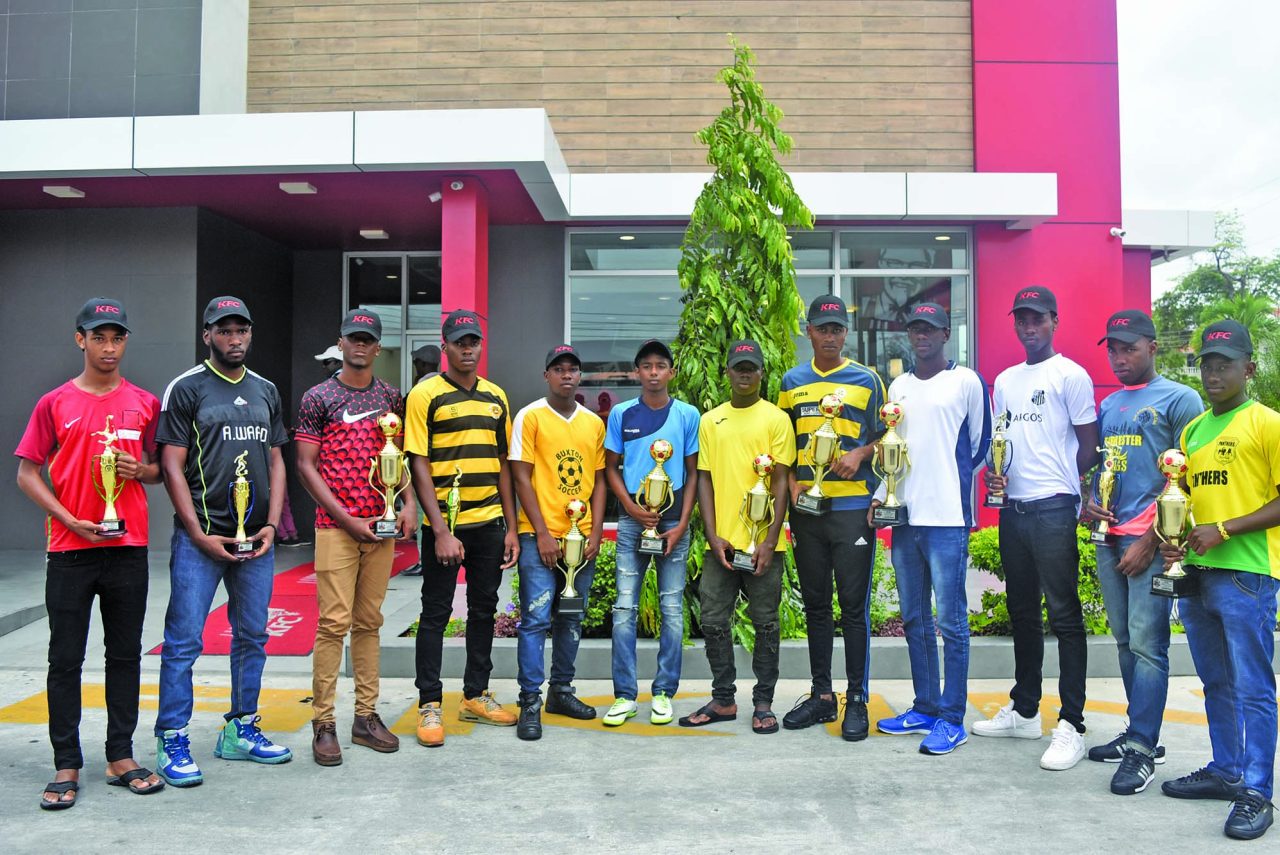 The KFC Independence Cup tournament was coordinated by the Guyana Football Federation (GFF) and sponsored by the fast food giant, in order to fill a gap in the succession of developmental tournaments.
The Under-20 competition was hosted in each of the nine Regional Member Associations beginning on April 27, 2019. With Georgetown concluding their leg of the tournament last week, each winning team and runner-up will now battle to crown a national champion.
As such, a draw was conducted at KFC's Vlissengen Road head office, to see who each team would play when the round of 16 kicks off on Saturday.
Before things heated up, GFF's Director of Competitions, Ian Alves shared two new rules with the players and Coaches present.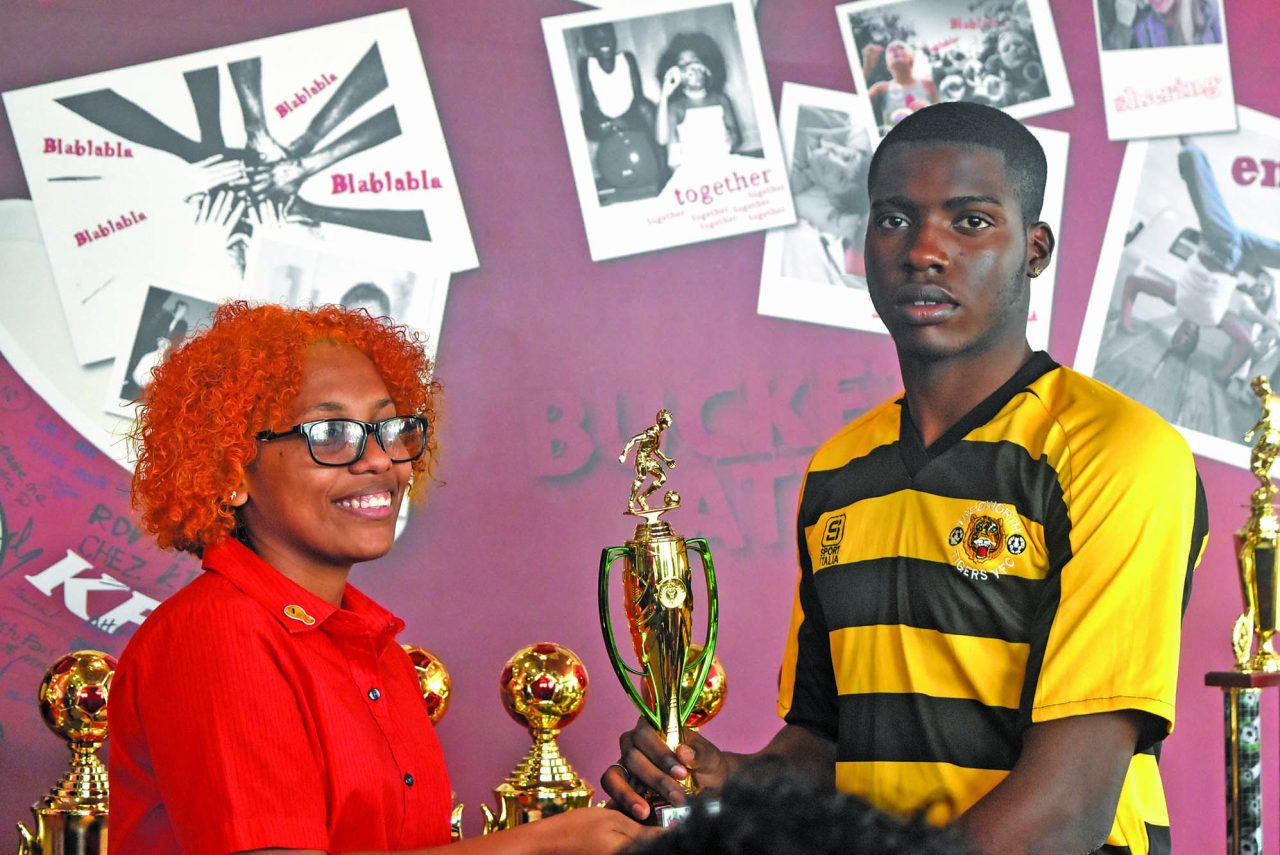 "Remember in the Intra-Association phase you went straight to kicks from the penalty mark after full time. However for the national play-off we'll have extra time, two halves of 10 minutes. The second rule I want to bring to your attention is that for this phase we're allowing each of the clubs participating in the national play-off to have three guest players. Those players must be from your Regional Member Association," Alves disclosed.
As a result of the draw, Timehri Panthers will come up against Soesdyke Falcons FC in the first encounter. New Amsterdam United will take on Amelia's Ward Falcons while Botofago FC battle Den Amstel. Potaro Strikers will go toe to toe with Dynamic FC and Fruta Conquerors will face off with Cougars FC. Buxton United are slated to battle Queenstown United FC and Pouderoyen FC will take on Santos FC.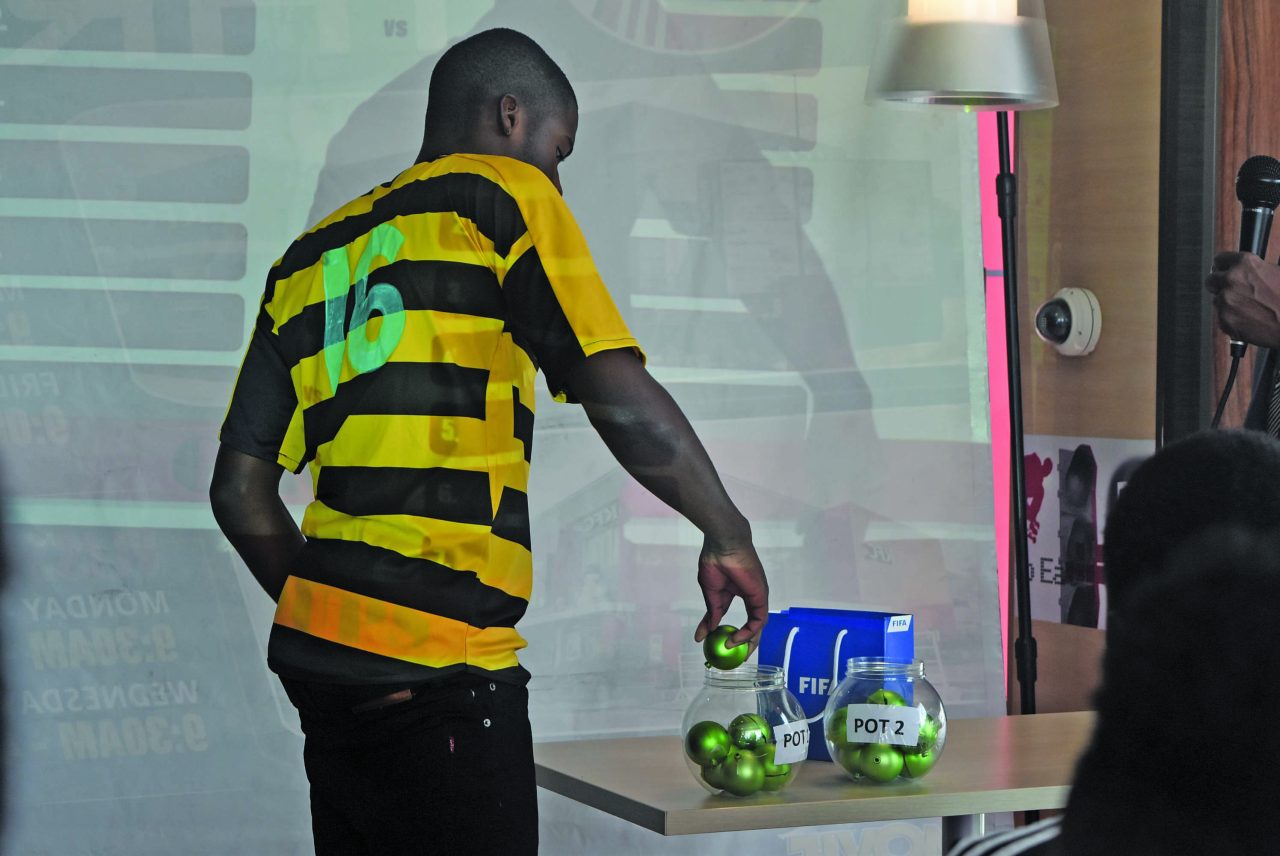 The winners of each game will then go on to the quarter-finals, where the Rupununi Strikers will join the competition.
GFF Executive Member Dion Inniss used his time at the microphone to urge other corporate companies to get on board with this or other tournaments.
"The Under-20 level is a very important level for us, it's all from the transition between the lower developmental stage, moving on to the professional stage. So, I'd like to use this opportunity to ask other corporate entities to come forward and partner or assist in our developmental plans for the future," Inniss urged.
Speaking on behalf of KFC, Shevon Martin noted that the company was elated to be involved in such a project.
"KFC is very pleased to be associated with Guyana Football Federation and I wish all the players the best of luck," Martin stated.
The regional champions, along with the runners-up, received their respective trophies prior to the draw.
The action will kick off on Saturday, June 15 and the final is scheduled for July 1, 2019.