Early last week, the Kingston Football Development Academy (KFDA) reached out to some businesses and Kingston residents near and far on an initiative to help provide COVID-19 relief hampers for the Kingston, New Market Street, and Tiger Bay communities.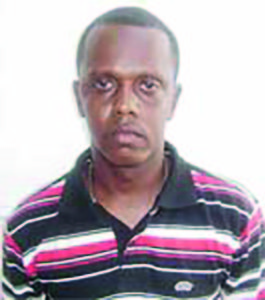 Some immediately answered the call along with Alex Bunbury, the founder of ABSAA Inc; Toucan Distributors; Kingstonian Keiona Porter (USA); and Donna Grocery Shop as part of their corporate and community responsibilities. This is KFDA's fourth wave of food hampers to families.
On Sunday, at 16:30h, the KFDA team distributed 30 hampers to families in the Kingston and New Market Street communities. Overall, the KFDA has distributed 120 COVID-19 relief hampers.
The KFDA noted that it was very grateful to all the sponsors and contributors who have supported the initiative so far with timely donations in the midst of this global pandemic, including: Digicel Guyana, SuperBet, Toucan Distributors, The Outdoor Pet Store and Pet Shop, Sim Concept Travel, Donna Grocery Store, the Hennessy Family, Patricia Brown, Keiona Porter, Malinda Lawrence, Andy Atkinson, Junior Forrester, and Paul Persaud.
The KFDA will not be posting on social media photos of anyone collecting hampers. But a few will be sent to sponsors privately.
Anyone who wishes to contribute to the ongoing COVID-19 Kingston food drive, please contact 696-0658. The KFDA is also asking persons to continue supporting the businesses. Another distribution exercise of hampers (50) is planned for Sunday, July 5, 2020 for the Tiger Bay community. For more information, individuals are asked to contact organisers Junior Forrester (592-696-0658) or Aubrey Denny (592-698-7194).