– measures in place for inclement weather
The highly-anticipated King of Studies 2019 small-goal tournament will now be hosted this Saturday at the University of Guyana Turkeyen Campus at 12:00h opposite the Behavioural Sciences Building since it was postponed last weekend owing to inclement weather.
The rains which commenced on Friday last threatened the run-off of the one-day tournament; however, things took a turn for the worse when the weather was the same on Saturday morning which left the designated playing area soggy and unfit for play.
Through it all, organiser Jafar Gibbons remained optimistic as even in the torrential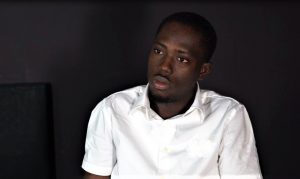 downpours he was in constant communication with the University of Guyana administration. Upon agreement, the new date was announced. If bad weather prevails again, the administration has also given Sunday as a failsafe. Gibbons stated that he was ecstatic that the tournament has been given the go-ahead for this week and was encouraging the fans to come out and support as the hype was still in the air as the 10 teams would be hungry for what was at stake.
The tournament was created with the intention of encouraging student interaction and bringing students together at the University of Guyana. Therefore, the competition will feature teams that comprise members from various faculties as opposed to the University norm of inter-faculty sports. Ten teams will be vying for top honours including Goons FC, Kanaima FC, Hot Topic FC, and Hot Strikers FC.
The matches will be round-robin style, followed by the knockout stage, which will be three games – two semi-finals and the final. The games will be played in two five-minute halves for the one-day event.
Some of the entities on board are C&L Construction Inc, Kashif and Shanghai Organisation, Guyana Football Federation Inc, the Office of the Vice Chancellor at the University of Guyana, Signature Moov, Robbie Rambarran, Asim Shakur, ASP Antonio Fredericks, Sharma Solomon, and Lavern Fraser.