With the Caribbean and Central American (CAC) Games fast approaching, the Guyana Olympic Association (GOA) has unveiled a 98-member team that will travel to Barranquilla, Colombia to represent the "Land of Many Waters".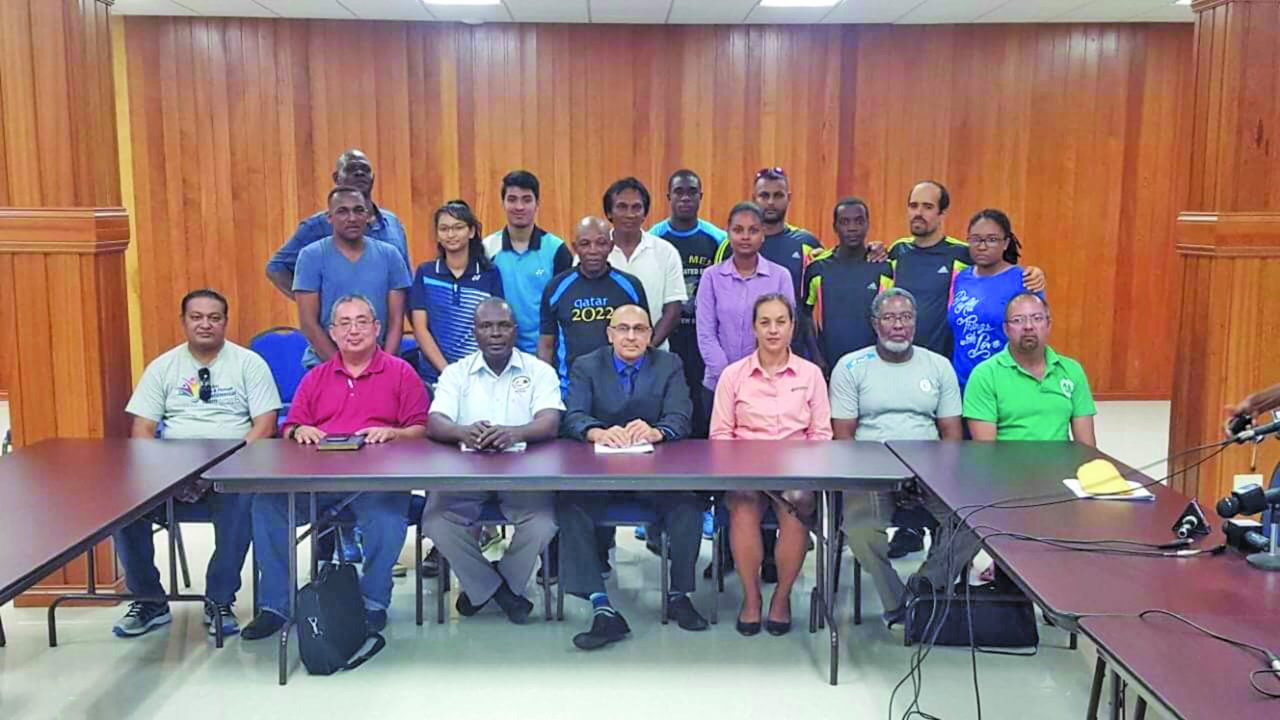 The contingent, which comprises 79 athletes and 19 officials, can be considered the largest one that Guyana has ever taken to an international engagement, and will depart these shores in a matter of days for the Games, which will run from July 19 to August 3.
At the press briefing on Thursday, GOA President KA Juman-Yassin voiced high hopes for the team's performance. The explained the importance of the team being successful in Colombia.
"Apart from swimming, I think everyone else had to qualify which is exceedingly good. The success of these games for athletes would be to qualify for the Pan Am Games next year in Peru," he asserted.
Meanwhile, Juman-Yassin has disclosed that the GOA has provided all the necessary resources for the athletes with little assistance from the Government of Guyana.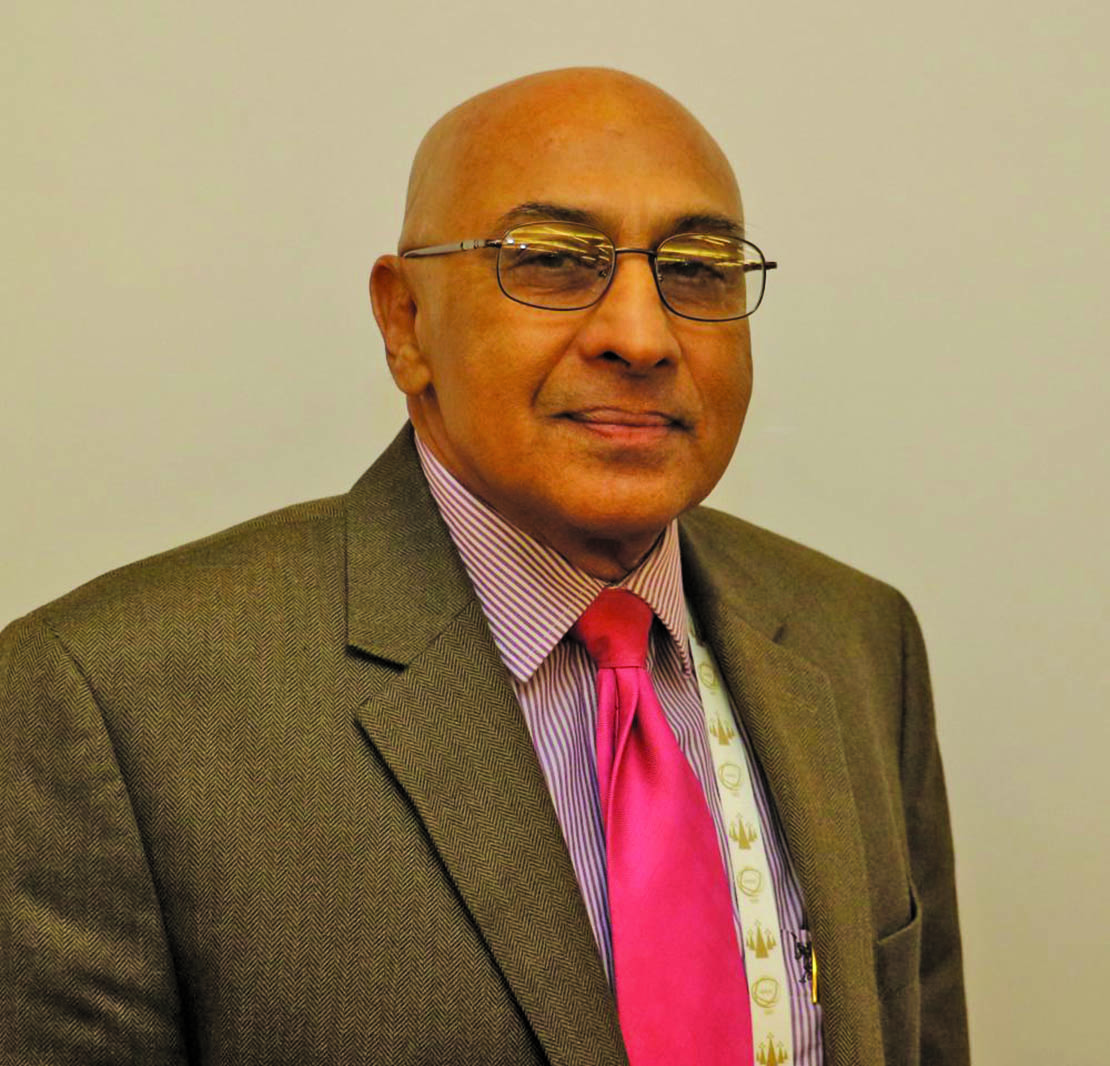 Guyana will take representatives from 10 disciplines inclusive of badminton, boxing, taekwondo, squash, cycling, table tennis, hockey, athletics, rugby, and swimming. The teams will be accompanied by one or more coaches and Deion Nurse will act as Chef-de-Mission while Phillip Fernandes will act in the assistant capacity. Nurse explained that he was expecting top-class performances from the Guyanese sportsmen and women.
"We're expecting our athletes to go out there and to do their best. After that whatever else comes will be icing on the cake. There're a few sports that stand out that we expect that should do well and as such, we look forward for them to materialise," he said.
Badminton Coach Gokarn Ramdhani expressed immense confidence in his small team of seasoned players. "They've been training very hard for the past two to three weeks and beyond that. As you know, we're up against a lot of tough players from Central America, but we will still try our best to build our rankings points towards Pan Am and future tournaments," Ramdhani said.
Additionally, Guyana Taekwondo Association (GTA) President Ramjeet Ramphal also expressed high levels of confidence in his athletes. "We expect quite a lot from these two athletes. I'm hoping that these two can bring about a change in taekwondo, and at least bring home a gold," he proudly stated.
Badminton – Gokarn Ramdhani (Coach); Narayan Ramdhani; Priyana Ramdhani and Jonathan Mangra.
Boxing – Terrence Poole (Coach); Keevin Allicock and Colin Lewis.
Taekwondo – Roland Thomas (Coach); Mark Choy (Coach); Adrian Spellen and Justin Choy.
Squash – David Fernandes (Team Manager); Ramon Chan-A Sue (Coach); Juanita Fernandes; Mary Fung-A-Fat; Ashley Khalil; Taylor Fernandes; Sunil Seth; Kason Khalil and Nyron Joseph.
Cycling – Joseph Britton (Coach) and Romello Crawford.
Table Tennis – Matthew Khan (Coach); Godfrey Munroe (Coach); Priscila Greaves; Trenace Lowe; Christopher Franklin; Natalie Cummings; Shemar Britton; Nigel Bryan; Joel Alleyne and Chelsea Edghill.
Hockey (Men) – Robert Fernandes (Coach); Jamarj Assanah; Aroydy Branford; Rayon Branford; Jerazeno Bell; Hilton Chester; Marvin Dannett; Jason DeSantos; Robert France; Randy Hope; Kareem Mckenzie; Mark Sargeant; Meshach Sargeant; Medroy Scotland; Andrew Stewart; Steven Xavier and Dwayne Scott.
Hockey (Women) – Latoya Fordyce (Manager); Damon Woodroffe (Coach); Sheneki Baptiste; Vanessa Pires; Min Sodia Culpepper; Ashley DeGroot; Ulrica Sutherland; Dominique DeGroot; Dacia Woodroffe; Trisha Woodroffe; Nicole Eastman; Marisha Fernandes; Princess Wilkie; Samantha Fernandes; Alysa Xavier; Marzana Fiedtkou; Gabriella Xavier and Bushani Kaladeen.
Athletics – Sham Johnny (Coach); Troy Doris; Winston George; Janea McCammon; Leslain Baird and Emanuel Archibald.
Rugby – Peter Green (Manager); Lawrence Adonis (Coach); Dwayne Schroeder; Claudius Butts; Avery Corbin; Richard Staglon; Peabo Hamilton; Patrick King; Ronald Mayers; Jamal Angus; Godfrey Broomes; Rondel McArthur; Ryan Gonzalves and Osei McKenzie.
Swimming— Sean Baksh (Coach); Andrew Fowler and Jamila Sanmoogan.