– mother blames Police for death of son
A 68-year-old woman is calling for justice after her son, Kallicharran Sawak, 39, of Lot 3 La Bonne Intention, East Coast Demerara died on Monday afternoon at the Georgetown Public Hospital where he was admitted.
He was reportedly found in an unconscious state in the Sparendaam Police Station lockups on January 21, hours after he was arrested for disorderly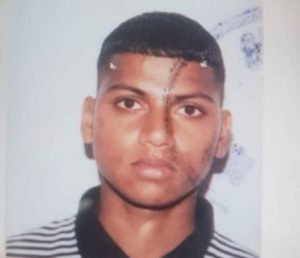 behaviour.
A distraught and tearful mother, Ramdai Sawak, told this newspaper that she is hoping that a thorough investigation into her son's death can be conducted.
She explained that her son was intoxicated on Thursday evening when he started to misbehave and even broke a window in her home when she became scared and called the police.
Sawak said that Police from Beterverwagting arrived at her home shortly after she called and took him over to the Sparendam Police Station where he was placed in a cell with others.
The woman said that her daughter took food for him at the station on Sunday and she was not allowed to see him. The mother said that her daughter was told to leave the food because it was too early and they would give him the food.
It was the following Monday that they showed up at the Court where the now dead man was expected to be. When she did not notice her son, Sawak said she enquired from a Magistrate who directed her to a police officer.
It was here she was told that her son was hospitalised at the Georgetown Public Hospital in a critical condition.
Still shocked, the old woman said she rushed down to the hospital where she saw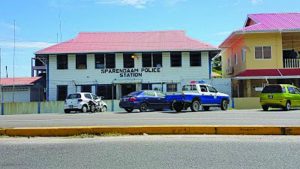 her son in a miserable state.
"We go to the Hospital and he bleeding from his eye and his head and not talking and he eye closed," she recalled.
Sawak said she was shocked to see her son, who was a welder, in that state and tried to find out what happened from the Police at the Beterverwagting Station. She said she was told, "He de behaving bad and they put he in a lock-up by heself and he de butting he head".
The mother is contending that her son is not mad and would never have done such a thing. She is, therefore, calling for an impartial investigation to be done.
She said, "I don't think he would hit he head like that but God knows. Only God knows because when he go to the hospital he couldn't ah talk or open his eye". The family has since sought legal advice sought from Attorney-at-Law, Anil Nandlall.
Speaking with Guyana Times recently, Nandlall said that the Guyana Police Force has to give an account in relation to the injuries. According to Nandlall, the Police Complaints Authority will be briefed on this issue as he made calls for an independent probe into the situation.
"Depending on how the matter unfolds, depending on what the findings are, we do not rule out the possibility of challenging the actions of the Police in the High Court or their omission to act in the circumstances to seek compensation for the injuries sustained," the Attorney informed.