…amidst planning annual Old Time Christmas Hamper
Although experiencing unfavourable weather, the Lusignan Golf Club (LGC) was able to pull off two tournaments on the 13-20th November, 2021 – a full Stableford and a modified Stableford tournament. The tournaments were sponsored by the Lusignan Golf Club, and saw a total of 45 persons participating.
Despite the rainy season scheduled for December to January, the Lusignan Golf Club continued to press on, despite whatever challenges it has faced. For the year 2021, it has hosted a successful string of events thus far. At one point, the course was flooded, but the dedicated committee continued its hard work for the love of the sport.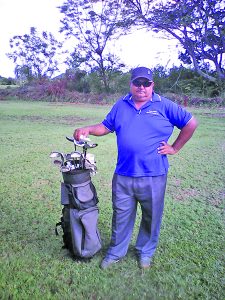 The LGC has been able to pull off major tournaments such as the GTT Guyana Open and the MACORP Golf tournament.
The results for the tournament on November 13 were as follows:
* 1st: Vijay Deo
* 2nd: Eureka Giddings
* 3rd: Tom Watkins
* 4th: Maurice Solomon
* Nearest to pin: Vijay Deo
In the other competition, held on November 20, the winners were:
* 1st: Shanella London
* 2nd: Tom Watkins
* 3rd: William Walker
* Front nine: Mahesh Shivraj
* Back nine: Shanella London
* Nearest to pin: Jonathan Fernandes
The club is also in the midst of planning its annual Old Time Christmas Hamper in its typical traditional way. The club is asking its members to contribute a food, drink or gift item towards the hamper, which will be awarded as prizes for the first, second, third place and for gift exchange. Special prizes will also be awarded for nearest to the pin and whoever can get a hole in one.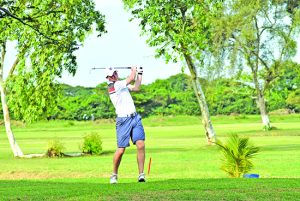 The club is also asking everyone to bring their voices and join the LGC after the presentation for caroling, gift exchange, and refreshments all under strict COVID-19 protocols.