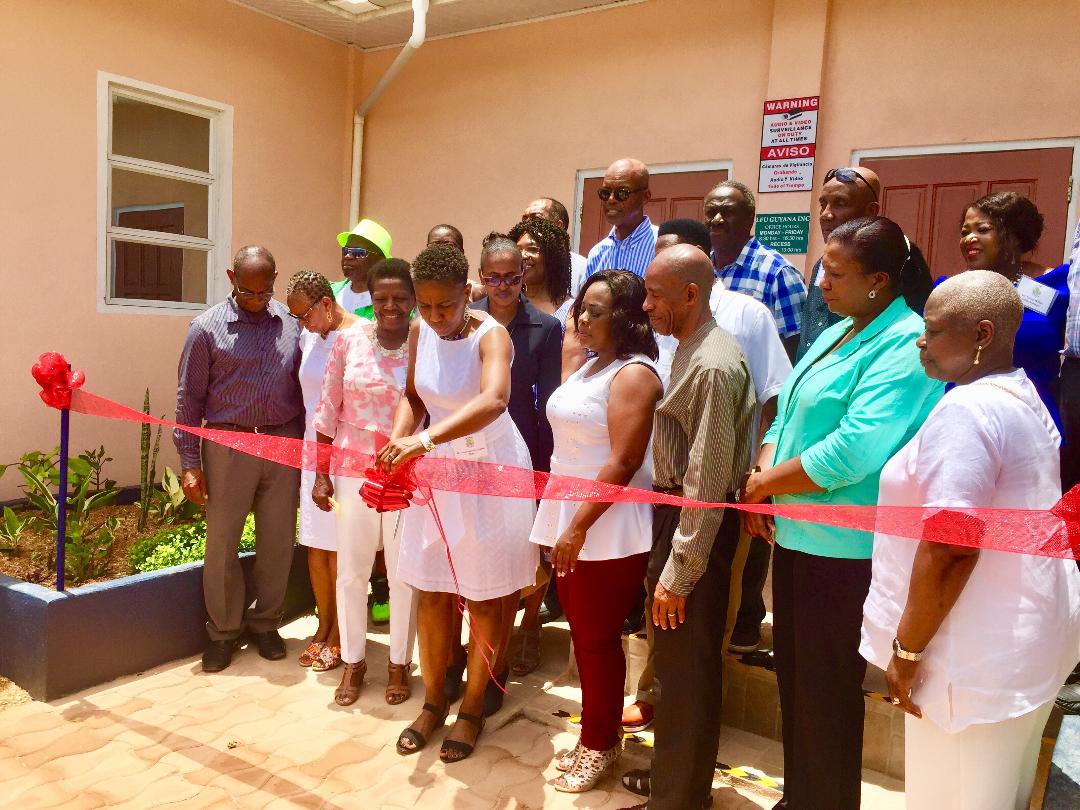 Non-Governmental Organisation, Linden Fund USA (LFU), and its local affiliate Linden Fund Guyana Inc on Friday commissioned its permanent office in Linden, Region 10 (Upper Demerara-Berbice).
The organisation, which has been in existence for 20 years, has members both locally and across the diaspora, who work against the backdrop of giving back to the community through promoting and enhancing the academic, social, health and well-being of Linden and Region 10. The building, which was donated by Habitat for Humanity, was commissioned during a building dedication ceremony at the location along Washer Pond Road, Mackenzie.
In her remarks, LFU Chairman Paula Walcott-Quintin noted that she is proud to represent the organisation, which, she noted, has thrived over the past 20 years. She said that the organisation is grateful to Habitat for Humanity Guyana and also expressed gratitude to the National Industrial and Commercial Investments Limited (NICIL) for supplying the land for the building as she further acknowledged its late Chairman Horace James.
Walcott-Quintin added that the plans for the building will evolve along with the needs of the community as she stated that these are always developed in collaboration with the community.
In expressing gratitude to For the Children Sake Foundation and others, she outlined that the Regional Education Department is one of the organisation's key collaborators in its educational endeavours. Walcott-Quintin said the organisation is evolving as she outlined plans to include a computer hub for the constabulary compound and industrial catchment areas in addition to a training room and meeting facilities.
Since the construction of the building, the organisation has launched its Scholarship for Success initiative which offers scholarships to local students. The annual Spelling Bee and Parent Teachers Association Workshop will also continue, according to the LFU Chairman.
Habitat for Humanity Guyana Representative Jennifer Welch in her remarks noted her organisation's hope that the programme executed through the building will be beneficial to all as the LFU continues to give back to the Linden community.
Deputy Regional Executive Officer Maylene Stephen congratulated those who played a pivotal role in the success of the organisation as she noted the significance of the services extended to the people of the region.
Also delivering remarks were Regional Chairman Renis Morian and Linden Mayor Waneka Arrindell. The occasion was marked by the ceremonial cutting of the ribbon and unveiling of the plaque.