The communities of Linden and Kwakwani situated in Region 10 (Upper Demerara- Berbice) will soon join with other areas across the country in benefiting from services offered at magisterial districts.
As such, a number of legal services would be decentralised and offered at both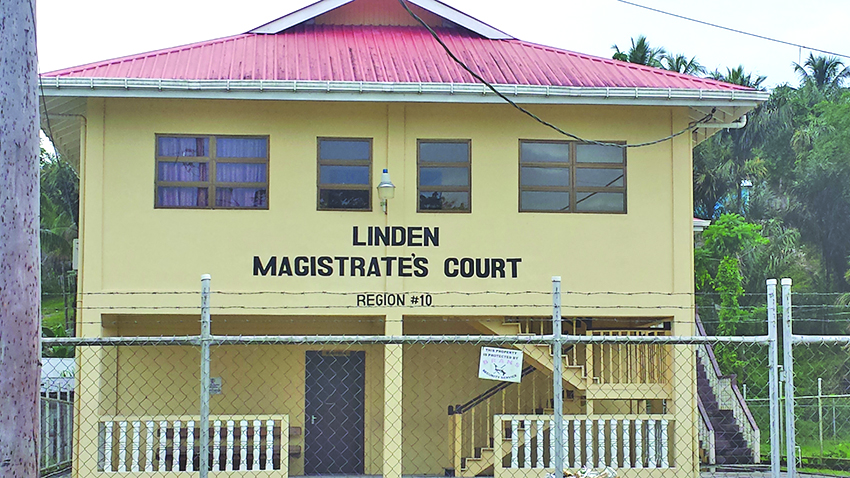 the Linden and Kwakwani Magistrates' Courts. The move will also see an increase in the number of days court is held at the locations. The Linden Magistrate's Court, which was reconstructed in 2014, was expected to benefit from becoming a magisterial district since then and services such as payment for child support were expected to be undertaken; however, this to date has not become a reality. To date, persons from both Linden and Kwakwani would have to travel to West Demerara to access various services. Linden Mayor Carwyn Holland noted, however, that with the services coming on stream, they would bring much-needed relief to members of the communities.
"No longer would persons with issues in Linden have to travel to West Demerara to have certain licence passed or to make certain payments, etcetera. It can now be done right in Linden. Most of these services that you had to travel to West Demerara to access would be done now in Linden," he said.
Holland stressed that he was very pleased with the soon-to-be-realised development since leaders would have been advocating for this for many years.
"We're also happy that persons will no longer have to travel to Georgetown. You have persons with petty issues, persons who are just seeking a licence to get something done. They would usually have to travel on a particular day, at a particular time to go all the way to West Demerara. So, it has been hard for Lindeners for many years and this is great news for them.
I want to thank Madame Chancellor for this progress, because I know the burden which will be lifted off the backs of Lindeners," Holland noted.He added that the Chancellor of the Judiciary has been working very hard to bring the development on stream and the town of Linden was equally ready to welcome it.