…says many "carpetbagger" investors in Guyana taking advantage of underhand deals
Disclosing that foreigners are benefitting from underhand deals by the caretaker coalition Government, Opposition Leader Bharrat Jagdeo said that if the People's Progressive Party (PPP) wins the upcoming national elections, then within a month Guyanese can expect a Local Content Policy.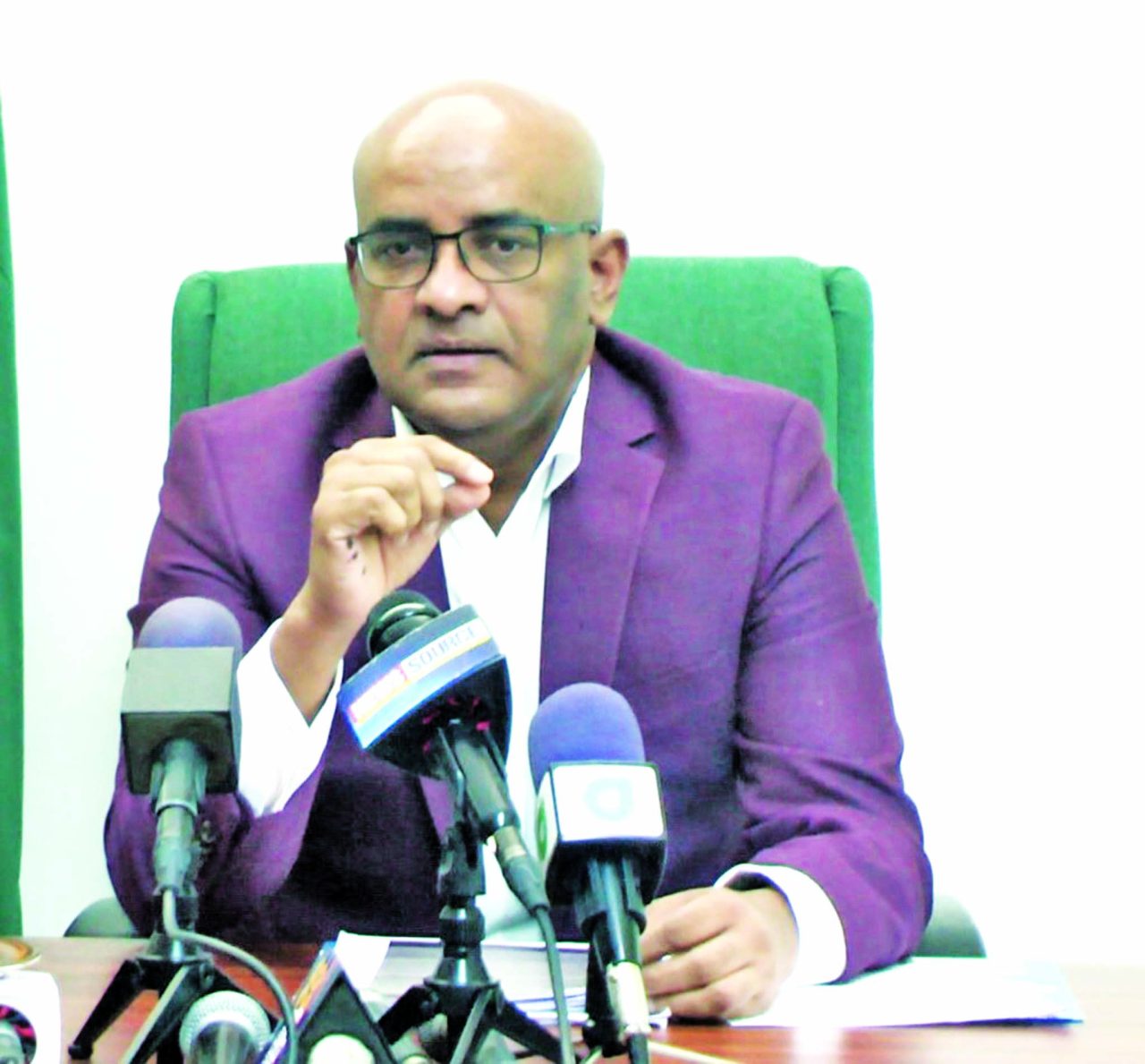 Speaking at his weekly press conference on Thursday, Jagdeo alleged that there are many "carpet bagger" investors coming here to take advantage of underhand deals and are benefitting from land giveaways, at a time when the Government should be in a caretaker mode.
"In Diamond (East Bank Demerara), the Trinidadians are coming in and getting a ton of land there and a lot of them are paying bribes. I don't have a problem with Trinidadians coming here and investing but not in this period. The 'carpet baggers' are coming. I heard that (Social Protection Minister) Amna Ally and others who went to Trinidad, and a private businessman who took the team for the investors' conference in Trinidad, have been brokering these arrangements. So they met with the people and give donations in Trinidad and they are offered land here now too," he disclosed.
The Opposition Leader noted that this situation is particularly worrying especially in the absence of a Local Content Policy to protect the interests of Guyanese.
"Let me tell you something about local content. Before the Government changes, almost all of the opportunities that are going [to] be available for our people are gonna be gone… There is no Local Content Policy. We will become second class citizens in this country because this Government doesn't care, and is not looking out for Guyanese and is part of these deals," he stressed.
According to Jagdeo, while Guyana can benefit from the expertise of its Trinidadian neighbours, he believes Guyanese should be able to broker the same benefits as foreigners.
"When are you gonna protect our people; when you gonna have the courage to protect our people through a solid Local Content Policy… I don't have a problem with people from Trinidad coming here. I believe they have a lot of expertise in the oil and gas sector, we need skilled people but they must come in transparently and Guyanese must have the opportunity to access the same resources they are getting now at this rate," he contended.
To this end, the Opposition Leader went on to say that "we have to have a Local Content Policy – within the month of a new PPP Government – that emphasises Guyanese benefitting from these things."
In recent years, pressure has been mounting from stakeholders, including the diplomatic community here, for the coalition Government to have a Local Content Policy in place so that Guyanese can benefit from the budding oil and gas industry.
The local Private Sector bodies and other stakeholder agencies had expressed dissatisfaction with the slothfulness in which the local content laws are being developed. Calls are constantly being made for the policy to be finalised before first oil in the first quarter of 2020, when United States oil giant, ExxonMobil is slated to commence production in the Stabroek Block offshore Guyana.
However, Energy Director Dr Mark Bynoe last week disclosed that the first draft of the Policy is completed and that they are working on establishing a Compliance Unit to monitor data from the sector and ensure that the oil resources are managed prudently. He had promised too to have issues raised by Guyanese addressed.
The Local Content Policy would guide the State in guarding against local companies being bypassed for contracts and services while foreign companies and workers are favoured.
But last month, Finance Minister Winston Jordan had stated that activities in the oil and gas sector are moving full steam ahead without the critical piece of legislation.