…as 70 tonnes of Guyana rice rejected by Jamaica
…GRDB claims no White Cinderella rice shipped in 2019
Guyana's rice has been placed in the glare of scrutiny again, less than three months after several containers of rice were rejected by Panama for failing to meet stipulated requirements.
This time Jamaica's Industries, Agriculture and Fisheries Ministry has confiscated 70 metric tonnes of White Cinderella rice because of high microbial content after reaching the country's shores.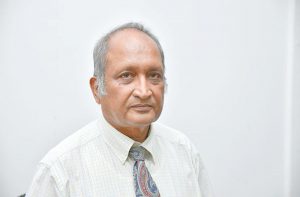 According to reports by Jamaica Observer, the Food Storage and Prevention of Infestation Division of the Ministry impounded some 1575 bags of rice. Jamaica Observer reported that the grains, which were exported by a local distributor, were inspected and was found to have signs of mould, clumping discolouration and wetting and as such, detained by a food storage inspector.
These alarming discoveries ensured that a statutory detention notice was fixed, and samples were submitted to the division's microbiology lab for testing. Jamaica Observer noted that the results from the tests demonstrated that the rice contained microbial levels which are beyond the accepted limits, thus making it inapt for human consumption.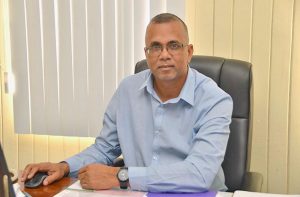 In keeping with the Food Storage and Prevention of Infestation (FSPI) Act (1958) and Regulations (1973), provisions were made for the rice to be disposed of after discussions with the importer, who is said to be a large-scale distributor from the island.
This seizure is first for the year but an epidemic of poor quality rice exiting Guyana was seen in the recent months when Panama rejected some 20 containers of rice from Guyana back in September.
This comes after the collapse of the lucrative PetroCaribe agreement between Guyana and Venezuela. The PetroCaribe deal was set to expire in November 2015, but Venezuela axed the rice deal months before the official due date. The agreement was sealed by the previous administration and was considered a profitable arrangement where oil could have been obtained through rice.
The Spanish-speaking country has been reportedly importing rice from neighbouring Suriname.
Downward spiral
Former Chief Executive Officer of Alesie Group, Turhane Doerga spoke to Guyana Times on Saturday about this new ordeal in the rice sector, where he expounded on loopholes within the Guyana Rice Development Board (GRDB), the medium between farmers and exporters, resulting in these unfortunate events.
According to him, the Board is mandated to keep tabs and conduct quality checks on all rice leaving the country. However, this is not abided by and the consequences are now being faced, as Guyana is given a "bad name" in a sector in which it once excelled.
"It is very simple. The GRDB is an insult to all law-abiding rice people in this country. The rice was shipped from Guyana. Where was GRDB? The rice millers are everybody pay them so it is corruption. Bad rice is passing and it gives Guyana a bad name. This is my concern that again, Guyana is getting a bad name because the people who are paid to make sure that quality is shipped are not doing their jobs," Doerga said.
The miller made it clear that the international rice market is aware of these infringements in quality and chastised the rice Body for improper management, which has affected farmers significantly, especially since they now receive less for rice. The Rice Producer Association was also called out for not addressing these issues from the inception.
"It's in the international rice news and it's sad because the country is getting a bad name. With the management that we have in the rice industry at this moment, farmers are getting far less for their paddy. The RPA which is supposed to be taking care of farmers interests is dead and the GRDB is an ongoing saga of corruption and the Minister is fast asleep."
He recalled the previous infringements in rice exportation and reminded that quality is not being taken as a priority. According to Doerga, Guyanese rice is superior in quality but this is not what is depicted in the exported goods due to slackness at all levels.
The rice expert also highlighted the poor marketing strategy which the country has adapted, thus resulting in the evident "downward spiral".
"We had the Panama thing and then the Venezuela thing and it was all about quality. We have absolute top quality rice in this country so why are these things happening? To me, Guyana rice is being sold for whatever they can get so there is no proper marketing being done and it's simply because the RPA which had to protect the farmers and fight for their rights is doing nothing. We're in a downward spiral and this is really and truly bad. The farmers are the ones on the back end," he explained.
No shipment
When contacted, General Manager of the GRDB, Nizam Hassan stated that he learnt of the confiscation through media reports. According to him, efforts were made to contact the agency responsible for the shipment and the Board is yet to receive an answer.
However, he maintained that no shipment was made from the said miller for this year. "There has been no shipment from that miller that uses that brand for 2019," Hassan said.