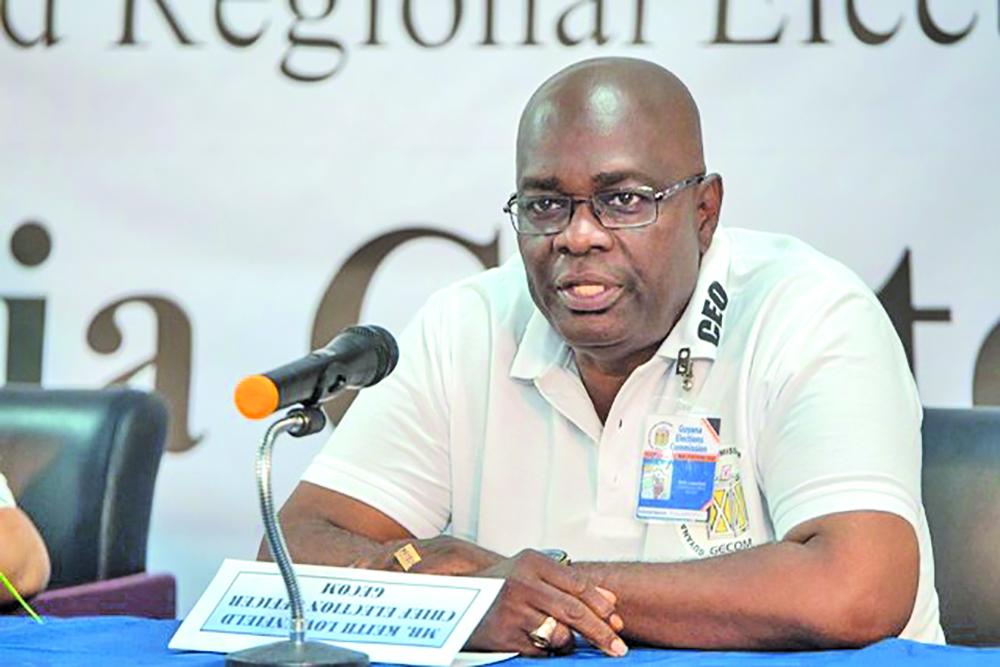 Embattled Chief Elections Officer (CEO) Keith Lowenfield has been paid some $25 million in salary and other benefits during the period from January 2020 to date.
This was revealed by Parliamentary Affairs and Governance Minister Gail Teixeira in response to questions posed by Opposition Member of Parliament (MP) and Deputy Speaker Lenox Shuman during the consideration of the Budget estimates for the Guyana Elections Commission on Wednesday.
Lowenfield, who is currently facing several fraud charges over last year March's General and Regional Elections and is on administrative leave, has already cashed in on $3.5 million thus far this year.
According to Teixeira, the $25 million paid to Lowenfield from January 2020 to February 2021 also included allowances.
During this period, the CEO benefited from $120,000 in travel allowance; $360,000 in entertainment allowance; vacation allowance to the tune of $1.4 million; another $120,000 for uniform allowance, and gratuity in the sum of $787,648, along with $6 million for security allowance.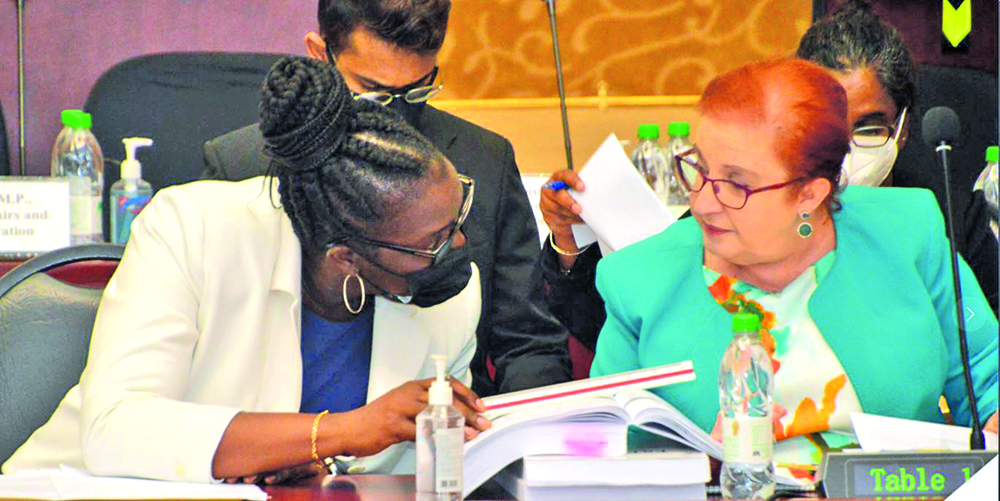 There have been mounting calls for the embattled CEO to be removed from the Elections Commission before another election is held.
In fact, Minister Teixeira will still be available if there is to be a replacement in the position. This was in response to another question from Shuman.
"In consideration of what transpired last year, would the Honourable Minister clarify if there is any provision in the budget to pay the CEO to take an early exit so that we can have clean elections in 2021," Shuman, the lone representative of the LJP/ANUG/TNM Joinder party in Parliament, asked.
This question was followed by loud uproar in the House from APNU/AFC Opposition MPs.
Nevertheless, Minister Teixeira answered, "The budgetary provision has been made for Chief Elections Officer. If it is not the present, it still has money to pay a new Chief Elections Officer… There is provision, were the decision to be taken, that GECOM could fill the position, as they have more funds available to hire a new Chief Elections Officer."
Moreover, it was disclosed that another $16.5 million has been budgeted this year for the annual salary of Deputy CEO Roxanne Myers, who is also facing criminal charges for electoral fraud, and is now the acting CEO. This sum, however, includes both her basic salary and allowances. Myers earns $6 million annually, according to Teixeira. Her allowances include $250,854 NIS; travel allowance in the sum of 204,000; another $1.6 million for entertainment etc; acting allowance to the tune of $483,888; vacation allowance in the sum of $865,216; uniform allowance of $120,000 and gratuity of $1.3 million.
While the position of Assistant CEO is currently vacant, some $12.1 million plus allowances were budgeted for the post in the likelihood it be filled this year.
Meanwhile, the Parliamentary Affairs and Governance Minister also disclosed the salary and allowances of the GECOM Chair, (ret'd) Justice Claudette Singh, who earns just over $2 million monthly – amounting to an annual salary of $24 million. This is in addition to some $13.4 million in allowances.
Moreover, the salary of the six GECOM Commissioners – Bibi Shaddick, Sase Gunraj, Manoj Narayan, Vincent Alexander, Charles Corbin and Desmond Trotman – was given as $478,485 monthly for each of them, amounting to $59.1 million annually. This is in addition to allowances amounting to $9 million each for Commissioners Gunraj and Narayan, and $8.8 million each for the other four Commissioners, who are all above the age of 65.
Lowenfield is currently facing three counts of forgery and three counts of misconduct in public office. He has been placed on $300,000 bail.
Myers, meanwhile, has been slapped with two counts of misconduct in public office, and has been placed on $300,000 bail in relation to both charges.
These two were charged along with GECOM officials including embattled Region Four Returning Officer Clairmont Mingo, who is on $600,000 bail for charges similar to what Myers is facing.
Additionally, People's National Congress Reform Chairperson Volda Lawrence and APNU/AFC activist Carol Joseph are also before the courts on electoral fraud charges. (G8)