–
15-member Trinidad and Tobago team to attend
Some May 26 to 28 at the Millennium Manor Hotel on Hadfield Street, Georgetown, the Guyana Darts Association (GDA) will be looking to hit bulls-eye when they host their Independence International tournament.
The three-day event will feature top players from Guyana and Trinidad and Tobago, while participation from Barbados, Jamaica and Brazil is yet to be confirmed.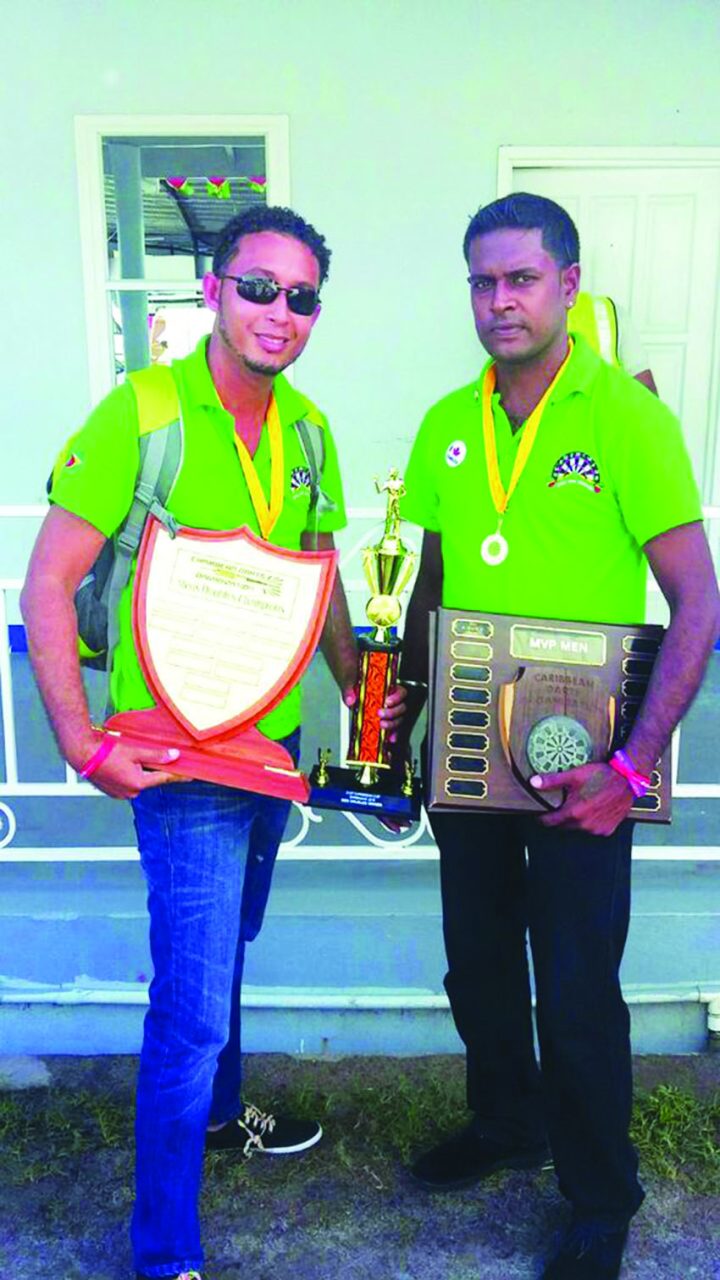 For the host, they will be fielding over 40 local players while 15 have been confirmed from the twin Island Republic.
Participants will pay a fee of US$15 to enter each category. In the Mixed Nation category the top three finishers will walk away with US$600, US$300 and US$150 respectively.
Meanwhile the Luck of the Draw winner will take home 50% of the pool, second place will earn 25% while the other 25% will be shared between third and fourth place.
The Luck of the Draw is open to practically anyone who believes he/she has the ability to play the game, while the Mixed Nations Doubles will see a local player being paired with one from overseas.
In the individual categories $100 will go to the players with the most 100 points, highest check out, shortest games and most 180 points.
The Male and Female Singles is the major attractionwith reigning Caribbean Singles champion Sudesh Fitzgerald being Guyana's top ranked player. Luis Ramirez- Merlano, who teamed up with Fitzgerald to win the Caribbean Doubles title last year in Barbados, will be in action.
Other players who are expected to defend home turf in the Male division are Lalchand Rambharose, Anil Lachhman, Sherwin Greene, Anthony Bissoondyal and Bholanauth Ramdyal, while on the distaff side, Guyana will be represented by Rosetta Hiralall, Shondell Hyles, Hemwantie Amyan, Victorine Chandro and Melissa Smartt among others.
The tournament which is the initiative of newly elected President of Sheik Yassen,is aimed at the association laying the foundation to host the Caribbean Championships in 2020.
To date, Millennium Manor Hotel, Roosters Bottled Coconut Water and R. Ganesh Mining Enterprise are the corporate partners on board for the tournament.