NSC/ MoE/AL Sport & Tour Promotions 20th Annual Windball
Mae's School and Grahams Hall Primary Schools boys and girls teams have progressed to the final of the National Sports Commission and AL Sport & Tour Promotions 20th Annual Primary Schools Windball Cricket Champions Trophy competition.
Mae's boys cruised to victory without losing a wicket as they successfully reached 66-0 in 1.5 overs against Sophia Primary school in the second semifinal for the boys in action at the National Gymnasium last weekend.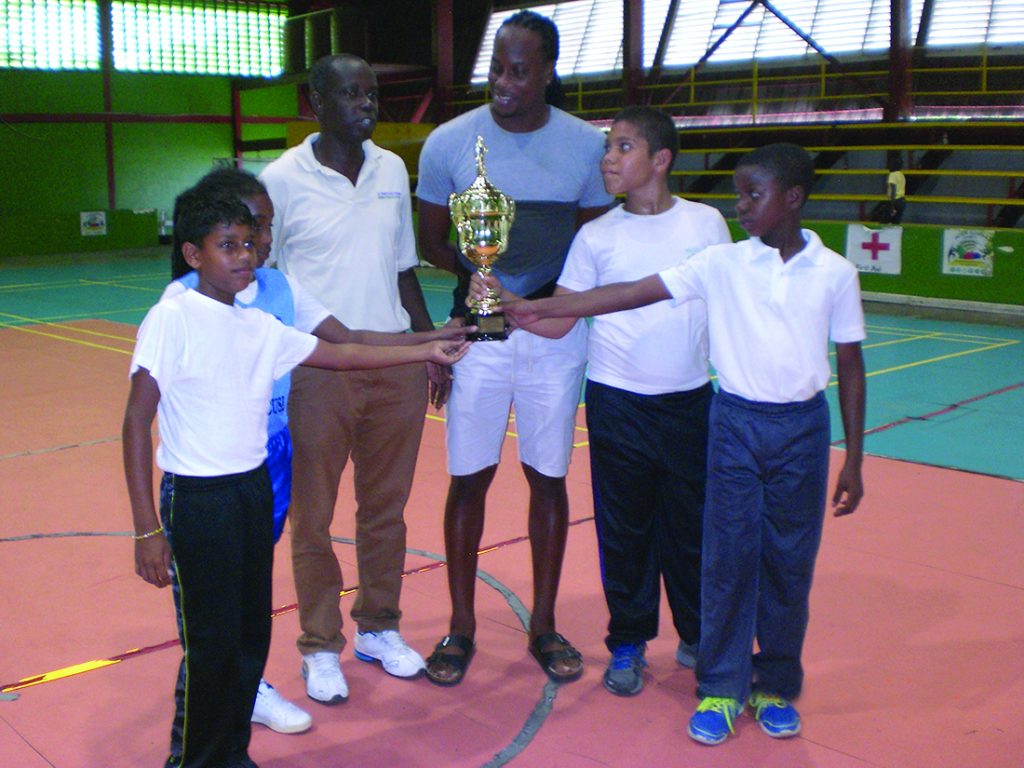 Batting first, Sophia reached 60-2 from the allotted five overs with Kenroy Davis making 35. In reply Jonathan Van Lange and Antwan Pinto hit cameos of 36 and 22 respectively as Mae's raced to the target in under two overs to secure a place in the final.
Meanwhile, Jayna Qualander and Saskia Persaud recorded half centuries for Mae's Girls in an unbroken opening partnership worth 178 runs while orchestrating a mammoth victory over F.E. Pollard Primary by 137 runs.
Qualender blasted 13 sixes and one four in her top score of 82 while Persaud accounted for 12 sixes in 72. Trying to climb the mountain created by their opponents, F E Pollard did not make it far as they were limited to 41-3 from fiver overs as only Zasha Johnson made it past 20 with a top score of 23. Persaud returned to grabbed two wickets for Mae's.
Mae's boys team will clash with Grahams Hall Primary in the final after the latter defeated Winfer Gardens in the other semifinal.
Winfer Gardens took first strike and got to 65-3 thanks to Rashidi Taylor 22 and Orlando Dickie 18. Josh Alves took 2-4 for Grahams Hall, who replied with 67-1. Alves top scored with 39 to guide his team to victory.
Despite a brisk half century from Donna Lowe (61) St. Pius only managed 80-3 which was not enough for Grahams Hall, who responded with 85-2 compliments of Susanna Ketwaroo 25, Vevica Rampersaud 24 and Alecia Elicock 19.
Like Mae's, Grahams Hall boys and girls team have reached the final. The champions will be decided this weekend.
Guyana Amazon Warriors all-rounder Steven Jacobs was present to witness the games and also meet the teams and bowled the first ball to signal the start.