…CDC monitoring situation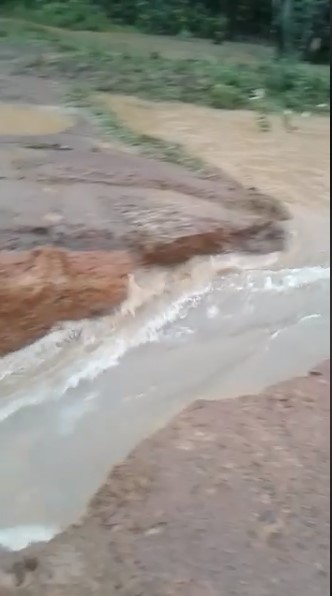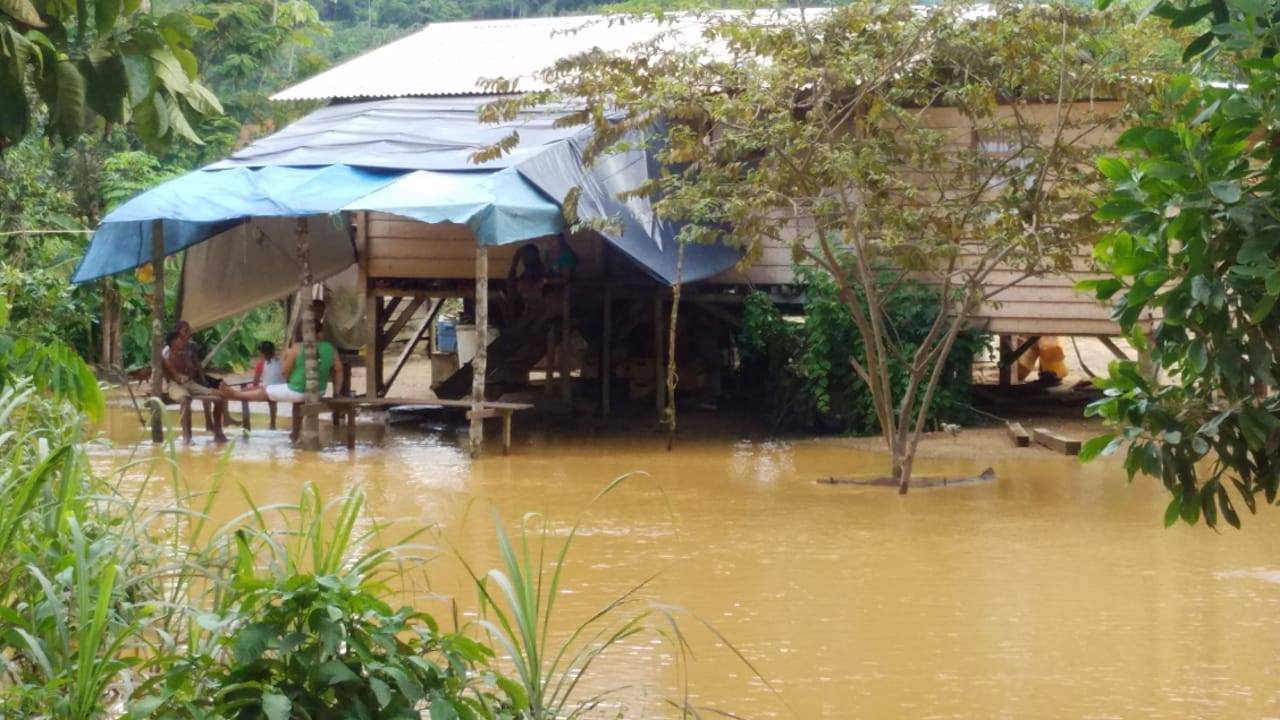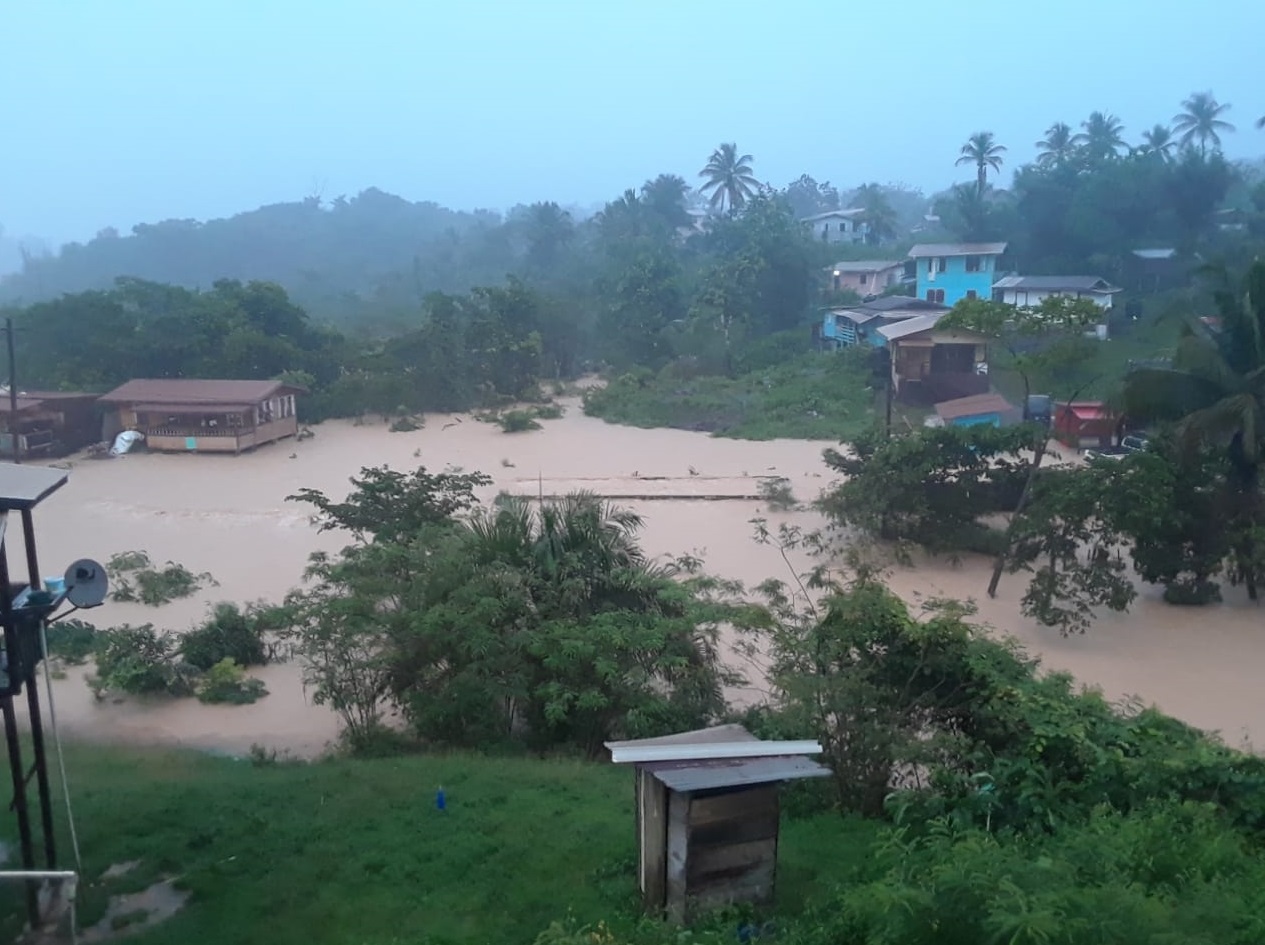 The recently declared township of Mahdia, Region Eight (Potaro-Siparuni), was under water for several hours on Friday following a night of heavy rainfall.
According to residents, floodwater rose as high as four feet in some areas and even eroded a section of one of the main access road to the township. A resident, Daniel Smith told the Guyana Times that he woke up to water in his home and was quite surprised when he ventured outside to see the entire area under water.
"The water was really high in the house and we get some damages. But the water took some time and in the afternoon it start to go down. We are now cleaning up so we can spend the night in the house here. The rain is falling a bit but I hope it don't rain hard," he said.
Mahdia is prone to flooding during the rainy season but residents are reporting that Friday's flooding is the largest flash flood they have seen in years.
Videos seen by this publication shows water forcibly gushing through the streets and eventually washing away a section of the roadway.
The section of the washed away road is referred to as 'Red and White' and vehicular access has been cut off.
In one of the videos posted to social media it shows a length of rope across a road while a man attempts to brave the current of the gushing water to make his way across.
Meanwhile, the Guyana Civil Defence Commission (CDC) said that it is monitoring the situation through the National Emergency Monitoring System (NEMS). It added that it is also monitoring the rainfall situation in several regions across the country.
CDC Director-General, Lieutenant Colonel Kester Craig said that focus is being placed on Aishalton and Sand Creek in the Upper Takatu-Upper Essequibo Region (Region 9) and Mahdia since most of the areas are affected by flash floods.
In the Mahdia municipality some 25 homes have been affected and were issued with emergency relief supplies by the CDC.
"Water is receding and a team went in with distribution supplies and distributed it to some of the families that are affected. Most of the people have returned to their homes and most of the supplies (we distributed) were cleaning supplies so that they can clean their homes and get back in safely," Craig said.
"Based on the information I received from my team is that about three families are severely affected but the others was water accumulation in the homes. One mechanic workshop got damages and a lot of homes water went in. I heard of a part of a road that got some damages and I am waiting on some of the details on that from the team by tomorrow (Saturday). We are working with the Mayor and Town Council and the Regional Democratic Council and we have the resources to assist," he added.