A miner was on Tuesday jailed for two years when he appeared before Chief Magistrate Ann McLennan at the Georgetown Magistrates' Courts on gun and ammunition charges.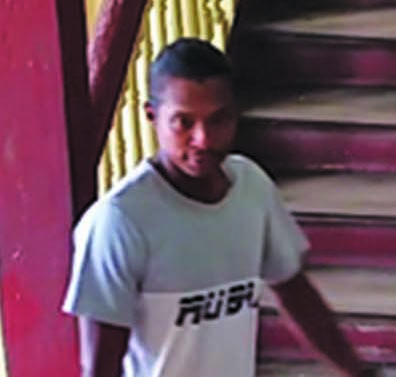 Ozario DeSantos, 27, of Lot 111 Miles, Princeville, Mahdia, Region Eight (Potaro-Siparuni), admitted to both charges.
He admitted that on April 20, 2019, at Garraway Stream, Potaro River, he had in his possession a .32 pistol along with six matching rounds of ammunition in his possession.
The prosecution's case stated that ranks from Mahdia Police Outpost went to DeSantos' residence in relation to a report which was made against him. The ranks conducted a search on his person and the unlicensed pistol was discovered on his waist.
In a plea of mitigation, the unrepresented man told the court that he uses the firearm for protection.
Police Prosecutor Gordon Mansfield told the court that the accused is known to the law since he was convicted in 2017 for a similar offence. He further stated that the man was sentenced to three years' imprisonment in absentia.
Prosecutor Mansfield told the court that DeSantos was released on bail during the trial in 2017 when he had appeared at the Linden Magistrate's Court but he never returned to court. An arrest warrant was subsequently issued for him. In relation to this present charge, DeSantos was jailed for two years and fined $50,000. He will also have to serve the three-year sentence that was pending. Sentencing will run concurrently.