Agriculture Minister Zulfikar Mustapha has pledged to develop the Satyadeow Sawh Aquaculture Station into a model farm that can ultimately be a boost to transform the country's aquaculture industry.
He made this disclosure during a visit to the facility located at Mon Repos, East Coast Demerara (ECD), on Thursday.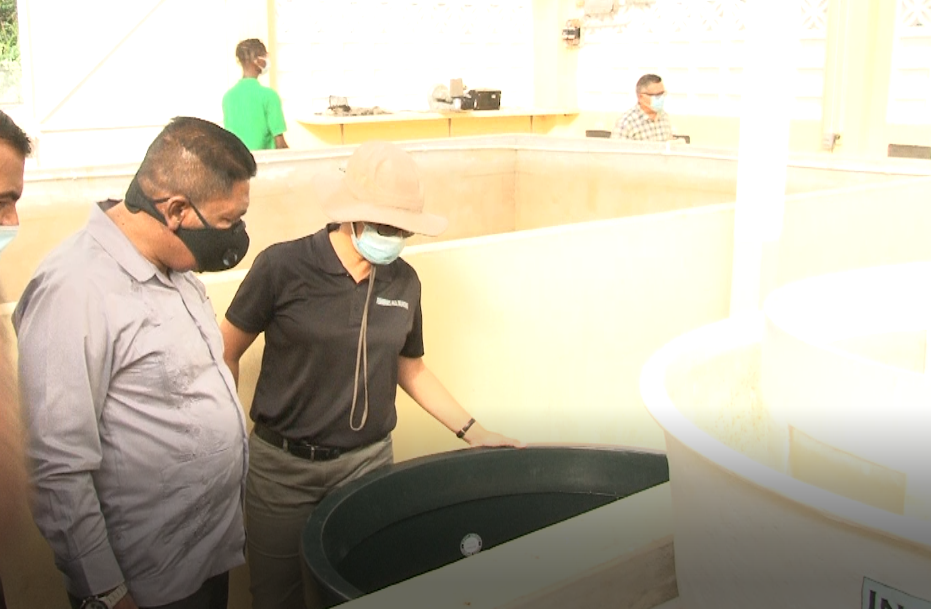 Minister Mustapha said that he would be injecting resources to the facility in a bid to develop it and make it into a model farm.
He said the reason behind such a move is "because many aquaculture farmers need guidance, extension services and also need these fingerlings for us to provide them and give them the kind of guidance to grow them."
The Agriculture Minister said that his vision is for the industry to contribute to the agriculture output.
"I want the aquaculture industry to make a contribution to our agriculture output, and I am hoping that extension services, research services that we plan to put here and provide to the farmers, we can encourage aquaculture farming in our country," He posited.
Moreover, Mustapha noted that the industry could be the most transformative sector once adequately nourished.
"Aquaculture farming has the potential of bringing in a lot of revenue, and many Caribbean countries and even North America and other places need these kinds of fishes. So, I will encourage and promote aquaculture," he concluded.
To this end, he noted that plans are in the pipelines to meet with all aquaculture farmers to discuss policies that will aid in the formation of the sector.
Persons who are interested in aquaculture can visit or call the station at Mon Repos on telephone number: 220-1508.