Housing and Water Minister, Collin Croal during his recent visit to the Essequibo Coast, Region Two (Pomeroon-Supenaam), told residents of Lima Sands that the village will soon experience tremendous transformation.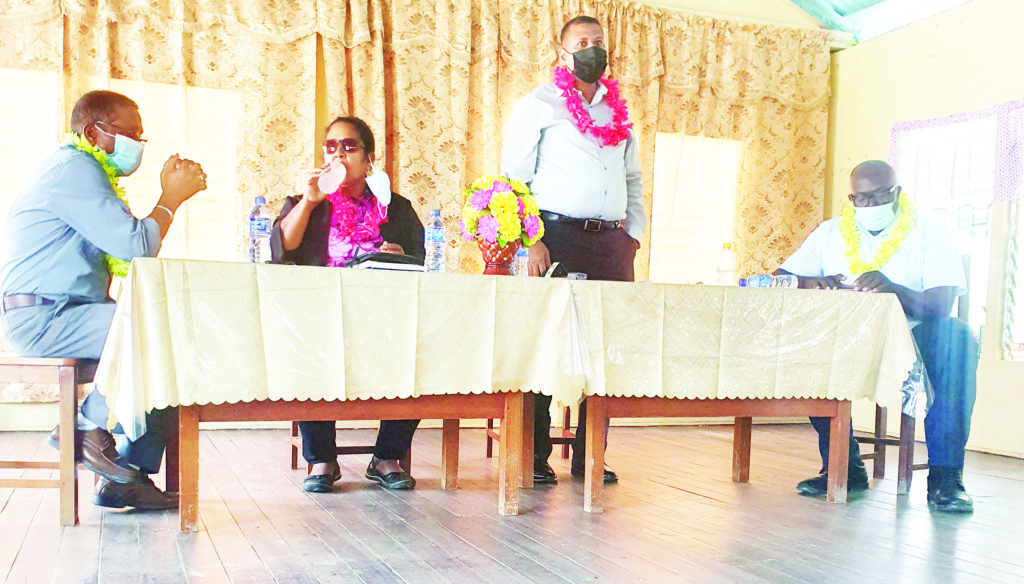 He told residents at a meeting that his Ministry will make house lots accessible to them as well as asphalted roads and ensure street lights are installed along the main access road by the end of the year. He also said efforts are being made to have a security outpost in the area by year-end.
However, he stated that the Ministry is working to provide at least 30 street lamps to the community in April while noting that the Public Works Ministry has committed to provide additional assets towards street lighting.
He also noted that the street lights will enhance security in the area. The Minister, however, would have recorded all the concerns of residents and promised that by mid-month, the team will revisit the area to address some of these concerns.
He also dealt with several other issues outside of his portfolio, but promised to engage the relevant Ministers and agencies of Government.
However, he stated that the Local Government and Regional Development Ministry and the Public Works Ministry have committed to facilitate the necessary road works in the area.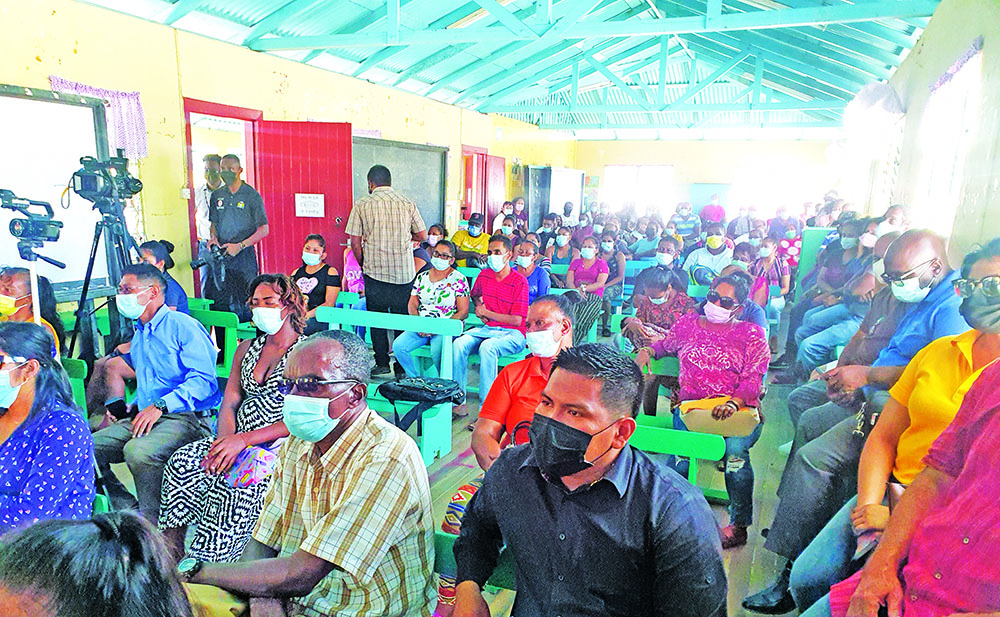 With respect to land titles/transport, the Minister noted that he is well aware that persons have been waiting for a long time for their documents which can cause some frustration but noted that mechanisms are being put in place to deal with this issue at the earliest.
"According to my timeline, I am committed by the end of April, the housing unit will be doing a lot of visits and verification so by the end of July, a number of transports and title can be issue to outstanding persons waiting over the years."
This initiative was welcomed by the residents who noted that they are eager to have the land titles issues sorted out.
Meanwhile, the meeting was attended by Region Two Chairperson Vilma De Silva, Regional Vice Chairman Humace Oodit and Prime Minister's Representative Arnold Adams.