By Lakhram Bhagirat
Simplicity is very underrated and taken for granted but when we look deep within the simplicity of things, we often discover the intricacies of someone once considered simple.
Simple but significant has been the mantra of Make-Up Artist (MUA) Amrita Jaikaran for the past five years. We all know that there is nothing simple about the application of makeup, since it requires a number of steps to achieve the ideal look one is gunning for.
Makeup, as we know, has the uncanny ability to convey different messages and transcend boundaries. It has the ability to lift the spirit of a woman who has very little confidence in herself. It has the ability to tell the story of a woman who is powerful and it has the ability to do so much more than beautify – as it is often considered to do.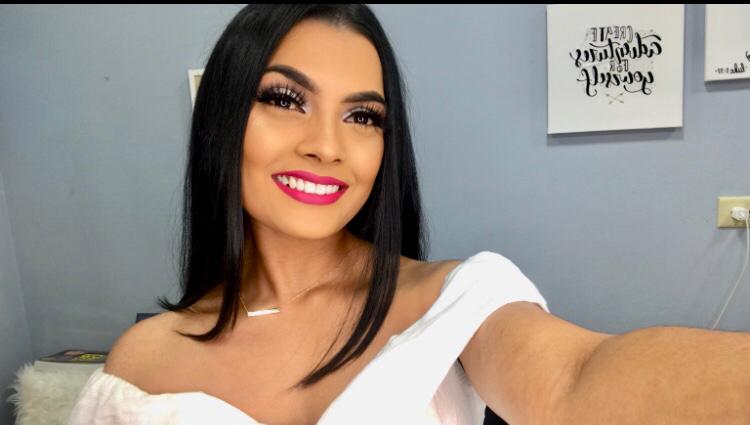 Makeup has been around for aeons, and professional makeup artists are quite often revered for their skills of transforming their clients.
A few years ago, if anyone told Jaikaran that she would have had a career in the creative industry, she would have laughed at them. Growing up, the shy young lady never considered herself to be creative since her drawings were "very bad" and she absolutely despised the idea of doing anything creative.
"I was never creative and in school, it showed although I considered my school life as being normal. I used to draw really horrible, but I loved school. I love learning. I used to embrace it, but it was a challenge like any other child. I knew I hated drawing and doing anything creative," she reminisced.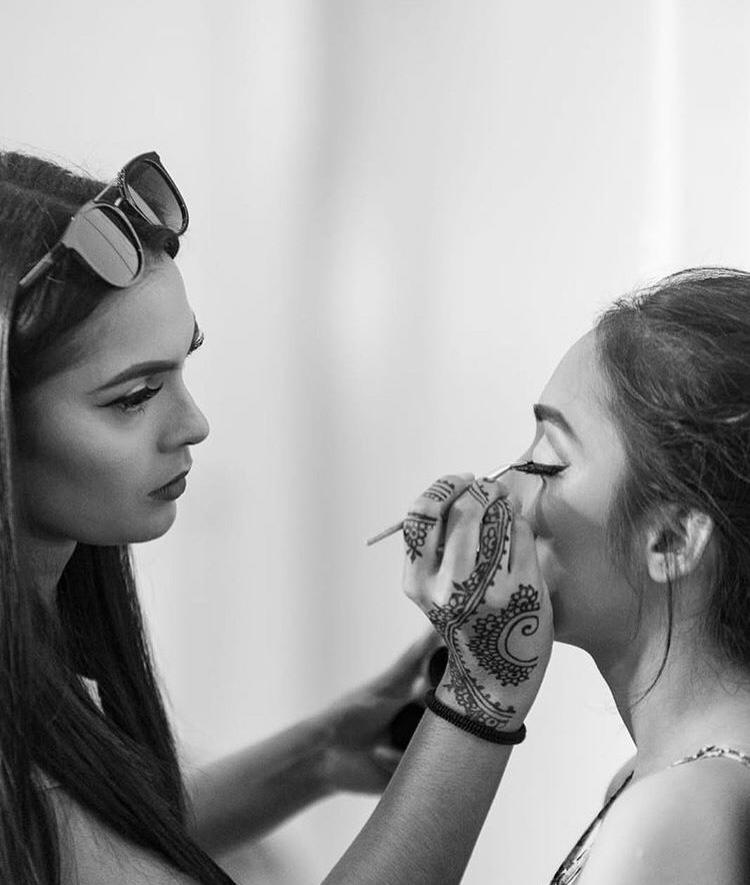 While growing up in the East Coast Demerara community of Better Hope, Jaikaran had her fair share of challenges and credits the drive of her parents for ensuring that she and her siblings were taken care of. She notes that many of her childhood experiences are the foundation of the person she has become today and she will continue to use those experiences to shape her destiny.
Though not wanting to get into the creative field at first, when one speaks with Jaikaran now they would not believe that she loved anything else other than being a creative. She is exceptionally talented and very humble when it comes to her skills. She knows that she has the 'It-Factor' but would never exhibit any form of overconfidence.
She credits her entry into the world of makeup artistry to her role model and local makeup guru Tenisha Billington.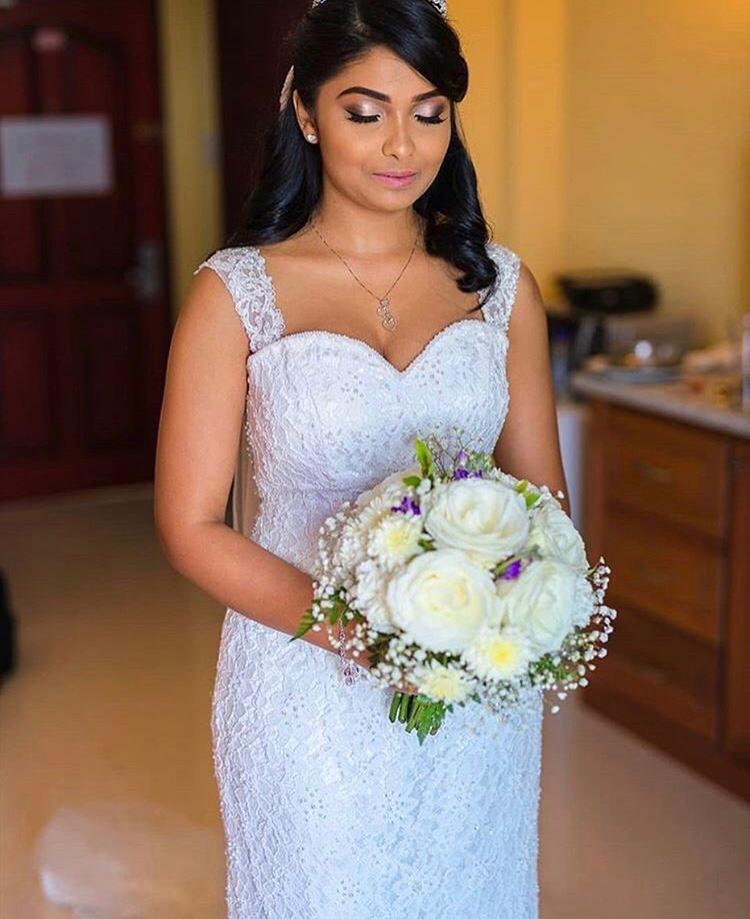 "My love for makeup started more like seven years ago. I used to sell makeup and before that, I was always fascinated with makeup, with colours and how it enhances you. I used to do make up for my family and friends and they would always say that 'Amrita you're really good at this, you should do it more like a profession' and I used to brush it off. I enjoyed doing it on myself and it makes me feel more powerful.
"I invested and started selling makeup and by selling this makeup made me realise that I had to know how to use this makeup. It was on my birthday and I wanted this girl (Billington) to do my makeup and I went to her. I had all my products and I didn't know what to do. When she did my makeup I fell in love and I begged her to teach me to use makeup. She is one of my role models and one of the reasons I got into makeup," Jaikaran states.
When she went home that night, Jaikaran got out her products and began practising because she became genuinely interested in the application of makeup. Following the teachings of Billington, she went to a few other makeup workshops and really honed her skills and today she is one of the best makeup artists in Guyana.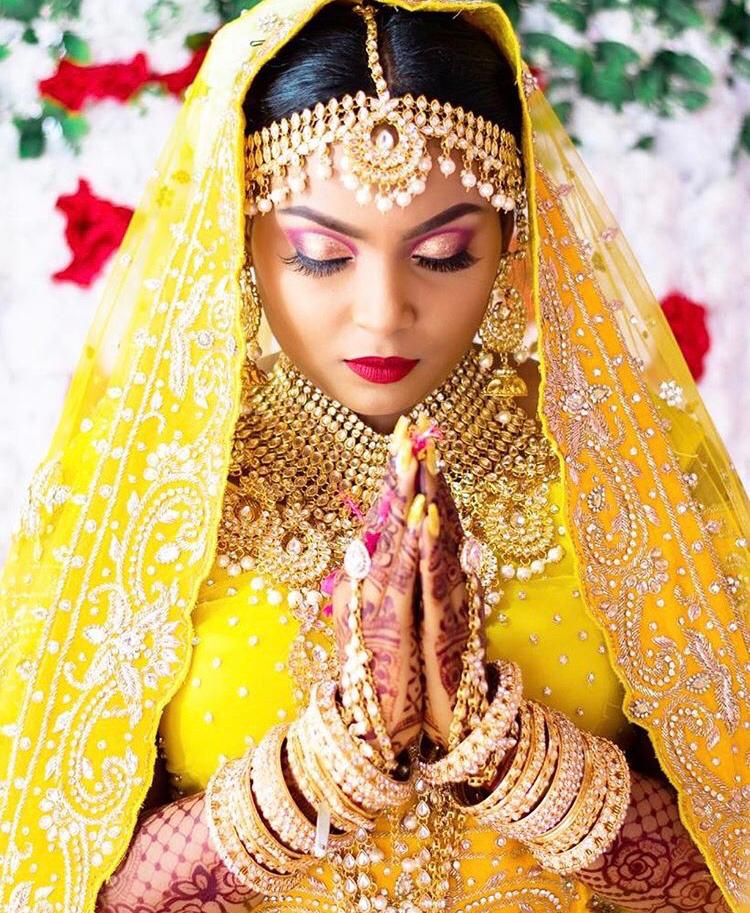 However, getting to where she is today was not a walk in the park. She has had to battle a lot of demons to become the person she is today with the level of skills she's developed. One of her biggest battles was that of confidence. Throughout her life, Jaikaran has been shy and had very little confidence in herself, making everything she did a lot harder than it was.
"I had to learn how to battle the lack of self-confidence. I wasn't as confident but I have gained confidence now. I was very shy. Throughout the journey, I have gained a lot of really great clients who turned into my family and I have learned kindness beyond anything. I have gained self-confidence. I have been privileged enough to work in pageants, in shows, with international clients and doing my favourite – weddings. It is beyond phenomenal."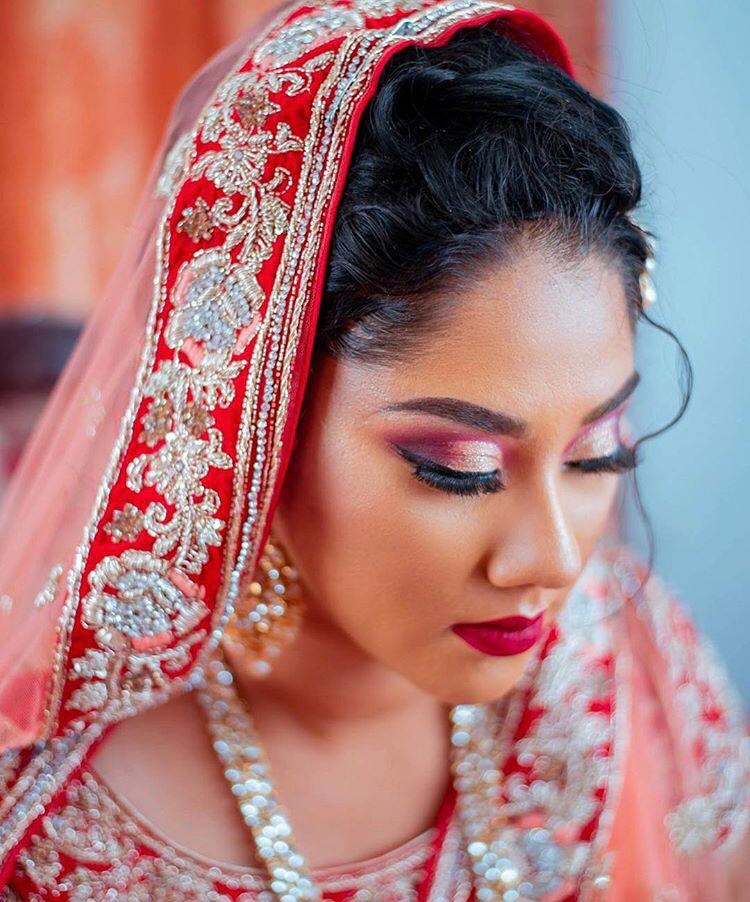 She continues to develop her skills and exhibit her talent through the work of her studio – Blend it with AJ's located in Cummings Lodge, East Coast Demerara.
"My advice for anyone who wants to join the makeup world is to be yourself. Kindness is the most important thing. Be true to yourself and never stop believing in yourself even if it is just a tiny idea; if you believe it, then you can achieve it."