A machine operator was on Tuesday afternoon crushed to death by a bulldozer after it encountered mechanical problems at 111 Miles Mahdia, Pataro River, Region Eight (Potaro-Siparuni). Dead is Kennard Craig, 55, of Number 67 Village, Corentyne, Berbice.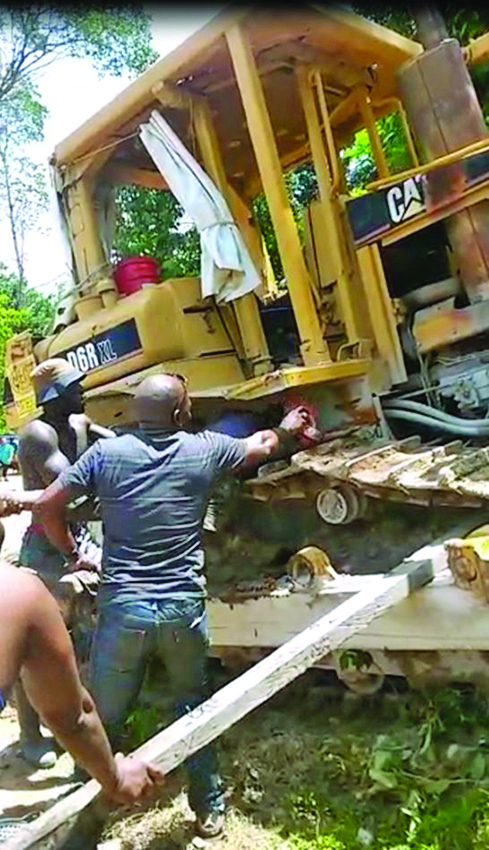 Reports are the man was operating the heavy-duty machinery and in the process of climbing a hill, the equipment encountered problems and suddenly cut off.
Nevertheless, he managed to restart the machine with the help of a colleague. It was after the machine restarted, it rolled backwards and trapped Craig. From reports received, the man's head was completely crushed by the machine.
He was taken to the Mahdia Hospital where he was pronounced dead on arrival.
F Division (Interior locations) Commander, Rabindranauth Budhram confirmed that the accident occurred, while noting that an investigation was launched.