The Guyana Police Force (GPF) on Friday issued a wanted bulletin for Shamar Anphaney Barrow of Lot 55 Freeman Street, Georgetown, for questioning in connection with money laundering and other serious criminal offences.
Anyone with information on the whereabouts of Barrow can contact the Special Organised Crime Unit (SOCU) on telephone numbers – 225-3079, 225-3084, or the nearest Police station.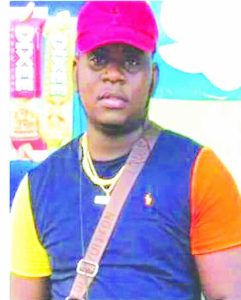 The wanted bulletin comes in the wake of a July 25 statement by Attorney General Anil Nandlall that the United States Federal Bureau of Investigation (FBI) wants to intensify cooperation with Guyana to secure more convictions in a range of crimes including money-laundering and trafficking of narcotics.
According to Nandlall, the FBI team also listed countering the financing of terrorism, trafficking of narcotics and firearms, tracing the proceeds of organised crime and forfeiture of assets, trafficking in persons, and cyber-related criminal activities, as other areas of cooperation with Guyana.