A&R Jiwanram Printery 2nd Golf Classic…
Golf action continued on Saturday at the Lusignan Golf Course with the second annual A&R Jiwanram Printery Golf Classic being hosted.
Maxim Mangra, with a net of 65, emerged as champion in this event, despite having a bad start in the front nine.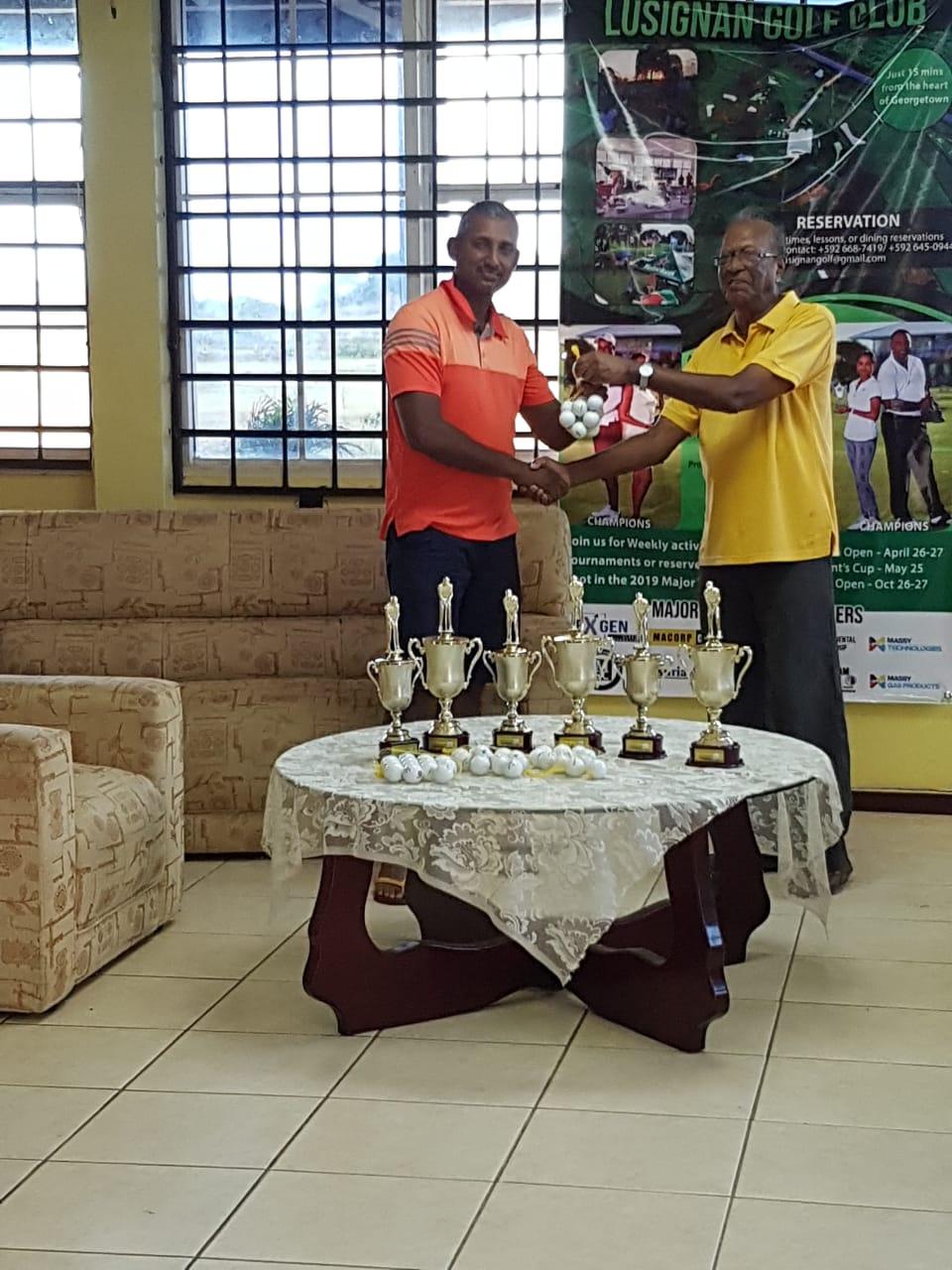 Battling it out in the 21-30 handicap flight, he emerged with a net score of 65 off a handicap of 26, by which he defeated the competition, among whom were many formidable opponents.
Coming in at second place was Clifford Reis (69/25), while Dr Philbert London (69/25) and Guillermo Escarraga (76/21) were close contenders.
In the 11-20 handicap flight, Ayube Subhan was able to maintain a good net 73 off a handicap 15 to edge out Bholawram Deo (73/18) in the back nine play. Gavin Todd (75/17) Mahindranauth Tewari (78/15) and Shanella Webster (79/15) likewise registered commendable performances.
Also mounting the winner's podium was Mike Mangal, with a net 79 off a 9 handicap in the 0-10 handicap flight, which earned him first place. He was chased, but not overtaken, by Club President Aleem Hussain (80/10), who outdid the other players in this group.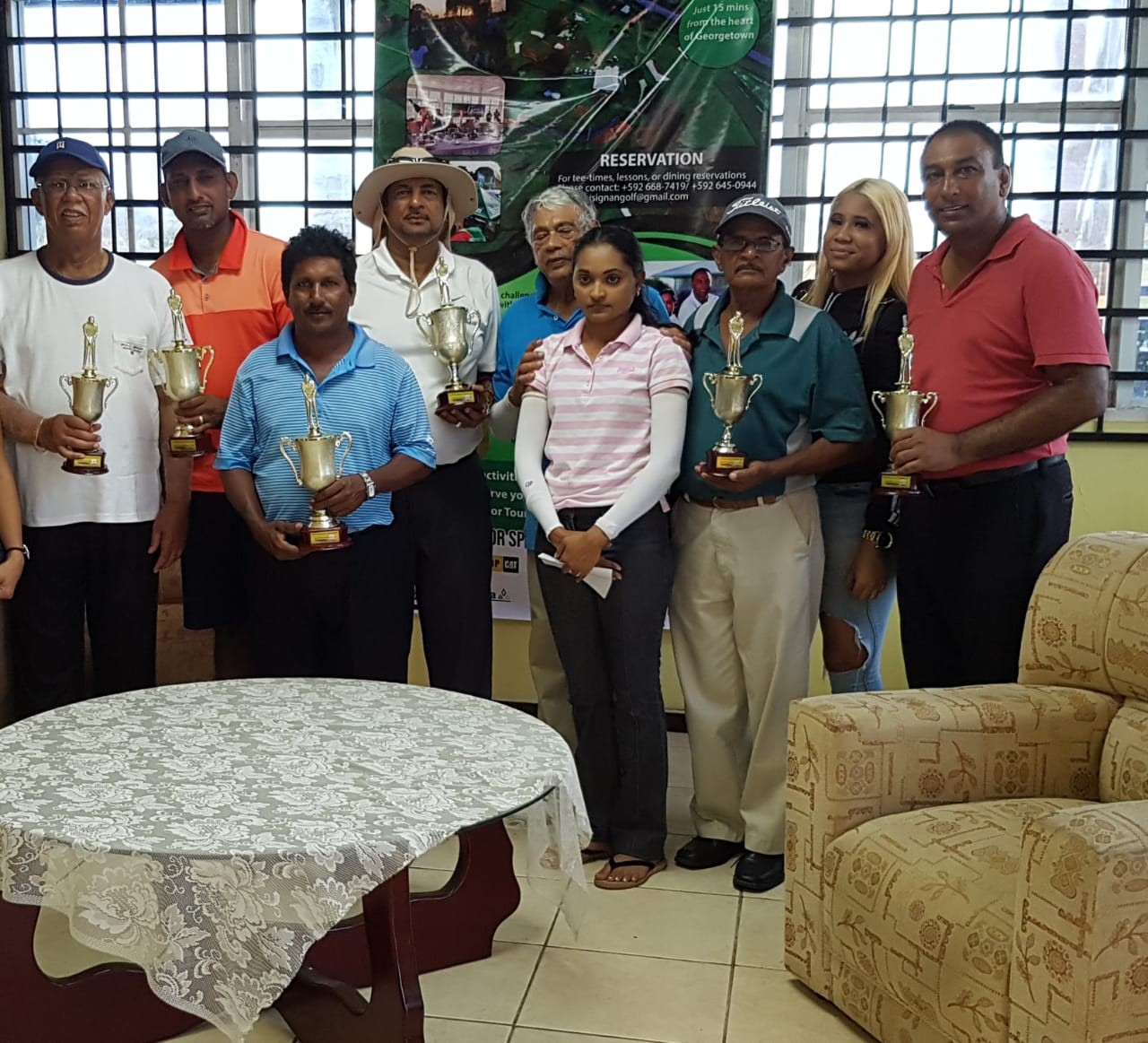 Special prizes were won by Mahindranauth Tewari for the Longest Drive, Ayube Subhan for the Best Gross, and Maxim Mangra for the Nearest to The Pin. Maxim won a third prize – The Tournament's Champion prize – for returning the Best Net score of 65.
A&R Jiwanram Printery is a modern, professional, hi-tech printing & graphic designing company that does a wide range of print jobs; including banners, clothing, calendars, books, wrappers and business cards, in small or large quantities as requested, with a general maximum turnaround time of 24 hours. It is located at 31 Back St, Bel Air Village, Georgetown, and can be contacted on telephone numbers 592-226-5588; 592-603-1250; or 592-603-1255.