…as former Minister decries $2B sent back to Treasury
…says money could have been spent on text books, $10,000 grants
Former Education Minister and People's Progressive Party/Civic (PPP/C) Member of Parliament (MP) Priya Manickchand has decried the coalition Government for returning some $ 2 billion to the national Treasury, which she said could have been used to pay $15,000 in subsidies to students, referencing the $10,000 grant that was removed by the current Government. This was discussed in her presentation to the National Assembly as the 2019 Budget Debates entered its third day, but current Education Minister Nicolette Henry held out that the grants were seen as an "elections gimmick".
MPs heard from Manickchand that the returned funds could have even been used to purchase text books for students in need or to pay teachers an increase, who she said, had to beg Government for their benefits. She then added that Government has not been willing to work with the Opposition for what she blamed on petty leadership.
"You know Mr Speaker if you are ashamed of what you did then that speaks to the level of mismanagement, you can't be ashamed of it, I am very proud of our stewardship," Manickchand noted in the midst of an animated National Assembly.
Manickchand feels that Government must present the already completed Commission of Inquiry (CoI) on education in the National Assembly and the revision of the Education Act which she said, is over 100 years old and thus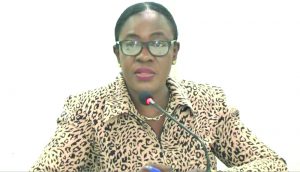 cannot serve the nation's children in its current form.
Manickchand speaking on this year's 2019 Budget for the education sector touched on historical reports showing a less than favourable state of Guyana's education system, especially in the 1980s when Foreign Affairs Minister Carl Greenidge served as the Finance Minister under the People's National Congress (PNC) Government. Other reports she cited reflected the shortfalls that continued after the PNC's tenure ended and how her party was able to improve childhood education.
The PPP/C MP reminded the House of a World Bank report that showed that 'the state the education system was in at the time.'
"It said very clearly that at that time, we had 30 per cent of our primary teachers trained and 29 per cent of secondary teachers trained. It said school facilities were dilapidated and very crowded. Four per cent of children in 1984 were likely to write [Caribbean Examination Council] CXC. It said Guyana moved from being the third out of seven in terms of student pass rate to last in the Caribbean," she told her fellow colleagues.
She said many of the MPs still alive and sitting on Government benches are taking Guyana back to that time. Reflecting on her tenure, Manickchand recalled that the PPP/C Administration was able to make a school at Rosignol in Region Five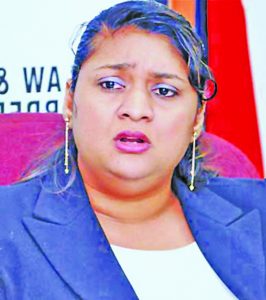 (Mahaica-Berbice) a Grade A school in 2012.
"Facial information"
Education Minister Nicolette Henry in her presentation responded, by saying Opposition members were providing "facial information", noting there were improvements under this Government in increasing the number of trained teachers in the public education system and curriculum reform. She noted too that Physical Education and music will be strengthened in the coming year. Contrary to what her predecessor outlined, Henry was adamant that students are garnering improved performances under the coalition Government.
"Twenty-three per cent of our students are passing English, 25 per cent Mathematics, 37 per cent Social Studies and 23 per cent Science. In three short years, we have seen improvements and this year we were able to record 60 per cent pass rate in English and similar improvements were recorded in other subject areas," Henry told the National Assembly.
Responding to allegations of corruption, especially on the subject of missing vouchers, Henry stressed that some of the vouchers were signed for and collected by the Auditor General's Office. She added that some documents were not requested and said that she hopes this matter can be addressed at the Public Accounts Committee.
Speaking on the $10,000 grant, Henry cited another local newspaper article which claimed in 2014 that the programme was an "elections campaign gimmick that was not sustainable".
Henry later cited that the number of school drop-outs has been decreasing under the current Administration and observed several new programmes the University of Guyana is offering as improvement in tertiary education. One such programme was for Petroleum Engineering.