– in bid to take sports at Matarkai "to the next level"
The Matarkai Sports Council (MSC) have recently engaged the Minister of Culture, Youth and Sport, the Hon. Charles Ramson, in talks aimed at soliciting assistance to "take sports at Matarkai to the next level".
Represented by their Chairman Micquel Perez; Secretary Linden Green; the NDC Vice Chairman with responsibility for Sports, Mr. Lair Frazer; and MSC Public Relations Officer Sherlon Rodrigues, the MSC paid a courtesy call on Minister Ramson.
Both parties were excited to meet each other for the first time, as officials of the Sports Council had been engaging Government Ministers over the past few days to submit proposals for sports clubs and communities across that Region One sub-region.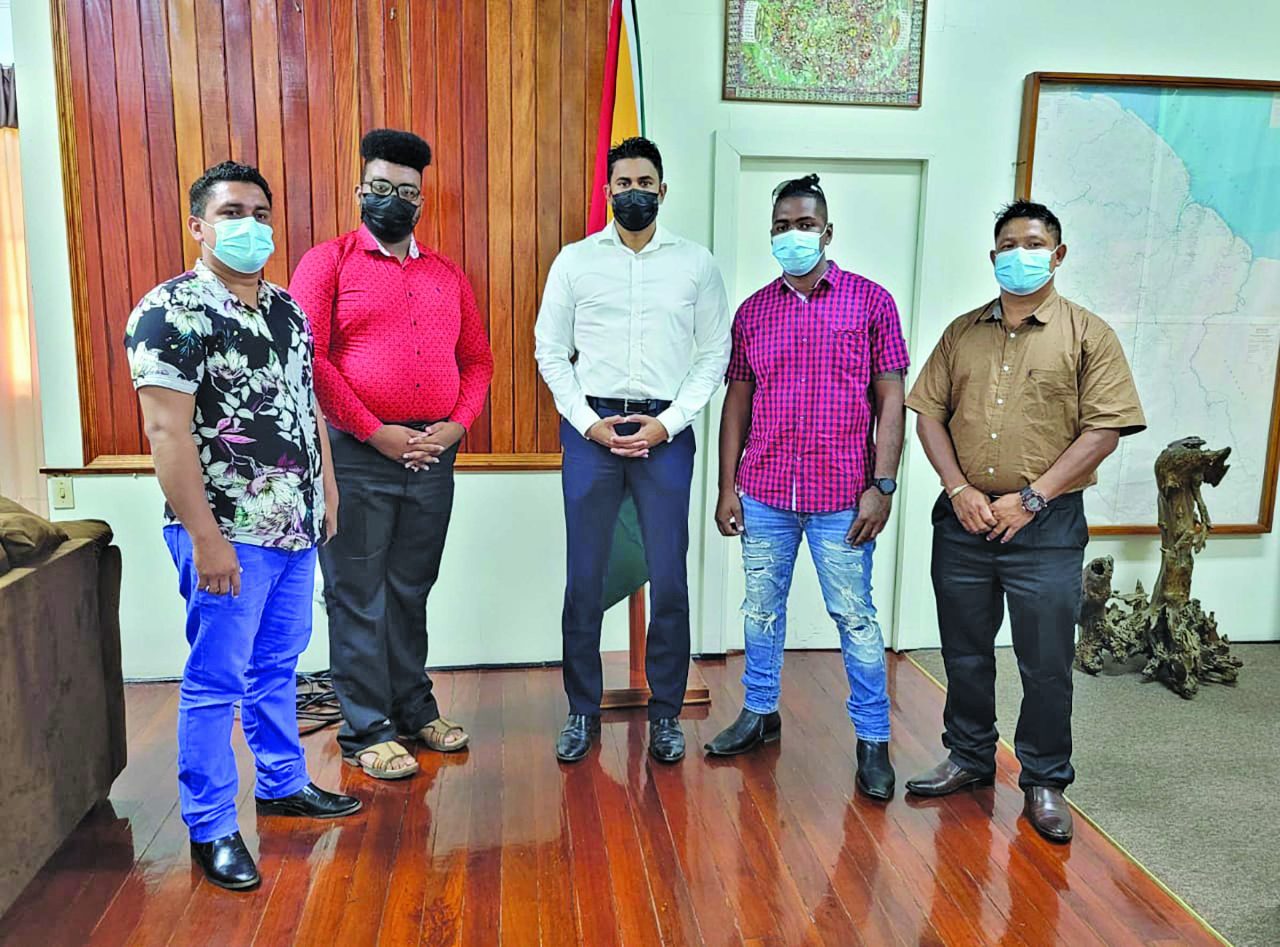 After fruitful discussions, Minister Ramson assured the visiting delegation that he would be visiting Matarkai after the passage of budget 2021.
The Minister of Tourism, Industry and Commerce, Hon. Oneidge Walrond, also met with the members of the Matarkai Sports Council at her South Road office. Their fruitful discussions centred on plans to develop Sports Tourism within the Matarkai sub-region of Region One.
These engagements were made possible by Minister Collin Croal, who last December was declared Patron of the Matarkai Sports Council, and has been giving support to the Council in the discharge of their functions.