Police in Berbice are investigating the circumstances surrounding the death of a mechanic, who was reportedly set on fire by his employer and subsequently died.
Dead is 47-year-old Paulder Persaud of Number 2 Village East Canje, Berbice, Region Six (East Berbice-Corentyne).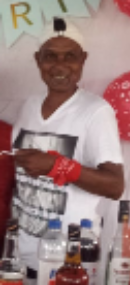 The incident took place on July 1, and Persaud died on July 17, at the Georgetown Public Hospital Corporation (GPHC).
The now dead man's brother, Leon Persaud, told Guyana Times that he spoke with his brother while he was a patient at the GPHC.
According to Leon Persaud, his now dead brother demanded payments from his employer for painting work he had done. However, an argument ensued and the employer allegedly threw gasoline on the 47-year-old man and set him on fire.
The injured man was taken to the New Amsterdam Hospital and subsequently transferred to GPHC.
According to Leon, the businessman's wife reportedly approached his brother and asked him to report to the police that the incident was an accident but the now dead man reportedly said he was not willing to lie to the police.
When he was rushed to the New Amsterdam Hospital, Persaud told doctors there that he was burnt by his employer and the police were called. The police went to the hospital and took a statement from him.
The businessman was subsequently arrested for questioning and released.
A corporal attached to the Criminal Investigation Department (CID) in New Amsterdam was heading the investigation but has now gone on leave overseas. Following the death of Persaud on July 17, it was revealed that the device with the CCTV footage was formatted and the footage erased.
As the investigation continued, the businessman and his wife were again detained, however, after being detained for 72 hours, they were released on Friday last. The police have since sent to the Director of Public Prosecutions for advice on the matter.