On Sunday, July 22, at the Bush Lot United Turf Club, the country's top locally-bred horses will burst into action at the "Rock and come in" Mid-Summer Derby where over $2 million in cash and other prizes will be up for the taking.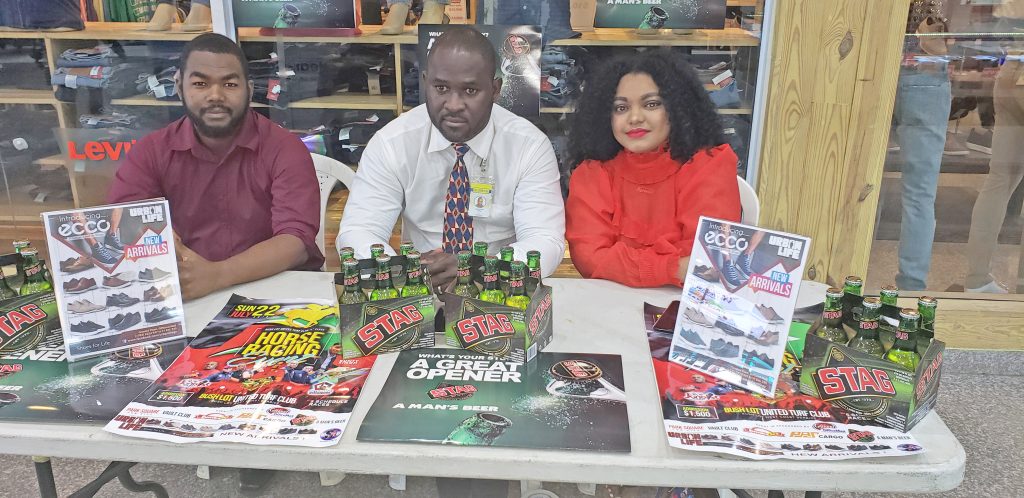 Narissa Gopaul, one of the organisers, disclosed on Wednesday at the Giftland Mall that the meet would cater only the 'L Class' of horses. The winner of the featured event will pocket $400,000 while the horse coming second is set to ride away with $200,000 and third place, $100,000.
Prizes will also be given to the champion jockey, trainer and stable. Gopaul pointed out that the event has been receiving tangible support from the corporate community, listing ANSA McAL under its STAG Beer Brand, Republic Bank, Giftland Mall, Pas Cargo, Park Square Fun City and Jumbo Jet as some of the sponsors of the event.
STAG Beer representative Lynton Luke noted the delight his company has taken in assisting the organisers along the way.
Gopaul encouraged everyone to support the meet, telling the media that an unforgettable day of racing is promised. Admission to the venue is $1500.