Two of Guyana's premier race car drivers Calvin Ming and Kristian Jeffrey have managed to shift gears in the right direction, to produce a stellar start to their 2017 season.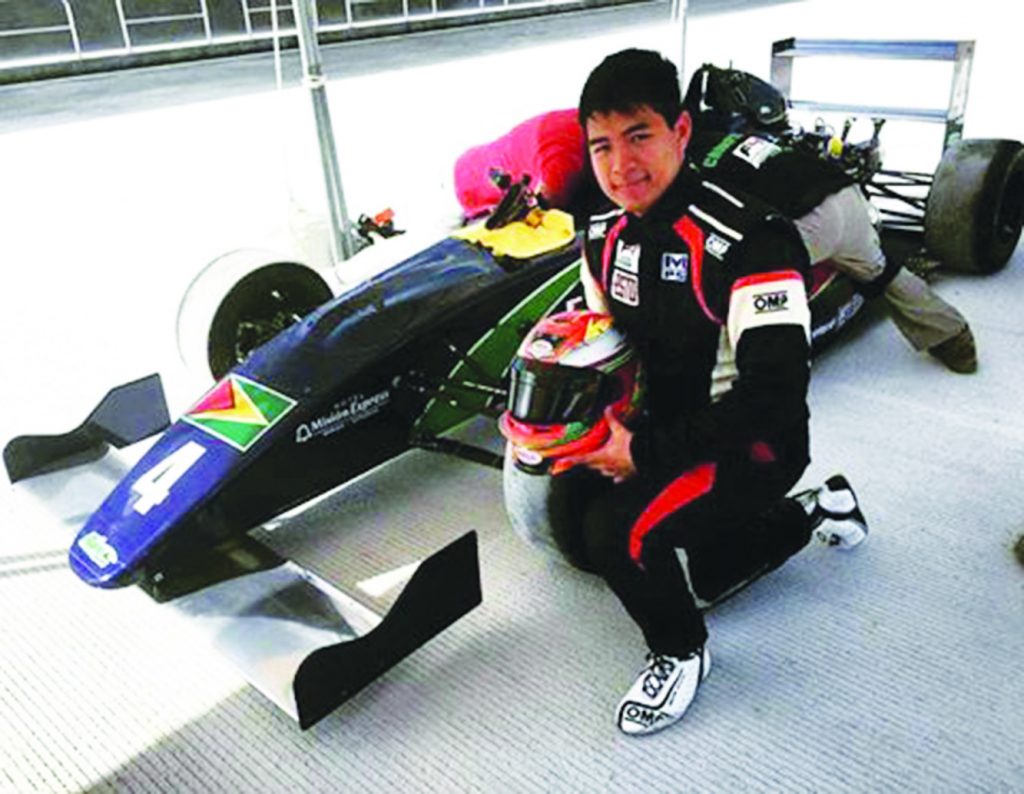 Ming, competing in the FIA Fórmula 4  NACAM in Mexico, was simply outstanding, winning his 17-lap race in a time of 26:01.252 seconds, six seconds faster than teammate Manuel Sulaiman, who clocked 26:07.915.
Ming also had the fastest lap time of 1:29.776 seconds. Reports out of Mexico indicate that the young Ming had an excellent race, applying a well thought out strategy, and winning convincingly.
The Guyanese qualified in pole position for the race with a lap time of 01:28.247 seconds, one second faster that Sulaiman's 01:29.259.
Similarly, Jeffrey won day one of the Suzuki Challenge Series SR3 Cup Championship at Bushy Park Race Track, Barbados.
Jeffrey competed in three races, finishing with two wins and third place. The Barbados pair of Sean Maloney and Suleman Esuf ended the day in second and third positions respectively overall. Jeffrey had finished second in qualifying earlier in the day with a lap time of 58.7s behind Esuf.