Minister within the Natural Resources Ministry, Simona Broomes on Saturday visited the injured miner whose mining camp was attacked by armed men on July 19.
Joel Paton, 22, sustained serious injuries during the shooting, but was listed as in stable condition at the Georgetown Public Hospital. Minister Broomes said she visited the miner to wish him well and get a first-hand account of the incident.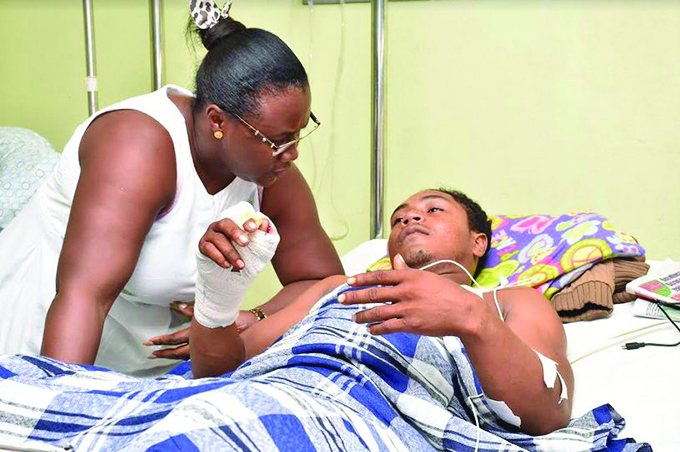 "Miners' lives are so at risk, it is so dangerous, I mean what he endured – the travelling and terrain to get medical attention. But I just thank God that he is alive and he can tell this story," Minister Broomes said.
According to the Police, Paton's mining camp, located in the Imataka backdam three miles outside of Guyana in neighbouring Venezuela, was attacked by gunmen who were shooting indiscriminately. Three of Paton's co-workers died during the shooting. Police investigations are ongoing.
Minister Broomes, according to a Government Information Agency (GINA) report, encouraged miners working in the interior, both in and out of Guyana, to take necessary precautions to ensure their safety. "Don't allow gold to trap you to your death," the Minister cautioned.