Wales job fair
…says fired sugar workers were placed on waiting list
Private Sector Commission (PSC) Chairman Eddie Boyer has disputed reports carried in the State media that some 800-plus persons were instantaneously hired at a recent job fair it held for ex-Wales workers at Patentia, West Bank Demerara (WBD).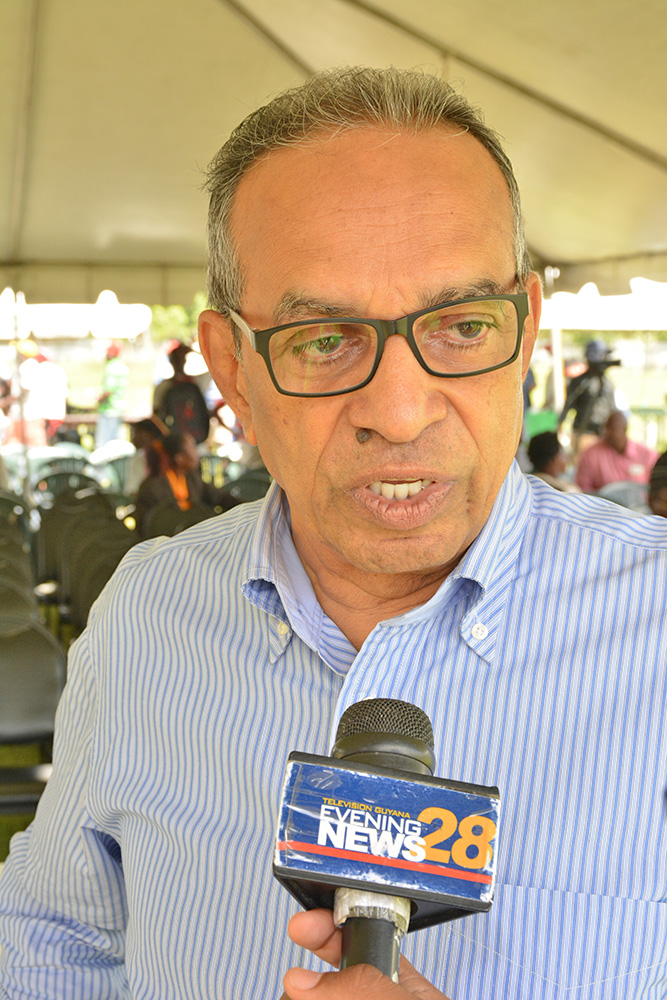 He clarified that over 800 jobs were available and not that hundreds of persons were provided with employment. The Private Sector organised the event in light of the noted challenges of hundreds of dismissed sugar workers, their family members and other persons in the surrounding communities who have been affected owing to the closure of the Wales Sugar Estate.
The job fair was seen as a welcomed initiative, but an onslaught of criticism followed in the subsequent days when the State-owned newspaper reported on February 4 that the job fair "saw close to 800 residents of Patentia and surrounding areas being hired on the spot by various private and public companies". This contrasted with an earlier edition of the newspaper which pointed out that "workers [were] sensitised about job opportunities".
Speaking with Guyana Times in a recent interview, the PSC Chairman observed that the job-hiring process was something that was continuing: "We never said that 800 and something persons were employed by the business community. We said 800 and something jobs were available at the job fair." He added that the names were entered into a waiting list of applicants.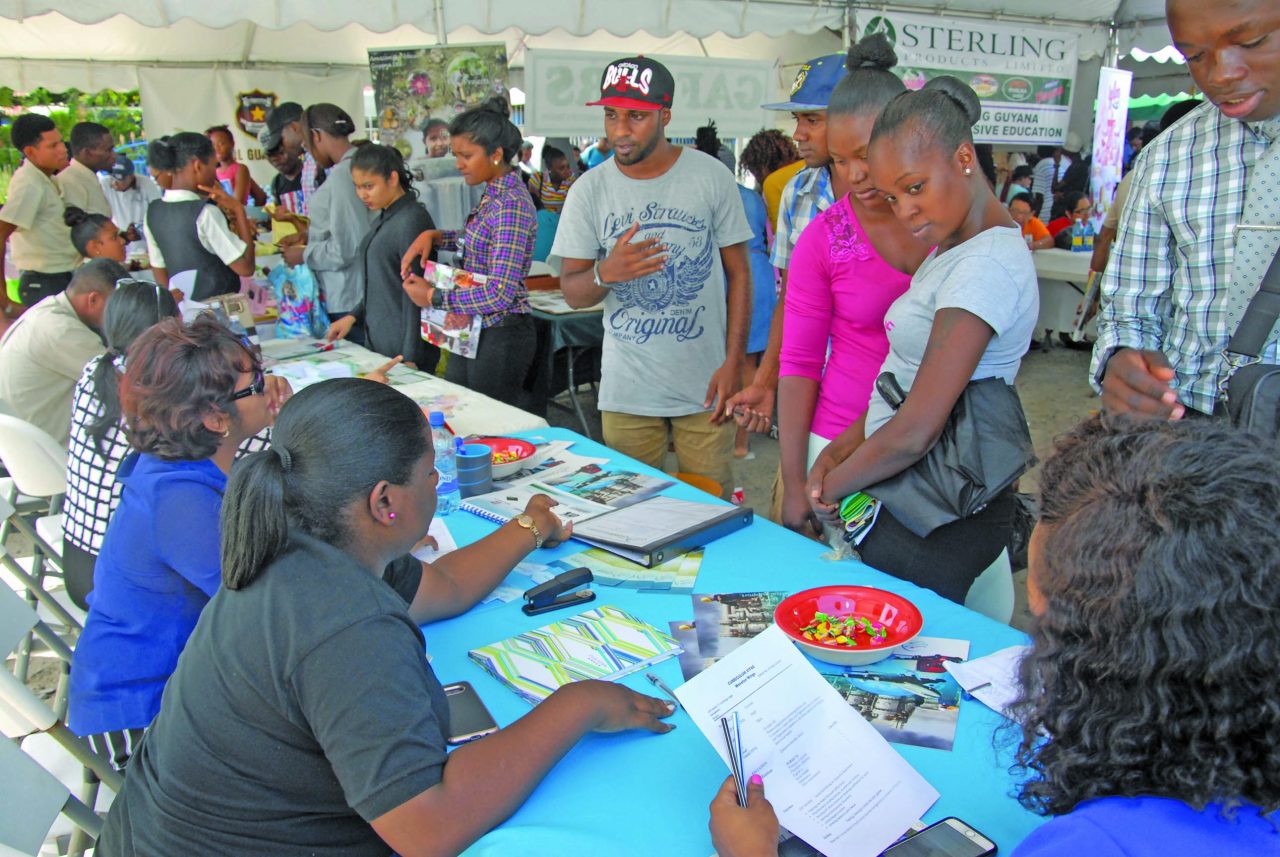 While Boyer declined to disclose just how many of the 800 vacancies were actually filled, he indicated that such events must be encouraged to give the displaced workers hope that they would garner employment.
"It was well-received and there are a number of persons that were qualified with over 25 or 30 years' experience in their field and they are not old people; they started work at 16 and worked their way up to management….some of the businesses have indicated their willingness to employ some of the people because… they were GuySuCo-trained from mechanics and welders, so the possibility of employing them is ongoing," Boyer said.
This publication understands that the PSC is making arrangements to coalesce with additional companies to host a similar job fair at the East Demerara (Enmore) Estate, which saw many sugar workers losing their jobs. Despite these plans, the Private Sector was accused of displaying an inability to pressure Governments against dismissing thousands of sugar workers. In fact, Advisor to the People's Progressive Party (PPP), Peter Ramsaroop echoed such sentiments on claims that contempt for the working class was shown when the PSC hosted the job fair on January 31, calling it "nothing but a public relations stunt". He strongly stated earlier this month that the PSC, "to date", "has not sought to correct the blatantly false headlines emblazoned on the State newspaper suggesting that 800 persons had been hired on the spot".
The business leaders, he noted, instead of presenting workable and viable options, plans and information to the sugar workers and others who were seeking employment, "chose instead to pontificate on the disillusioned people learning to accept change and pointing to cultural shifts, in an attempt to placate those devastated by the ad-hoc decision-making of the Government of the day – decisions they in the Private Sector stood by and watch the unfolding of these callous actions".
Nevertheless, when Boyer spoke to this newspaper, he said that he supported calls for the establishment of a new industrial zone at Wales. Boyer had, however, cautioned that training was needed to provide former sugar workers with skills to get gainful employment in other fields. Last month's fair saw 22 participating companies, both from the Private and Public Sectors.