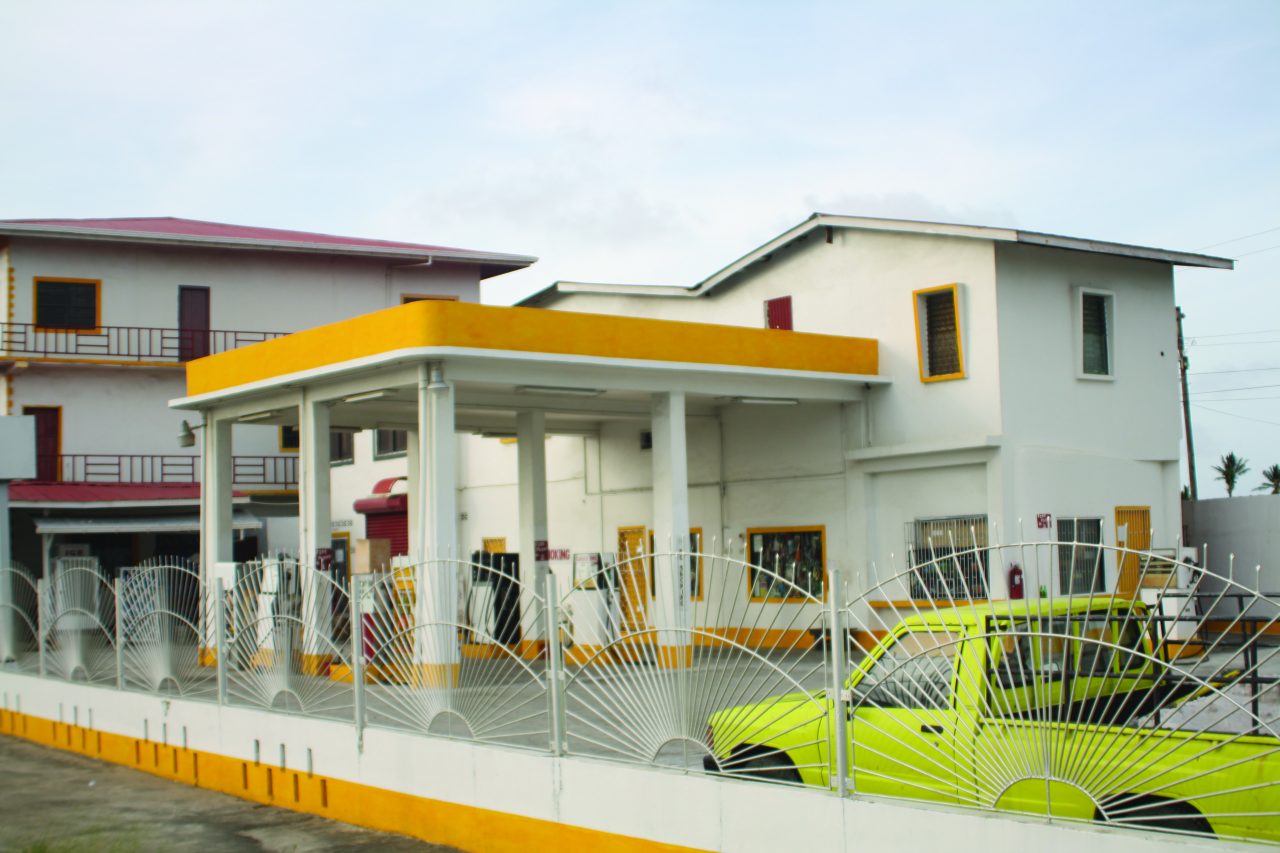 In a grim atmosphere and with tears flowing down their cheeks, the children of 37-year old Zaila Sugrim looked on as undertakers removed the body of their mother from a shallow grave behind the Crane, West Coast Demerara (WCD) yard in which they lived.
Zaila Sugrim was last seen by her sister at the Vreed-en-Hoop Stelling on Saturday when she entered the motorcar of her estranged husband.
Guyana Times was told that on Saturday last at about 13:00h, Sugrim left her brother's Diamond, East Bank Demerara (EBD) house where she had been living for the last eight months, to be picked up by her estranged husband to visit the businessman's home where she was expected to celebrate the birthday of her eldest child.
However, the 14-year-old child reported that she did not see nor hear from her mother. By nightfall the family became worried since it was very unusual for her not to call if she was out for long periods.
Her brother, Ahmad Haniff, grew worried and called her cellphone but the phone was turned off.
"In the afternoon like around six o'clock I get worried because she does normally call me and she and I coming home lil late or I might not come home… so when I see six o'clock, I calling she phone, she phone turn off, I call me sista, me brother them and so, father, everybody saying that no, them aint hear from she… at around 10, 11 the night, I keep calling no response," Haniff told this publication.
On Sunday morning, the worried man visited the Diamond Police Station where he filled a missing persons' report. In the company of several Police Officers, a visit was made to his sister's estranged husband's home, where the man was uncooperative, but nonetheless informed Haniff and the Police that he did not see Zaila nor does he want anything to do with her.
"So I seh bai, Zaila left to come by you, and we get footage to show that you pick she up Saturday 02:30h; he said no, he nah left the place and the children them know that he nah left the place," the grieving brother related.
After realising that something was amiss, the suspect's children reportedly inspected CCTV footage of the home but a particular time period was deleted.
This was reported to Sugrim's relatives, who in turn informed Police ranks. This led to ranks swooping down on the suspect's La Grange, West Bank Demerara (WBD) property where a search was carried out, however, nothing was found.
After relatives made additional reports on Monday at the Diamond Police Station, another group of ranks swooped down on the suspect's Crane home.
After a search of the suspect's motorcar, it was then that the Police received a break in the case after blood was spotted in the car's trunk. This prompted Police to arrest the suspect and impound the car.
After much interrogation, the suspect finally broke down and confessed that he indeed killed his estranged wife and led Police to where he buried the body, which was buried in a shallow grave behind his Crane home.
When this publication visited the scene, the stench of Sugrim's decomposed body was strong and a large group of onlookers were gathered. All her personal belongings which included her purse, shoes, jewellery and other items were found in the shallow grave. The woman's remains were placed in a hearse and taken away as her children, family, friends and residents watched in disbelief.
Years of severe abuse
In 2004, after graduating from the University of Guyana, where the couple met, the suspect and Zaila tied the knot in what was described as a happy, grand ceremony.
Shortly after though, things changed for the worst when a disagreement between the couple led to the suspect allegedly chopping Kalam Ahmad, his wife's father to his head.
The situation intensified which saw the suspect banning his wife's family from visiting her. Overwhelmed with emotions, Ahmad revealed that following the chopping incident, his family did not see nor did they hear from his daughter for 15 years.
Guyana Times was told that the couple was married and their union brought forth five children. Upon delivering her first child, the man, according to an aunt, filed for divorce unknowing to her.
Nevertheless, things reportedly changed and the couple got back together but the abuse continued.
Meanwhile, Haniff recounted that when he heard his sister's voice after 15 years in 2018, he did not recognise it. "She contacted we by phone and we didn't even know it was her, we had to ask she certain questions and then we realise that it was her," the man relayed.
The now dead woman had made contact with her family from a hospital bed where she was hospitalised after she was severely beaten. That incident occurred on December 14, 2018. Her relatives related that she was restrained by duct tape before she was beaten. The matter was reported to the Police and her husband was arrested and charged. He was taken before the Leonora Magistrate's Court after he was charged for unlawfully and maliciously causing grievous bodily harm to Sugrim.
The woman who was present at the hearing had expressed fear for her life. However, in a bail application at the time, the suspect's attorney informed the court that he was the sole breadwinner for his five children and he was granted bail on the condition that he stays 100 feet away from Sugrim.
Following the incident, the woman had moved in with her brother. Not being able to provide for her children, she gave up custody to the suspect. She was however allowed to visit her children.
Her attorney, Priya Manickchand, who was seen comforting the victim's children at the scene on Tuesday, told the media that her client was making every attempt to untie herself from the suspect.
"She was really trying to get out of this abusive relationship, that was abusive for many years that she had allegedly against the person they have in custody right now, which was her husband and that is where I was representing her," the Attorney revealed.
D Division (West Bank Demerara-East Bank Essequibo) Commander Edmond Cooper confirmed that the interrogation of the suspect led to the discovery of Sugrim's body and informed that the man is assisting with investigations.
In November 2010, Babita Sarjou had left her mother's Timehri, East Bank Demerara (EBD) residence to meet her estranged husband and son – who was four years old at that time – to view the annual Diwali motorcade at the Kitty Seawall, Georgetown.
She was never seen again and despite repeated telephone calls to both of Sarjou's cellular phones on that night and after, every attempt to contact her proved futile.
A report was made at the Timehri Police Station, EBD, and then another at the Kitty Police Station about the woman's disappearance.
Shortly before the woman's disappearance she had filed a harassment case against her husband, Sharadanand Narine, called "Anand", but the case was later dismissed.
Narine was accused of pasting numerous copies of a nude photo of her on the walls and fence of her workplace at BK International, Soesdyke, EBD.
However, six years later, Darell Punton, called "Yankee", confessed to helping Narine murder Sarjou and burying her body in the backyard of Narine's Lot 51 Seaforth Street, Campbellville, Georgetown property.
The accomplice allegedly took investigators to where the skeletal remains were buried and upon unearthing the bones, Police ranks arrested the duo for the crime. (Kizzy Coleman and Bhisham Mohamed)