…Canada-based Guyanese Dennis Legay says
Canada-based Guyanese Dennis Legay, captain of the Amazon Kings cricket team, is cautiously optimistic of his team making a big impression this year in various competitions across the Greater Toronto Area.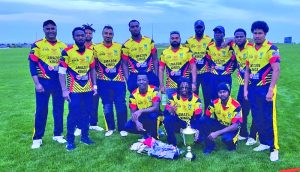 Amazon Kings will begin their campaign today against the Toronto United team in the Mississauga Cricket League's T20 Super-8 tournament, and
according to Legay, a former Guyana under-15 player, his team, loaded with a bunch of ex-Guyana cricketers, is "excited" to get on the field, having featured in the championship game last year.
"I [am] confident that our players will give a good account (of themselves) this time. Having played in the final last year, we are motivated, excited, and ready to go," Legay assured.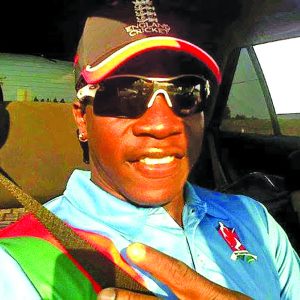 He also informed that Amazon Kings will be participating in the forthcoming Unity Cup T20 extravaganza, to be played from May 20th to 23rd in Brampton, wherein teams will be vying for a first prize of Cdn $15,000.
"Yes, there are lots of tournaments for this year, and with the formation of the club in 2021, I have seen tremendous interest by my fellow Guyanese cricketers, who are now residing in Canada and want to play the game professionally; so, I am heartened to see we can play as a group," Legay, the left-arm orthodox spinner, related.
Some players who represented Guyana at different levels and are now included in the Amazon Kings side are: Dillon Heyliger, Jeremey Gordon, Royston Crandon, Farook Hussain, Harrinarine Chattergoon, Devon Ramnauth and Eugene LaFleur; while Abdool Samad and Aftab Shamsudeen are Guyanese who played for Canada internationally.
Legay, who started his cricketing career at the prominent Georgetown-based Malteenoes Sports Club, has said his team is very formidable and full of talent, and members are banking heavily on their experience as well.
"I came up with the idea during the COVID time in 2021 to form a cricket team with my West Indian cricket peers. I first called Elton Baker and Heyliger to share what I was thinking, and the more people I called, the more excited I got; and everyone was very supportive from then, and these are all experienced cricketers. And to reach in the final last year was commendable, and now I am confident they would want to make a big impact this year," Legay declared.
Legay has said he would like to thank Shameer Ali president of the Mississauga Cricket League, and manager Rambo Purnwasi, for the support and assistance rendered to him in every way to build the team, and he would also like to thank his good friend Rex Collymore.
Legay has also acknowledged the generosity of the team's sponsors: Crown, ALARM TECHZ, KP Employment Solutions Inc, Pizza Pizza (Matthew), Caribbean Lyme Restaurant, Ellite Plastering Inc, Revivi Auto Collision Inc, and We Want Electric Ontario Inc.