– Commonwealth Youth Games
Lightweight Christopher Moore will today commence Guyana's quest for boxing honours at the Youth Commonwealth Games being held in Nassau, Bahamas. In the official draws held yesterday Moore was picked to do battle with Dimitris Christofi of Cyprus.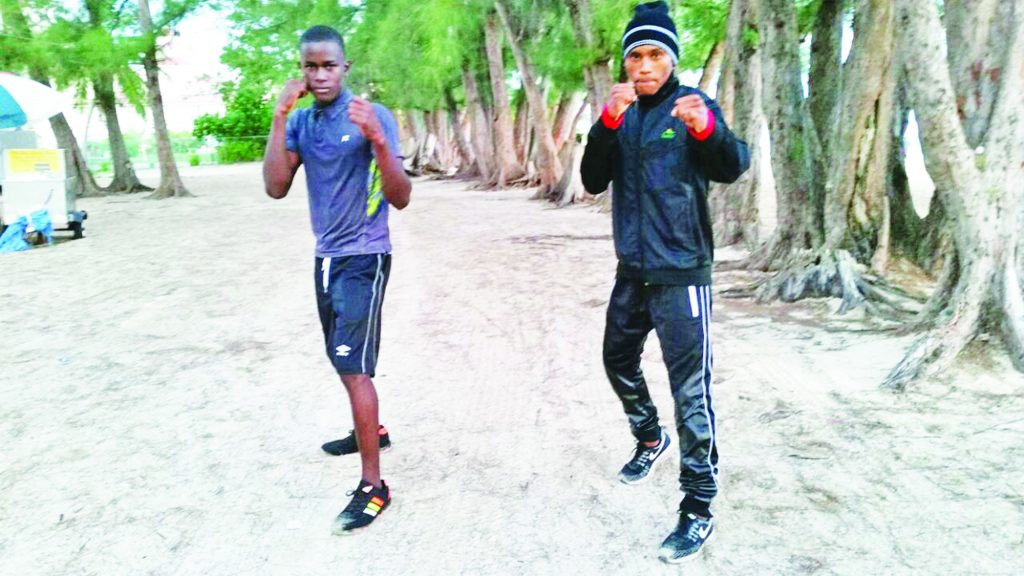 Moore, a Caribbean Development Tournament gold medalist, weighed in at 59.6 KG earlier in the day. He will fight out of the blue corner. On Thursday, compatriot Keevin Allicock jump into action against Kian Bittles of Northern Ireland. Allicock weighed in at 51.6 KG for his flyweight contest. He will also be in the blue corner.
Bittles fights out of the Holy Trinity Boxing Club in his homeland while Allicock trains at the Forgotten Youth Foundation in Albouystown. Coach Sebert Blake is confident that the locals would give a good showing.
"The guys are in high spirit and eager to get on with the task at hand. Our aim is to medal and I think that the guys understand that very well and we are ready to go. I cannot predict anything but they (the boxers) understand out situation. What I know for sure is that it would be a hundred percent effort being given by both Christopher and Keevin. We are ready to go," Blake said.
Moore and Allicock are part of a 10-man team of athletes from Guyana competing at the Youth Games.