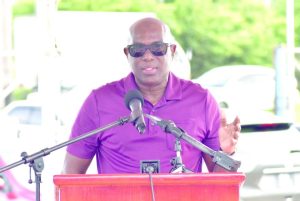 On the heels of completing the required training in April of this year, Clifton Moore, Head Trainer of the Vergenoegen Boxing Gym (VBG) on the East Bank of the Essequibo, became the latest Guyanese trainer to be internationally certified.
Earlier this year, it was disclosed that the renowned trainer would undertake the International Boxing Association's (IBA) online 1 Star Coaching Course from April 4th to 12th via the online meeting platform Zoom.
The IBA 1 Star Coaching Certification is said to be the beginning of pathways for emerging trainers to attain international accreditation under the governing body.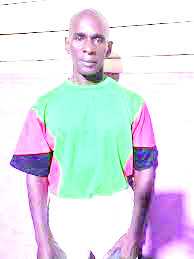 Moore's success was confirmed and communicated by an official release from IBA Development Officer Chris Roberts, OBE, to Guyana Boxing Association (GBA) President Steve Ninvalle, who then relayed the news via a missive from the GBA.
"This is another developmental chapter in our playbook, and represents another investment in the long-term growth of our proud sport. As an association, our mandate is to develop our technical officers. This decree is an unwavering pledge, as better-equipped and knowledgeable officials will produce talented students, and the only way we can equip our trainers with the required knowledge in an ever-evolving environment is through international certification and training, which is an immutable best practice of the modern world," Ninvalle stated.
The GBA Boss went on to relate, "The GBA understands that the development of the sport is a collective effort, and can only be achieved with trainers through certification, and boxers via international competition. Guyana, evidenced by its performances in the region, is a leading light in the English-speaking Caribbean, and in order for us to maintain that edge and dominance, we must strive to empower the personnel that is pivotal in sustaining and maintaining that reality.
"Trainers are an important cog, and we will continue our developmental agenda of developing their requisite and respective faculties, which only benefit the discipline. Congratulations to Mr. Clifton Moore. May this be the first of many international glories!"
Coach Moore is the second coach under the umbrella of the GBA to participate in IBA certification training. Moore follows another popular trainer, Sebert Blake (three-star), who was afforded the opportunity to partake in the IBA Cutman Technician Course which was conducted at the Women's World Championship in New Delhi, India from March 15th to 31st.
Moore was among 39 participants at the prestigious forum. The countries that were represented included Bermuda, Iran, New Zealand, Chinese Taipei, England, Cape Verde, Belgium, Italy, Namibia, Netherlands, Nigeria, Singapore, Slovenia, Solomon Islands, Sweden, Trinidad and Tobago, and Zambia.