The Rose Hall Town Youth and Sports Club's Namilco Thunderbolt Flour First Division Team is the latest sponsor to come on board with project "Cricket Gears for Young and Promising Cricketers in Guyana".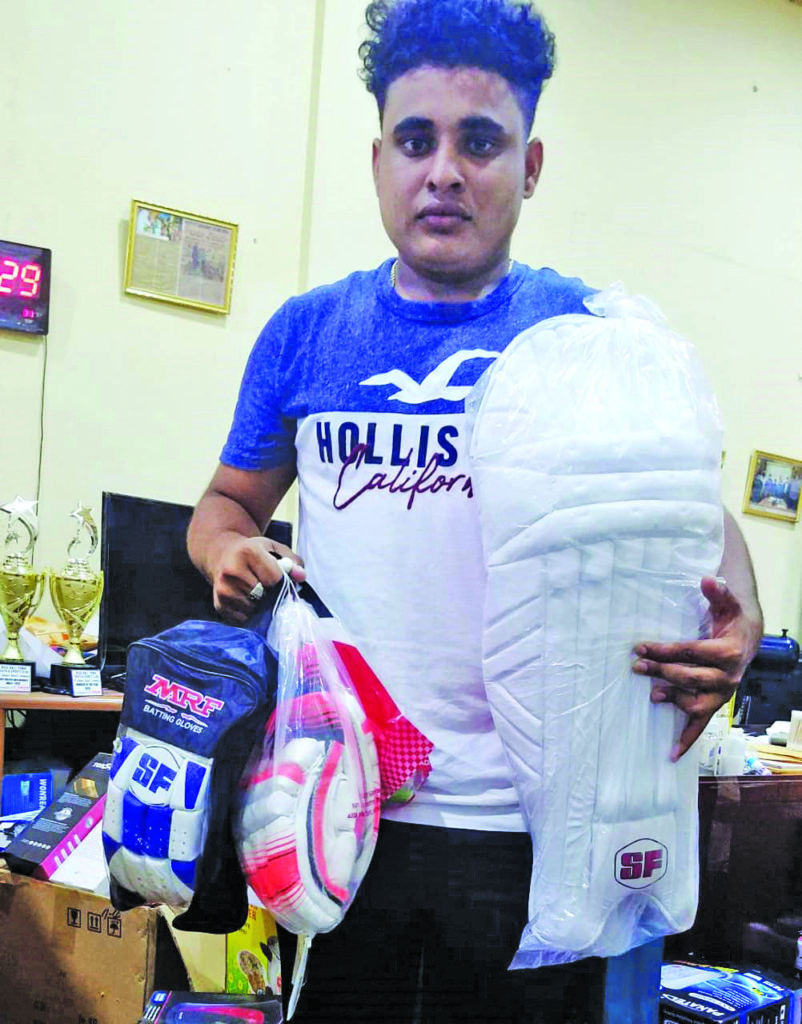 Arguably the number one cricket club in Guyana and one of the most outstanding charitable organisations, the club has donated four pairs of batting gloves and one pair of batting pads. This initiative is a joint effort of Kishan Das of the USA and former Berbice senior player and long serving executive Anil Beharry.
Their aim is to provide Cricket gear free of cost to young and talented cricketers in Guyana. The project is seeking new and used cricket gears which would then be distributed across the length and breadth of Guyana.
Donated were four pairs of batting gloves and one pair of batting pads. Total gear collected so far is eleven pairs of batting pads, nine bats, eight pairs of batting gloves and two cricket bags.
Eight young players from the Essequibo Coast have already benefited from four bats and four pairs of batting pads.
The donor said the initiative is a timely one and will surely help to unearth more talent in Guyana, especially in the nontraditional areas.
Talent spotting will be done across Guyana along with guidance from club leaders to identify the players. Players must be in school and be disciplined. Players above school age will also be considered.
Das and Beharry would like to thank Imran and Javed Khan of West Indian Sports Complex, Option Group, Bish Panday of P and P Insurance Brokers, Sean Devers, Travis Simon and RHTY&SC.
Anyone interested in contributing can contact Anil Beharry on 623 6875 or Kishan Das on 1 718 664 0896.