To kickstart the celebration for Valentine's Day, MovieTowne at Turkeyen, Greater Georgetown, has launched its "City of Love". The mall's entire fiesta plaza has been decorated to mirror a scene of Paris, France. Standing tall in the centre of the plaza is a 23 feet replica of the Eiffel Tower, which is surrounded by little love-related activity booths where persons can purchase sentimental gifts for their loved ones.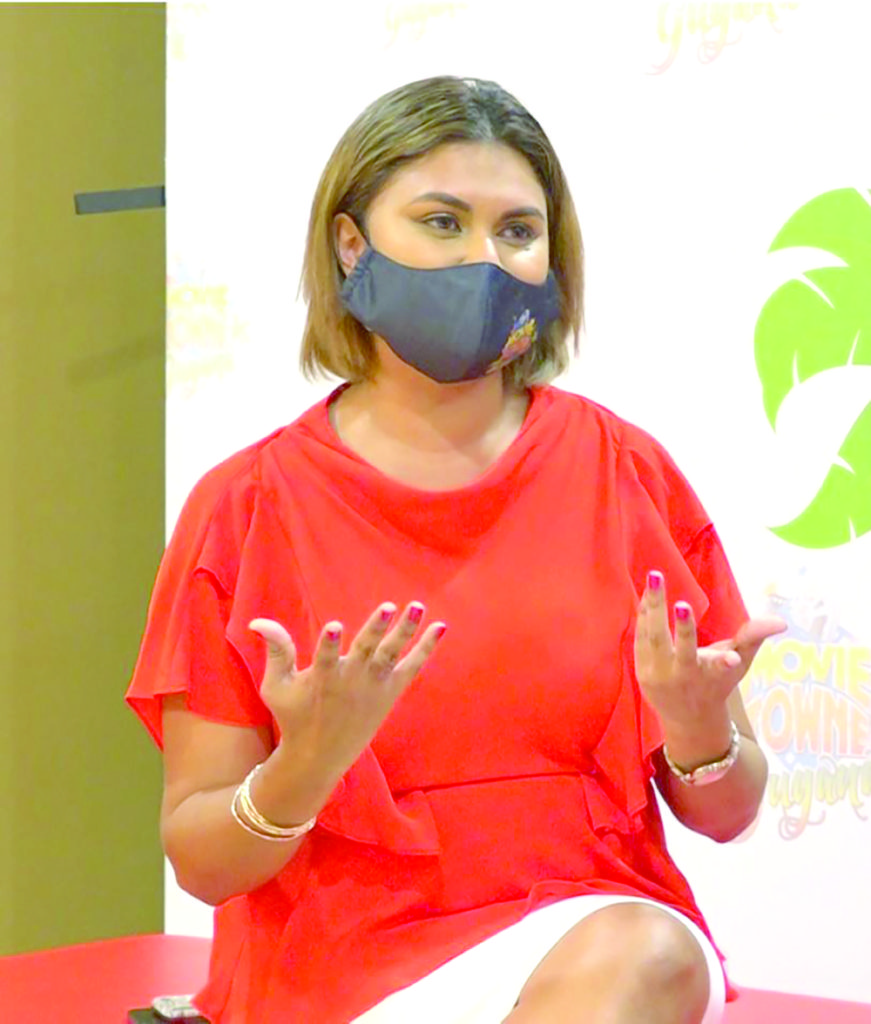 Speaking with this newspaper, the mall's General Manager, Rochelle Parasram, highlighted that since travels have been restricted due to the COVID 19 pandemic, the idea was designed with the aim of giving patrons a "real" feel of Paris.
"Love is in the air at MovieTowne. So, we decided to more or less play on the idea that persons are not allowed to travel right now, so we decided to bring the City of Love – Paris, to the Guyanese people," Parasram explained.
Rochelle further added that in efforts to make the experience even more surreal, they decided to add activities around the Eiffel Tower.
"We have activities that will be happening from the 1st to the 14th of February. To really give people that whole feel. We wanted to create that city by allowing persons to come in and have things that you'd want to have in Paris," she added.
The tower is surrounded by many activities for couples and families to indulge in such as portrait painting, hand casting and temporary tattoos.
In order to complete the experience, Neshas Flowerland has fresh flowers on sale while the Wine Cellar has wine and cheese deals.
She clarified that all activities will be carried out in adherence to the COVID 19 protocols.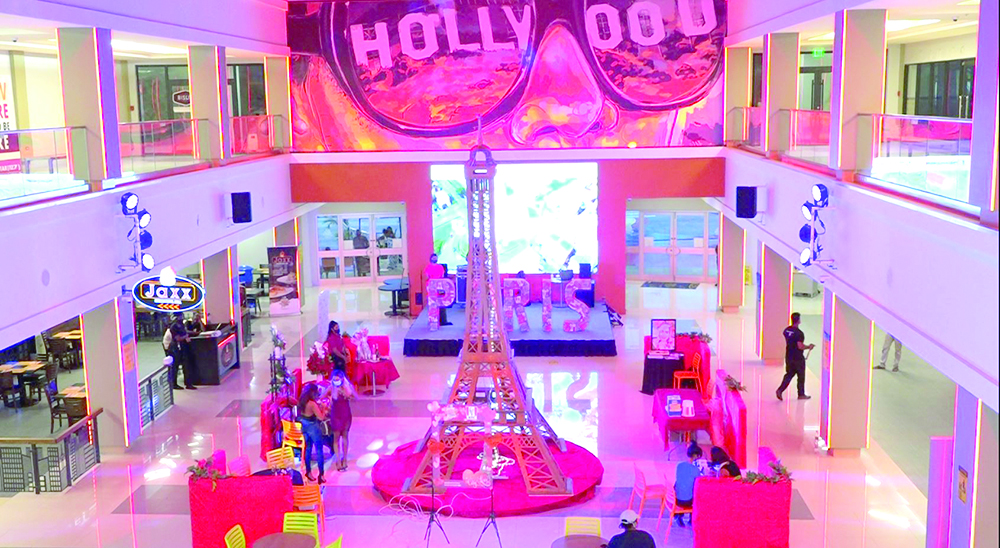 "When you come in, all protocols are in play, you have to ensure you sanitise and wear your mask when you come in… Even though we have these beautiful events we always make sure it's done in one of the safest ways possible," she posited.
Rochelle also noted that the City of Love is not the only way that MovieTowne will be celebrating Valentine's; the mall has also launched its "Cute Couple competition".
She explained that shoppers can make purchases of $6000 or more from any of the stores in the mall to gain a coupon to participate in the competition. She added that participants can win prizes ranging from a staycation at the Arrowpoint Nature Resort to shopping vouchers from the Massy Mega Supermarket.
Since its opening in March 2019, the mall has continuously transformed its fiesta plaza to suit varying celebrations. For Christmas 2020, the plaza housed and lit a 25ft Christmas tree.