The two men who were accused of killing a Crabwood Creek carpenter were set free on Thursday.
Magistrate Rhondel Weever upheld a no-case submission made by Attorney Mursaline Bacchus who represented the two accused; Satrohan Madray and Antonio Singh Balrup.
Asif Hamid, the murdered carpenter's son, is currently incarcerated for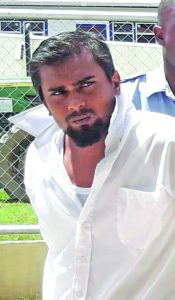 a previous murder. He is accused of conspiracy.
Saeed Hamid at Bennett Dam, D'Edward Village, West Coast Berbice, had disappeared after leaving his home on April 19, 2018. Detectives arrested Madray and Balrup after allegedly receiving information that implicated them.
While in custody, they reportedly confessed to bludgeoning Hamid to the head and
then burning his body behind the home and temple of Madray at D'Edward village.
Madray reportedly told the Police that he conspired with Asif Hamid, his close friend, to murder the vendor to prevent him from providing evidence against his son in his upcoming High Court trial.
Bacchus, in his submission, stated that a prima facie case has not been made out against the two accused and they should both be discharged. "No person can be sent to trial at a Preliminary Inquiry unless a prima facie case is made out. In fact, it is the duty of a committing Magistrate to ensure that no one be sent to trial unless a case is made out."
Bacchus argued that there is no evidence that Balrup heard what Madray was saying in the video that was taken at the murder scene. He further argued that there was no confrontation between Madray and Balrup but yet, the prosecution's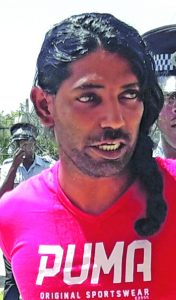 case stated that Madray's had given a statement that implicated Balrup.
"Apart from all the above, which, I submit, is sufficient for the discharge of both accused, there is no evidence that the person whom the accused person are charged with murdering, died from any injuries inflicted by any of the accused or by them both," Bacchus said.
The no-case submission was up held and they were set free. The case was prosecuted by Corporal Raquel Mars.
The two men, who were arrested back in April during the initial stages of the investigation, were re-arrested in June but after intense interrogation, they allegedly led investigators to the burnt remains suspected to be that of the 65-year-old man.
This is the second murder the duo was accused of committing and have been freed.