Following the launch of her hair care line in January 2020, 31-year-old Deon Glasgow has this time dipped her toes into the nail polish industry.
The local nail technician, in an interview with Guyana Times, explained that after seeing the overwhelming responses her hair product line had received, she felt compelled to make an input in her own field.
"Well, I started to do the hair products and people loved them, but as a nail technician, I felt like I would know what makes good nail products. So, I decided, why not make products that reflect what myself and others in the field require" she told Guyana Times.
Glasgow related that after much brainstorming, she decided to begin with nail polish. She noted that she wants them to meet the demand of the modern beauty industry and as such, she settled on creating not just any polish but gel polish.
"I always think what's trending, what's modern… so I said I'll do gel polishes because these dry in seconds with the UV light and they don't smudge and they last for weeks and even months," she explained.
Moreover, Glasgow said that after she decided on her line of polishes, her next hurdle was packaging and labelling.
"I wanted it to be well packaged and I wanted my products to meet international standards. So, after some time I decide on white bottles and a minimalistic label with my logo," she detailed.
She explained that after all the groundwork was completed, she launched her product line – "Cuteness Glow Gel Polishes", on her birthday in April of this year.
She explained that the Cuteness Glow polish line consists of different types of gel polishes.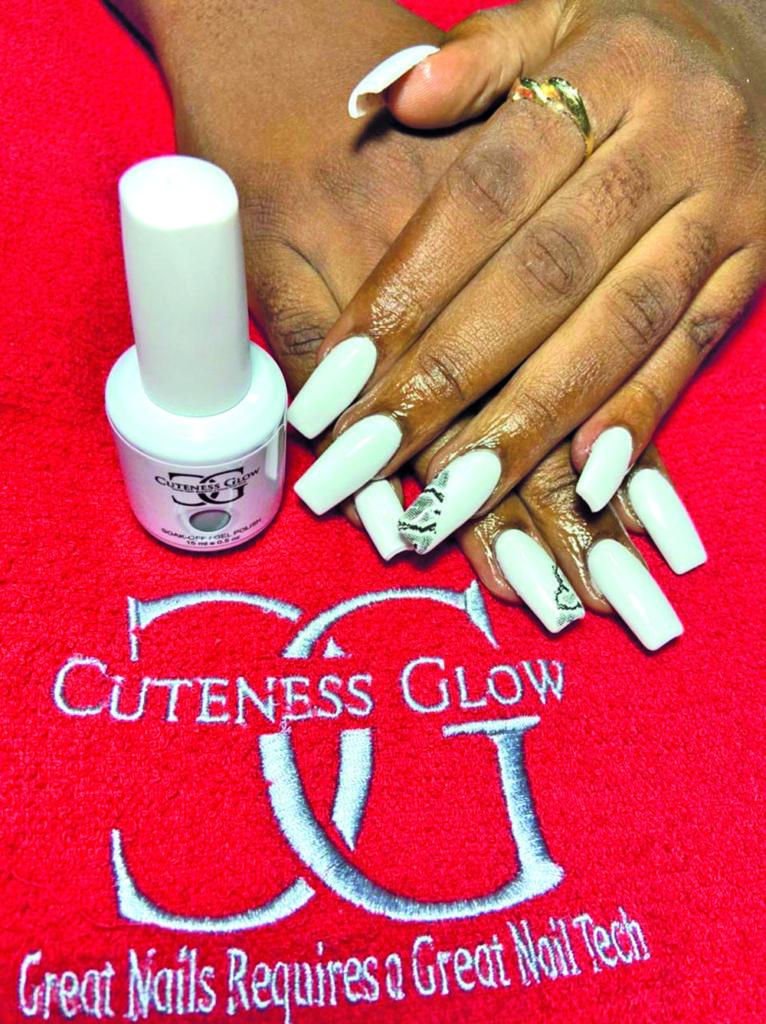 "So, in addition to the coloured polishes, I also launched with my cat eye gel polish, the magnetic cat eye, temperature changing gel polish and the base coat and topcoat."
She further noted that her gel polishes come in 240 colours including pastel and even neon colours.
Moreover, Glasgow, when asked about her market, explained that she is not only catering for nail technicians but her polishes are being retailed for at-home use.
"Nail techs like me can purchase them or even persons who just want to polish their nails themselves at home," she explained.
She furthered that her products guarantee quality results with a shiny and classy finish.
"One thing I can assure is that the shades are beautiful and the texture is amazing. It applies smoothly and it doesn't crack nor peel," Glasgow said.
More of Glasgow's products can be seen on her business's Instagram page "Bundles n Glow" or at her storefront stall at 17-18 Orange Walk, Bourda.