Law books fiasco
Former Attorney General and Legal Affairs Minister Anil Nandlall, responding to Justice Claudette Singh, the legal advisor of the Guyana Police Force (GPF), has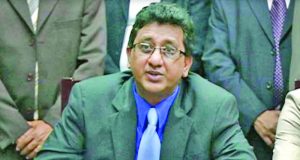 said that a minor clerical misdescription that appeared in a recent court order is now being unscrupulously exploited in order to defeat, mock and avoid the order. "This amounts to gross disrespect of the Chief Justice and her order," Nandlall said as he referred to the conservatory order which was granted by the court.
The former minister said the order, which prevents members of the GPF and the Special Organised Crime Unit (SOCU) from seizing the law books, did not expire on the 14th day after it was granted, as suggested by Singh. In fact, he said, the life of the order was extended before the 14 days, and to date remains in force.
The former jurist claimed the order speaks to "Commonwealth Law Reports," but the books, which are the subject of the dispute, are "Law Reports of the Commonwealth". Singh also claimed that CLR is published out of Australia and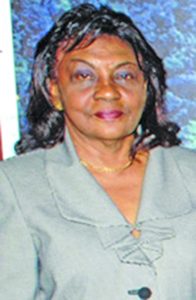 LRC is published by Lexis-Nexis, United Kingdom.
While admitting that she might be correct in her assumptions, Nandall said that, from the inception, it has been clear that it is only one set of books which have been the subject of the controversy: LRC published by Lexis-Nexis, to which he has been subscribing since about 2003.
"I do not own, and never dealt, with CRL. When the application was made to the court for the conservatory order, it was only one set of books that were the subject of the application and the consequential order: LRC. When the court granted that order, it did so with the intent of preserving in my possession only one set of books: LRC," he explained.
Nandall further explained that the other side had filed an affidavit in answer and had made many legal submissions, but not once did they object and said that it was unclear or ambiguous.
The former minister asserted that the law is not a game, and it should be respected. He therefore said that Justice Singh fully knows that the law has the power to correct these minor errors.
In April, the Supreme Court of Judicature issued a Conservatory Order preventing the State and SOCU from seizing the 15 law reports that were bought with state funds for Nandlall.
Nandlall and former President Donald Ramotar were later questioned by SOCU on the circumstances surrounding the acquisition of the documents.
On June 27, SOCU was set to visit Nandlall's Bel Air Park home to retrieve the law books from Nandlall's possession. SOCU officials reportedly went to the Georgetown Magistrates' Court and applied to Chief Magistrate Ann McLennan for a search warrant. However, they never showed up to execute the warrant.
The law books are the subject of a criminal case that Nandlall is facing. He was arrested and charged earlier this year. Nandlall is insisting that the books, paid for by the state when he was in office, were part of his entitlement as a minister.