– $1B approved for works at GuySuCo
The National Assembly has approved over $47 billion in supplemental funds for a range of expenses it incurred after Budget 2022, including expenses for fuel subsidies and increases, as well as the money for drainage works.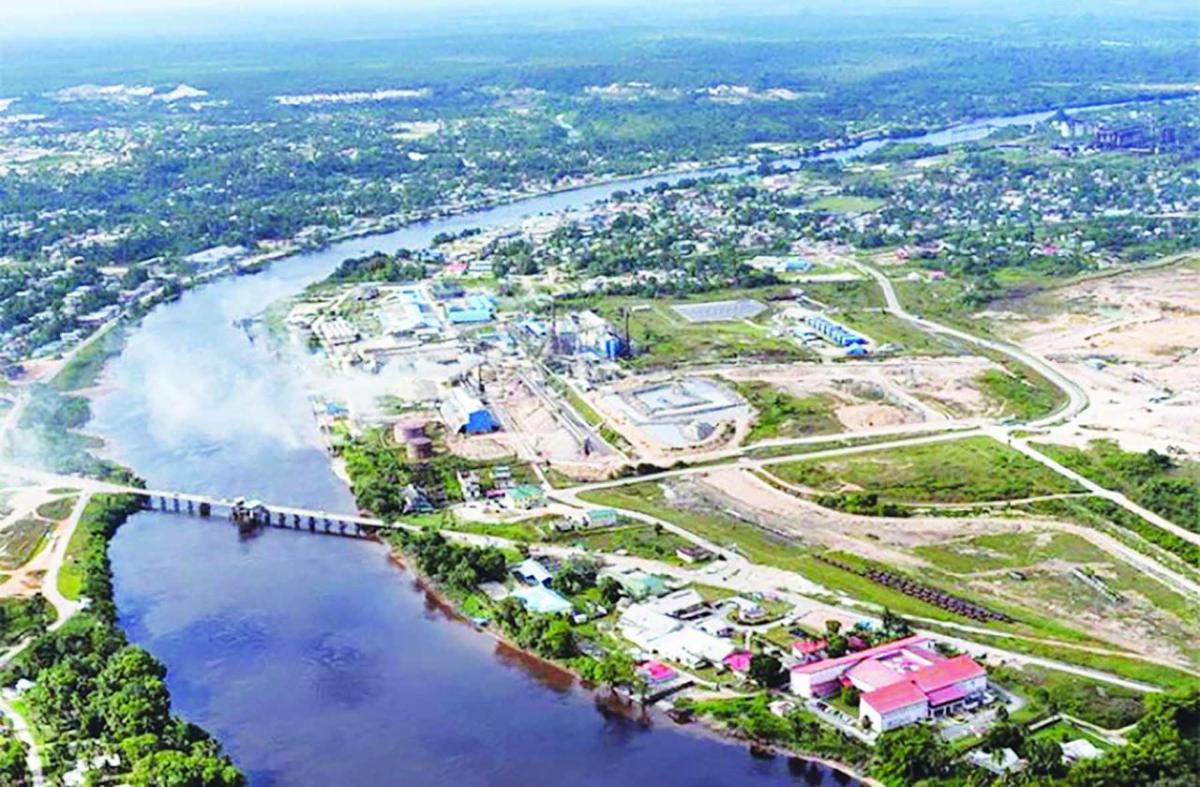 On Monday, the Government brought two financial papers to the National Assembly, $2.9 billion covering the period of August to November 2022 and $44.4 billion for the period ending this year-end.
Among the amounts approved by the Parliamentary Committee of Supply was $1.7 billion in current expenses for the Linden Electricity Company. Prime Minister Mark Phillips, who oversees the energy sector, explained that this amount will support the continuation of the Linden subsidy.
In response to questions from the Opposition Leader, who grilled the Government on the money for the Linden company, Phillips noted that the increase in fuel expenses caused by global factors that include the Russian/Ukraine war necessitated additional spending.
"It's obvious that based on our projections, we would have forecasted that by a certain time in the year 2022, we will require additional money. All the staff work, all the cheques, and all the analyses were done. And we asked Bosai to submit their invoices and we went to the Consolidated Fund."
"And we got the money in time to keep the lights on in Linden. It's a matter of concern for that community. And that is the essence of my involvement… to ensure the money is available so the lights are kept on in Linden," Phillips said.
In addition, $1.3 billion was approved to cover additional costs incurred by power companies in Regions One, Seven, Eight, Nine and 10.
Drainage
Meanwhile, Agriculture Minister Zulfikar Mustapha had to defend $740.1 million which went towards urgent drainage works. He also committed to providing the list of contractors who received these contracts.
"As I said, these works were executed in conjunction with the local bodies, because it was necessary and it was urgent. And we had to ensure we did these works, or else we could have had serious problems around the country."
"And that is the reason, because of the representation made to the Ministry through the NDIA, we were able to execute these works," Mustapha said.
Additionally, the Minister revealed that under the former A Partnership for National Unity/Alliance For Change (APNU/AFC) Government, many of these structures deteriorated after being neglected. This meant that the current Government had to do additional spending to fix drainage and irrigation.
In addition, the Agriculture Ministry secured a total of $1 billion which will be injected into advancing works at GuySuCo, while the remaining $2 billion will go towards advancing NDIA's operations.
Mustapha during his presentation explained that the money will be spent on rehabilitating critical areas in the factories while enhancing and expanding cultivation in the cane fields.
The Albion Sugar Estate will receive $363 million, Blairmont estate $76 million and Rose Hall estate $561 million. Among the items listed to be procured are five 30-inch disc ploughs and five tilling harrows for the Rose Hall estate.
ART Trees
Just a few days ago, Guyana signed an agreement with Hess Corporation for its forest carbon. But to certify its forest carbon, Guyana spent $360 million in issuance fees for that certificate. Natural Resources Minister Vickram Bharrat defended this allocation in the National Assembly.
"There is what we call the ART secretariat. The Architecture for REDD+ transactions. There's a secretariat and it's an organisation that obviously will have a structure, personnel, because they have to come to Guyana to do physical verification of Guyana's forests," Bharrat explained.
"That's how it works, actually. And they've been doing this over the last two years. We have people in Guyana, verifying the forests to ensure that when companies are paying for our credits, its actually real credits. Because there have been attempts by others to sell carbon credits for forests that don't exist."
In fact, ART issued 33.47 million trees credits to Guyana for a five-year period from 2016 to 2020, which Bharrat noted corrected the former Government's inability to formulate a strategy to earn money for Guyana's standing forests. And in the agreement with Hess Corporation, it was agreed that the oil company would purchase a minimum of US$750 million in carbon credits from Guyana.
Financial Paper #3
One of the largest provisions approved was from Financial Paper No 3 – a total of $18.1 billion that was approved for works done on miscellaneous roads and drainage. And as Minister of Public Works Juan Edghill explained, this sum goes towards construction works ongoing on over 1000 community roads across the country… including 27 in Linden, which Norton focused on in his questions.
A total of $938.2 million was also approved under the Ministry for additional monies that will go to the Caribbean Development Bank's programme to facilitate the advancement of civil works on the Linden to Mabura Road Project.
Other provisions approved in Financial Paper No 3 include $6.6 billion which will go towards paying off electricity arrears to the Guyana Power and Light Incorporated (GPL).
Back in March 2022, President Dr Irfaan Ali had committed that the Government would absorb the impact of rising fuel prices on the cost of services provided by electricity companies so that it does not translate into high electricity bills for the Guyanese people.
Meanwhile, an additional $275.9 million was approved that will facilitate water supply interventions in hinterland areas and the procurement of a new drilling rig. This goes towards the Government's goal of providing 100 per cent water coverage for Amerindian villages across the county by 2025.
When it comes to the security sector, $371.1 million was approved to procure additional vehicles that will boost the operational effectiveness of the Guyana Police Force. This was under the Ministry of Home Affairs.