The final weekend of first round games of the National Schools' Basketball Festival (NSBF) will be played today, and will continue on Saturday and Sunday from 16:00hrs at the Cliff Anderson Sports Hall.
In last weekend's action, a dominant President's College team shut out the School of the Nations' side 55 to 0 points. Nations' best player, a national forward, fouled out after just fifteen minutes of play, to leave the Nations team a player short.
Saffiya Greene top scored for President's College with 20 points, 13 rebounds and 6 steals, while Lydia Roberts contributed 13 points, 9 rebounds and Affiya Wicham made 13 points, 5 steals.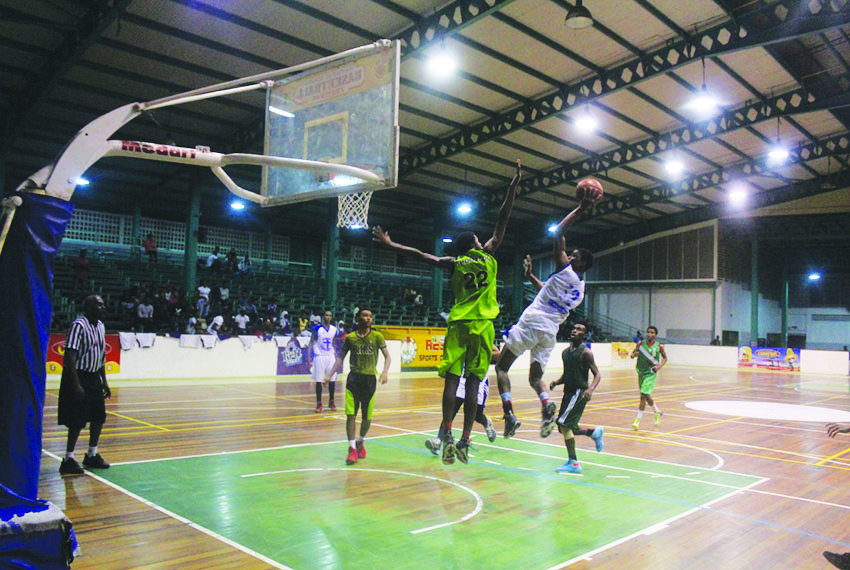 In the Males U-19 contest, the Nations' men didn't do much better, going down to the Bishops' High 44 points to 20.
Andre Somrah scored 14 points, 8 rebounds, as Shamal Beaton and Webster McRae added identical contributions of 6 points and 9 rebounds apiece for the BHS.
Corey Graham scored 4 points, 5 rebounds, 5 steals; while Daniel Sears had 4 points and 9 rebounds for Nations.
Over in the Under-16 Male category, Marian's Academy outplayed the President's College to win 39 to 24 points.
Marian's Shemroy Holder had a game-high 10 points, while Akili Haynes contributed 9 points, 8 rebounds, and Josiah Daniels 8 points and 9 rebounds.
Ashriel Burnette scored 10 points, and Rankin Mc Donald scored 8 points and 6 rebounds in reply for President's College.
The Regional NSBF is sponsored by the Edward B. Beharry Group of Companies, along with The National Sports Commission.