Several athletics' showdowns are set for this weekend's National Senior Championships, but the one most eagerly awaited is the 100M sprint.
The National Senior Track and Field Championships are expected to see the convergence of Guyana's best athletes in a number of must-see events.
Scheduled to begin today at the Leonora Track and Field Facility on the West Demerara Corridor, the most anticipated 100M sprint would feature both local and internationally-based athletes vying for supremacy, and in some cases Olympic qualification.
Akeem Stewart, who clocked 10s just a few weeks ago, is one of the chief contenders. He is hoping to execute a perfect race, and maybe break the National Record in the process.
"This weekend is just to come out and execute my race as best I can. Well, the whole aim is to qualify for the Olympics, but my aim is to win and set a National Record,' an optimistic Stewart has said.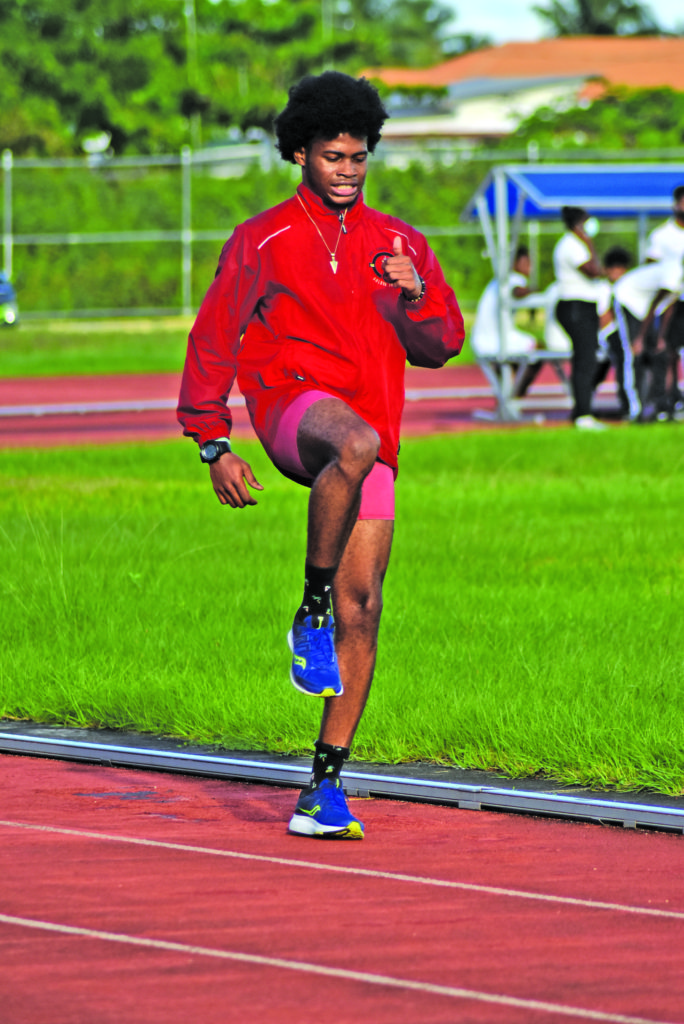 Stewart told this publication about his expectations. "Basically, for me it's just to go through my phases and be as relaxed as possible. I mean, we have a young group of very fast men to run the hundred, so I'm pretty sure that it would be a very fast race."
Upcoming athlete Noelex Holder is another sprinter who has his eyes on the gold. Holder, who is looking to clock a personal best, has learned a lot from his recent stint in Ecuador.
"I'm feeling confident in my ability right now, (and) hoping for a personal best. I know I'm going to get a personal best, and I'm going to try to be in the 1, 2,3," Holder shared with Guyana Times Sport.
Speaking about his time in Ecuador for the South American Seniors, he said: "Going over there, I'm grateful for the experience, first of all. But at this point, what I learnt is that I have to take the sport more seriously, take it as a second nature actually. So I did some work over there, work on some starts, some techniques out the blocks, and I know (that) by this weekend it's going to be something interesting. So, I implore you to come out and watch."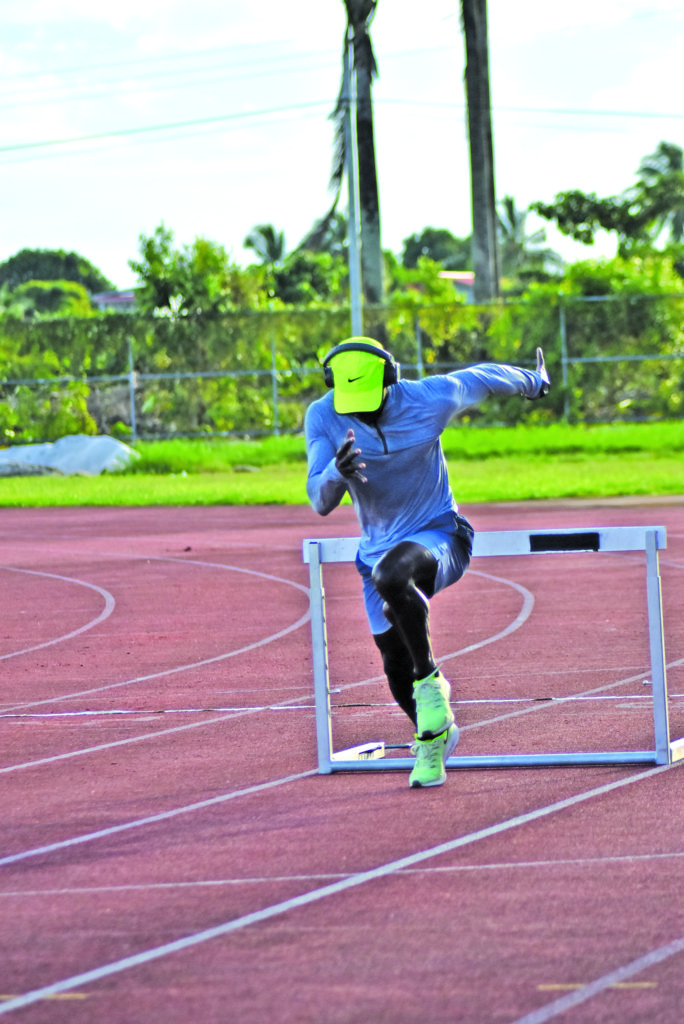 The athletes are basically chums, but are fierce rival on the track when it comes to rivalry in the sprint discipline. This is a factor that would make the marquee event even more interesting.
"Well, the rivalry is always there. We're all friends, we're all compatriots at the end of the day, but on race day the rivalry must continue. There's young Noelex Holder, there's Emmanuel Archibald, Senior Bascom; so, I think it's going to be a good race.
"The better man on the day will win, which hopefully will be me," Stewart predicted with a smile.
Holder shared, "It's all for the good of the sport. The more we compete against each other, the more we try and rival it, I know that it's going to bring out the best in us, and maybe we can get an Olympic qualifier this weekend. That's what we're hoping for."
More than 300 athletes are registered for the three-day event, which would take place from Friday to Sunday.