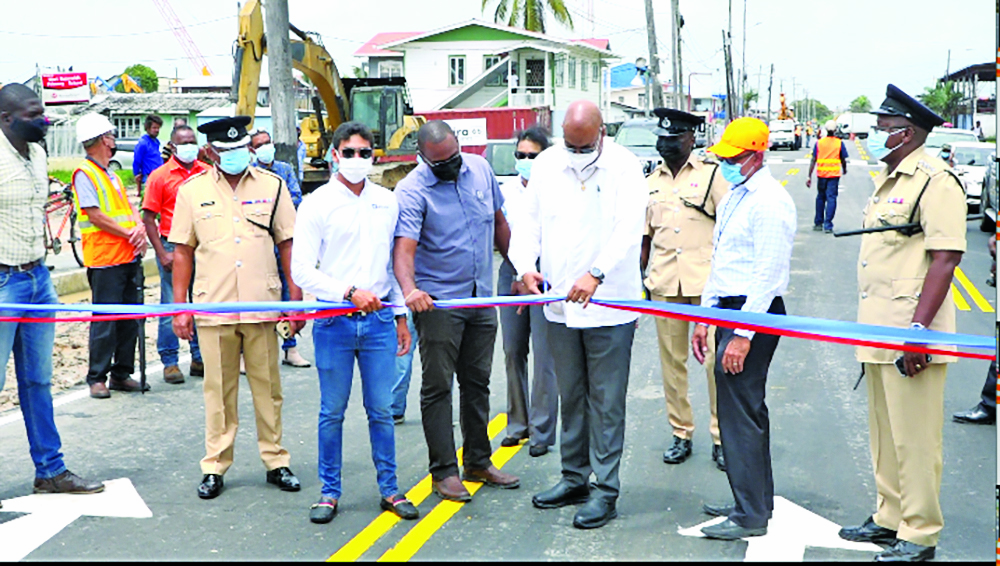 The $150 million Hunter Street project is finally completed, and was opened to the public on Tuesday by Public Works Minister Juan Edghill.
Hunter Street is one of the main access roads joining the East Bank corridor with Georgetown.
An initial contract was awarded in May 2019 under the previous Administration to Surrey Paving and Ideal Engineering. The works were initially slated to be completed in December 2019, but this was never achieved.
The initial contract was terminated in January 2021 under the present People's Progressive Party/Civic (PPP/C) and a new contract given to Vieira 66 Logistics. On Tuesday, the $150 million three-lane road was commissioned during a simple ceremony.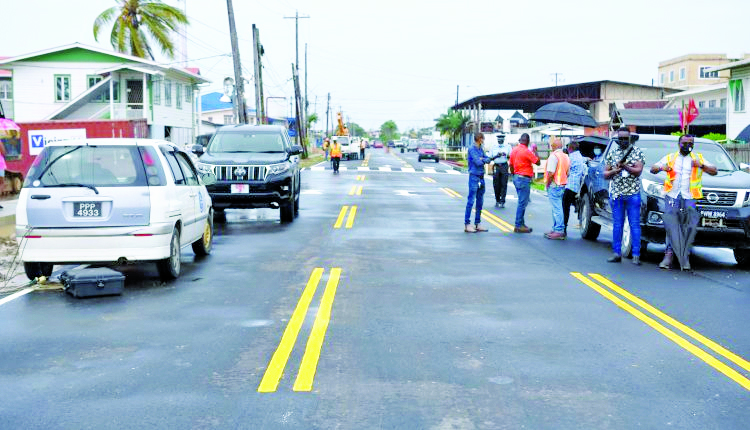 Minister Edghill believes that the new road will ease traffic congestion on the East Bank Demerara corridor. He noted that even with the delays, the project incurred no cost overruns.
"This project was long overdue, and was done in two phases. We have to get the drainage, the pavements and other geometric improvements done… when I had assumed office in 2020 August, we had issues here. Our approach is not only to talk about issues, but is to resolve issues. Today is testimony, that the decisions and the actions that we took were correct, because just months later, we have this project complete," he said.
In addition to the culverts, concrete drains were built to address the issue of flooding. The road was also widened, and the height increased. Following the completion of the road, the Minister had ordered that streetlights be installed immediately.
Meanwhile, roads in Alexander Village and West Ruimveldt, Georgetown which were used for detour purposes over the last year, will also be repaired within the coming week by the Ministry's Force Account Unit.
"The intent in this project is that all the drains on the left to be covered with grills to ensure that our children and other users don't end up in the drain in any accidental manner. While we get that done, traffic safety barriers will also be erected to ensure the safety of our people," the Minister said.
Edghill said he was elated to know that the contracted Vieira 66 Logistics, which had never built a road before, was able to complete the project.
"If you never give someone a chance, how will they get experience? Vieira 66 Logistics was the most responsive bidder and while they never built a road before we are now standing on a completed road."
The Minister further explained that more permanent and durable markings would be added to the road within a few weeks by the contractor.
He pleaded with motorists to use the road with care and caution. This is to guarantee the safety of everyone who will be using the road.