– P&P Brokers Cycling meet
The 17th annual P&P Insurance Brokers' 11-race cycle programme is set for Saturday and will be contested around the inner circuit of the National Park commencing at 09:00hrs.
The feature event is the 35-lap race which is open to Schoolboys, Novices and Invitational cyclists.
Cycling fans will see a new champion being crowned this year as Team Evolution's Marlon "Fishy" Williams will not defend his title won last year with a winning time of 1hour17 minutes54 seconds.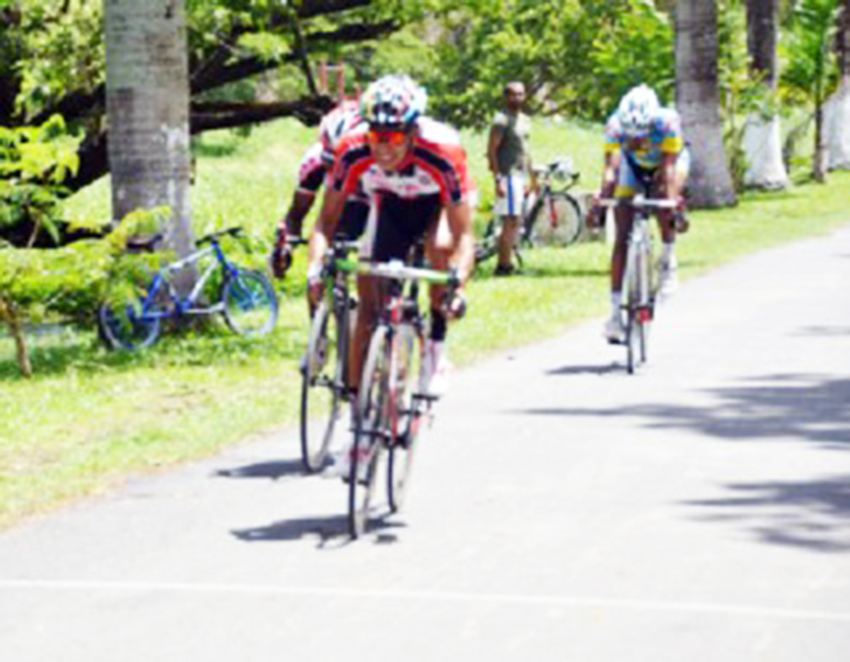 The race will attract top cyclists. Team Coco's Jamal John, Paul De Nobrega (Team Evolution), Raul Leal (Team Evolution, Shaquel Agard, Romello Crawford, Andrew Hicks, Andre "Padlock" Green, Christopher "Chicken Legs" Griffith and Briton John are all expected to turn in good performances.
In addition to the feature, event there will also be a 10-lap race for Juveniles with defending champion Nigel Duguid hoping to successfully retain the title he won last year.
The Veterans Under-45 years five-lap event will also expected to entertain as Jaikaran Sukhai, the defending champion, will be tested by the likes of Ian `Dumb Boy' Jackson, Warren McKay and Leer Nunes among others.
Nicholas Alphonso is the defending champion of the five-lap Mountain Bike race, while Adelie Hodge will try to successfully defend his Boys-and-Girls' 12-14 years three-lap race title as well.
Other races on the day's card include two-lap races for BMX Boys 6-9 years old as well as a three-lap race for BMX Boys 9-12 years old.
The event is being coordinated by National cycle coach Hassan Mohamed.
Representatives of P&P Insurance Brokers will be on hand to present the prizes to the respective winners.