Cabinet has approved the appointment of new members to the National Communication Network (NCN) and the Guyana Chronicle Boards.
Raymon Cummings, former General Manager of PPP's Freedom Radio, has been appointed to Chair the NCN Board. Other members of the Board include Shaleeza Shaw, Tracy Shamshadeen, Peter Ramsaroop, Phyllis Jackson, Michael Gordon, Vanelda Harris and Shaz Ali. The Chief Executive Officer will serve as an ex-officio member. Michella Abraham-Ali is currently serving as the entity's acting CEO.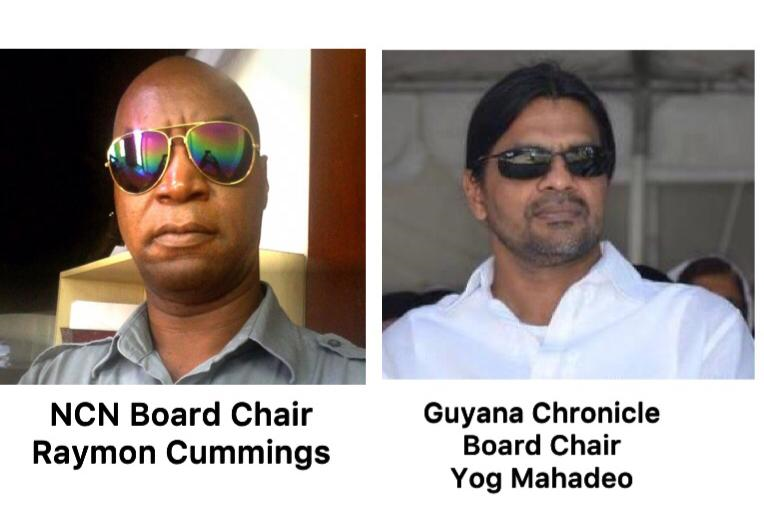 Meanwhile, Yog Mahadeo, former Chief Executive Officer (CEO) of the Guyana Telephone Telegraph Company (GTT), was appointed as Chairman of the Guyana Chronicle Board. Joining Mahadeo on the Board are members: Harry Gill, Jason Abdulla, Raul Aaron, Indira Badal, Nicole Williams and Vanessa Narine.
The General Manager will serve as an Ex-officio member. Moshamie Ramotar is currently acting as General Manager.
Both Boards will serve for a period of one year with effect from September 3, 2020, to September 2, 2021.