The new wing of the Supreme Court in the county of Demerara, which will assist in expediting backlogged cases, was officially opened by President David Granger at a simple ceremony on Friday.
This section will house the Family Court, Land Court, Commercial Court and Civil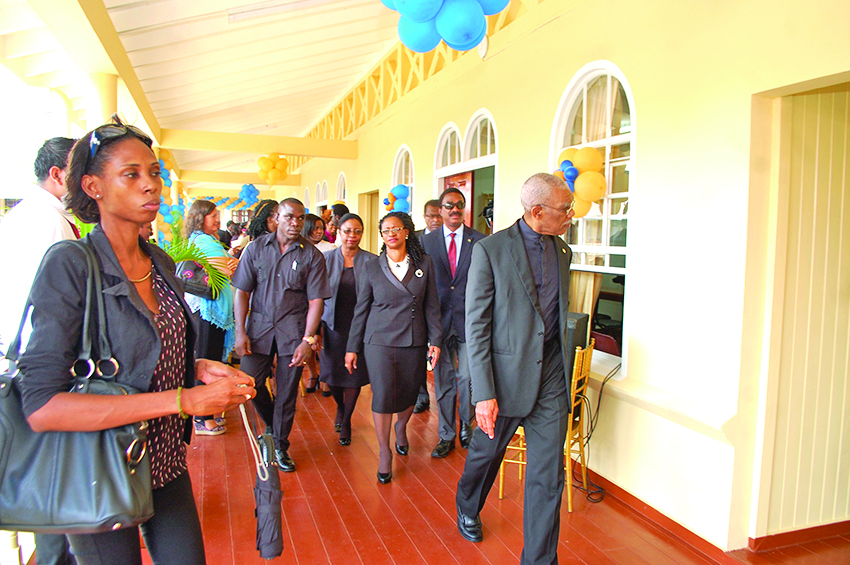 Court.
Former Chancellor of the Judiciary, Carl Singh, has been credited with being the visionary behind this new establishment.
Remarking that the opening of this new wing represents a new chapter in the country's quest to improve the judicial system, President Granger noted that the new establishment will ensure the smooth administration of justice in a timely manner.
"This (new wing) will ensure the smooth administration of justice and, moreover, that the public have access to justice in a timely and inexpensive manner. From it you'll see the heart of the administration in favour of justice for all," the Head of State said.
The President added that Guyanese now have an additional avenue where justice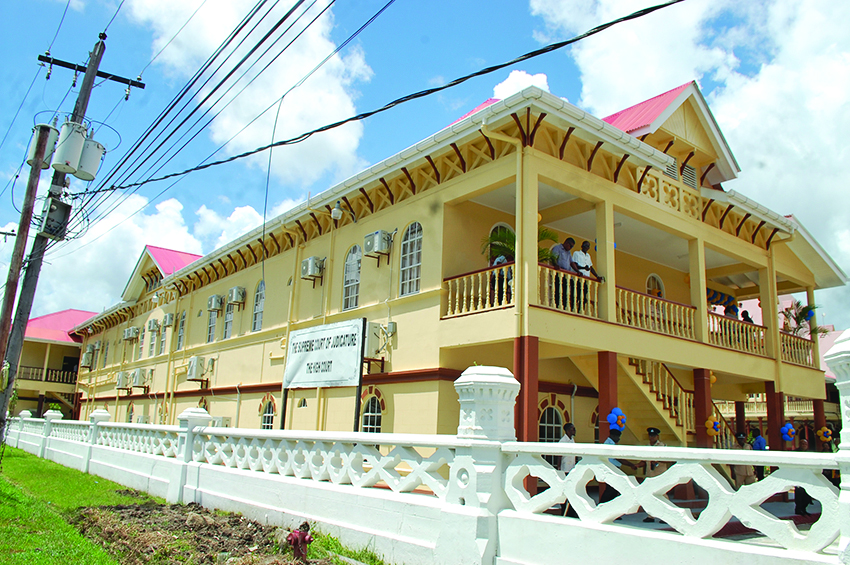 will be granted, especially in specialised cases.
He said the construction of the new wing at the High Court of the Supreme Court of Judicature represents another investment in ensuring access to justice, as it helps to overcome the complexities of litigation by providing access to specialised courts to those with such cases.
Chancellor (ag) of the Judiciary, Justice Yonette Cummings-Edwards, said the opening marks the start of a modern era of justice in Guyana. She noted that it is her hope to continue to improve the judicial system in Guyana.
Also delivering brief remarks at the commissioning was President of the Guyana Bar Association, Kamal Ramkarran, who revealed that further plans to improve the justice system are afoot in that a new Legal Practice Act which would provide discipline and training for lawyers is currently in the pipeline.
"The entire system of civil justice has been completely revamped with the implementation of the civil procedures rules in February of this year, which replaced rules that were in place for almost 62 years. As such, we welcome this new building, especially since it brings the Land Court which has been for many years on Brickdam; and we look forward to a stronger and more effective legal system in which this building will play a small but significant role," Ramkarran declared.
Following remarks, the Chancellor, with assistance from the President, cut the ribbon to declare open the new section of the Court.